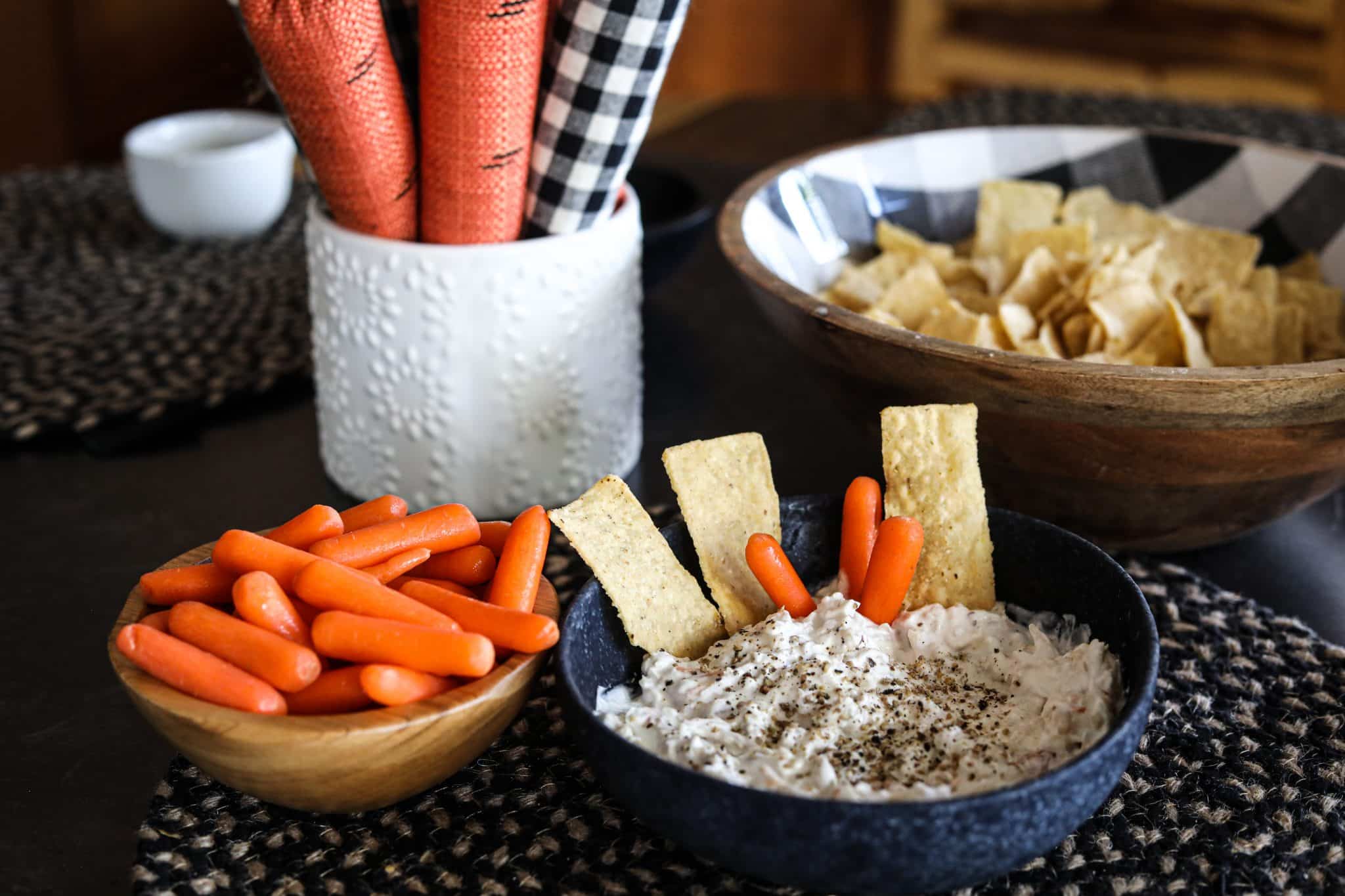 Kefir Kraut Dip
We absolutely love this dip and so do the people who come to my classes. Without a doubt, people always tell me how much they love it and how surprised they are it's so easy to make. This is probably one of the cultured food dishes I make the most. We love it with lots of fresh cracked pepper and a few toasted sesame seeds. You get both cultured veggies and kefir cheese in this dip and billions of probiotics. Trust me, it will be your go-to dish, just you wait and see!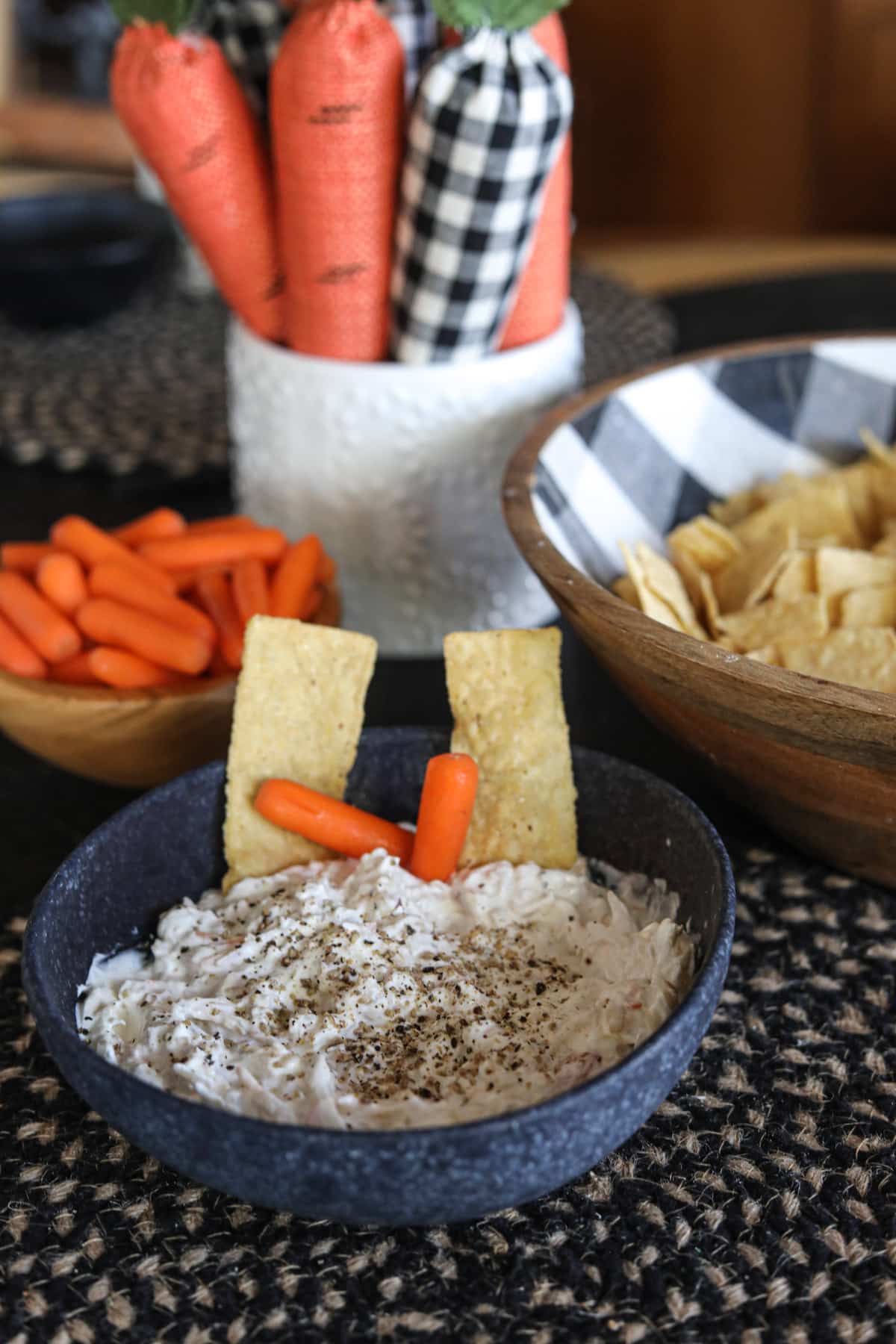 Watch How to Make It
Ingredients
½

cup

sauerkraut –

drained. Any cultured veggies will do, we like orangeade kraut!

1

cup

Kefir Cheese –

(You can substitute sour cream but it will not contain the additional kefir cheese probiotics.)
Instructions
Take one half cup of your favorite sauerkraut and one cup of kefir cheese and place in a bowl. Stir together with a spoon until well combined.

Optional: Sprinkle with black pepper and toasted sesame seeds or fresh parsley.

Serve with sprouted chips or fresh veggies.