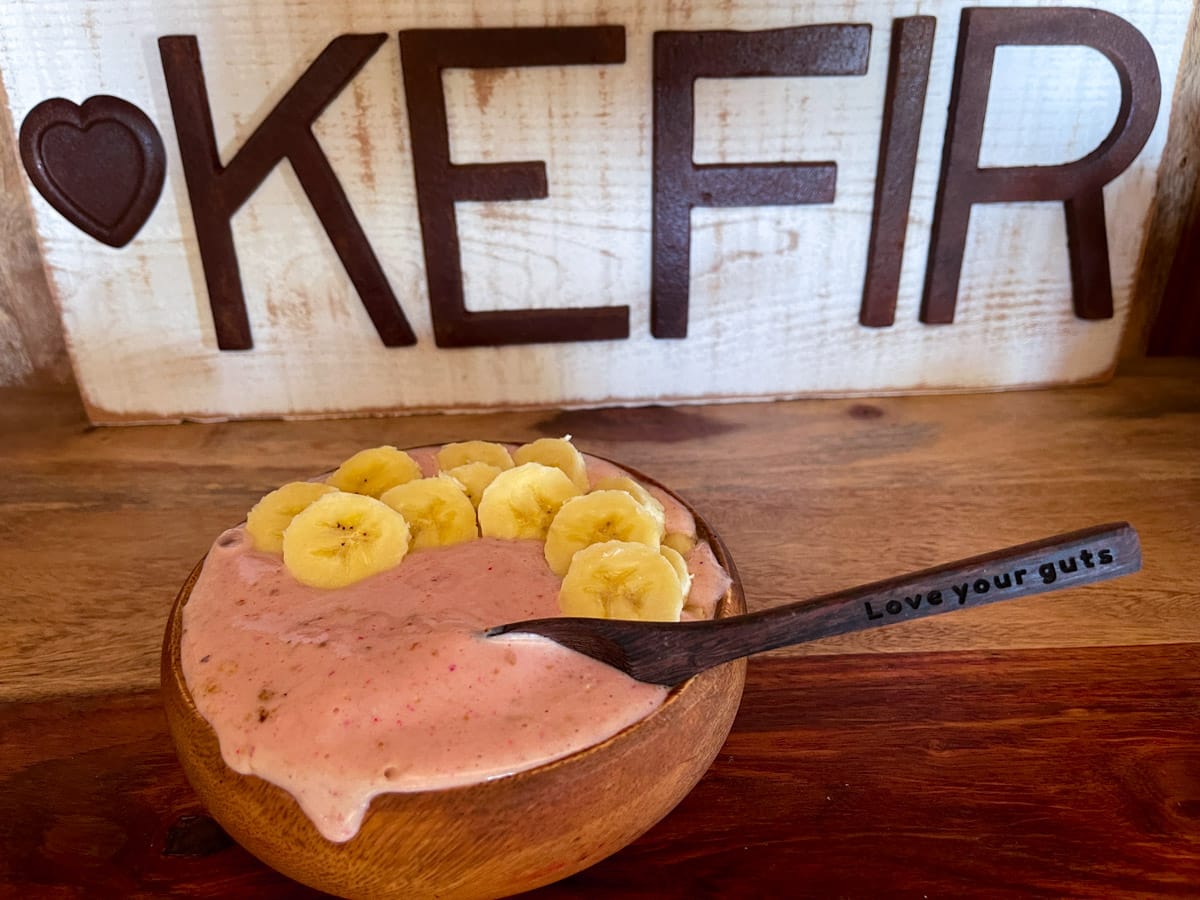 Strawberry Banana Smoothie Bowl
Smoothie bowls are a standard in our house. I also keep lots of frozen fruit in the freezer and I am constantly freezing bananas that have gone past their prime. I just chop them into little pieces and freeze them on a cookie sheet on a piece of parchment paper. Once frozen, I throw them into a container to use in smoothie bowls or other frozen treats. Strawberries and bananas go perfectly together. I love adding collagen powder although you don't have to. Collagen is found almost everywhere in the body, but it is most abundant in the skin, bones, tendons, and ligaments. It also helps to hold our tissues together and gives strength to our skeleton. Collagen makes your smoothie bowls thick and creamy and helps so many things that you might want to take a look at this article. Are You Getting Enough of This Powerful Protein?
Every ingredient with a link was selected by me to make it easier for you. I may receive a small affiliate commission if you buy something through my links. Thank you! ❤️
Instructions
Place kefir, bananas, berries, and collagen in a high-speed blender and blend until smooth and creamy. You might need to stop and start and stir as it blends. The frozen mixture is very thick.