Raspberry Protein Smoothie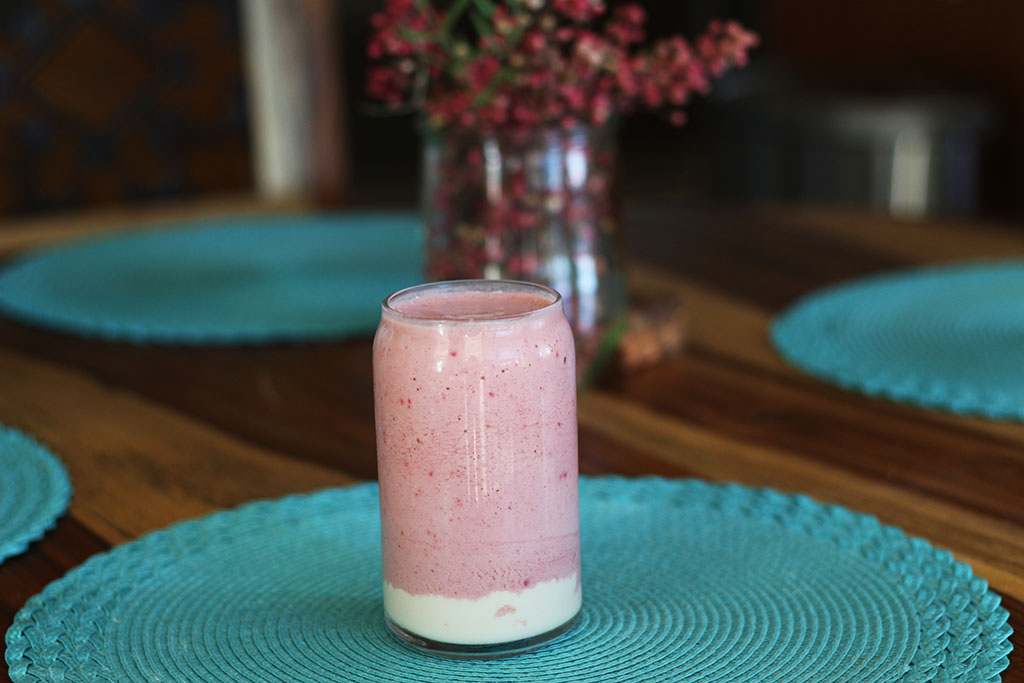 This is my super fast go to smoothie. It's just frozen fruit and kefir and protein powder. I have found that having a little extra protein at meals balances my hormones in a very effective way. I'm super picky about my protein powders and this is the only one I really use anymore. There are two types: a Plant-Based version and a Whey Protein version. They come in two flavors, vanilla and chocolate flavors. When I add this to my smoothies I never have to sweeten it and it gives it a creamy rich flavor that tastes like a milkshake. I buy this so often that the awesome people at Spring of Life have generously given us one-time use coupon code for you to get 20% off any of their products! Just enter this code on the Amazon checkout. page. This is a fast and easy way to enjoy your kefir and get tons of nutrients.
~Donna
Instructions
Throw the first three ingredients into a high-speed blender and process until smooth and creamy.

Pour ingredients into a glass and pour almond milk into smoothie. It will settle to the bottom and give you a two tone affect.