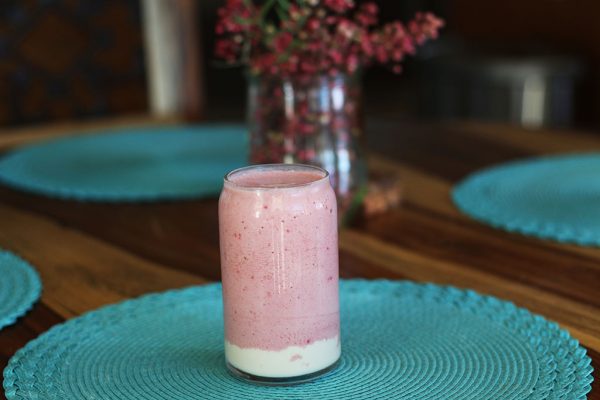 Raspberry Protein Smoothie
This is my super fast go-to smoothie. It's just frozen fruit and kefir and collagen powder. Berries are some of the most powerful nutrient-dense fruits. They feed the microbiome and grow those good bacteria that keep your immune system strong and healhty. Collagen is found almost everywhere in the body, but it is most abundant in the skin, bones, tendons, and ligaments. It also helps to hold our tissues together and gives strength to our skeleton. It also makes your smoothies creamy and yummy and helps so many things that you might want to take a look at this article. Are You Getting Enough of This Powerful Protein?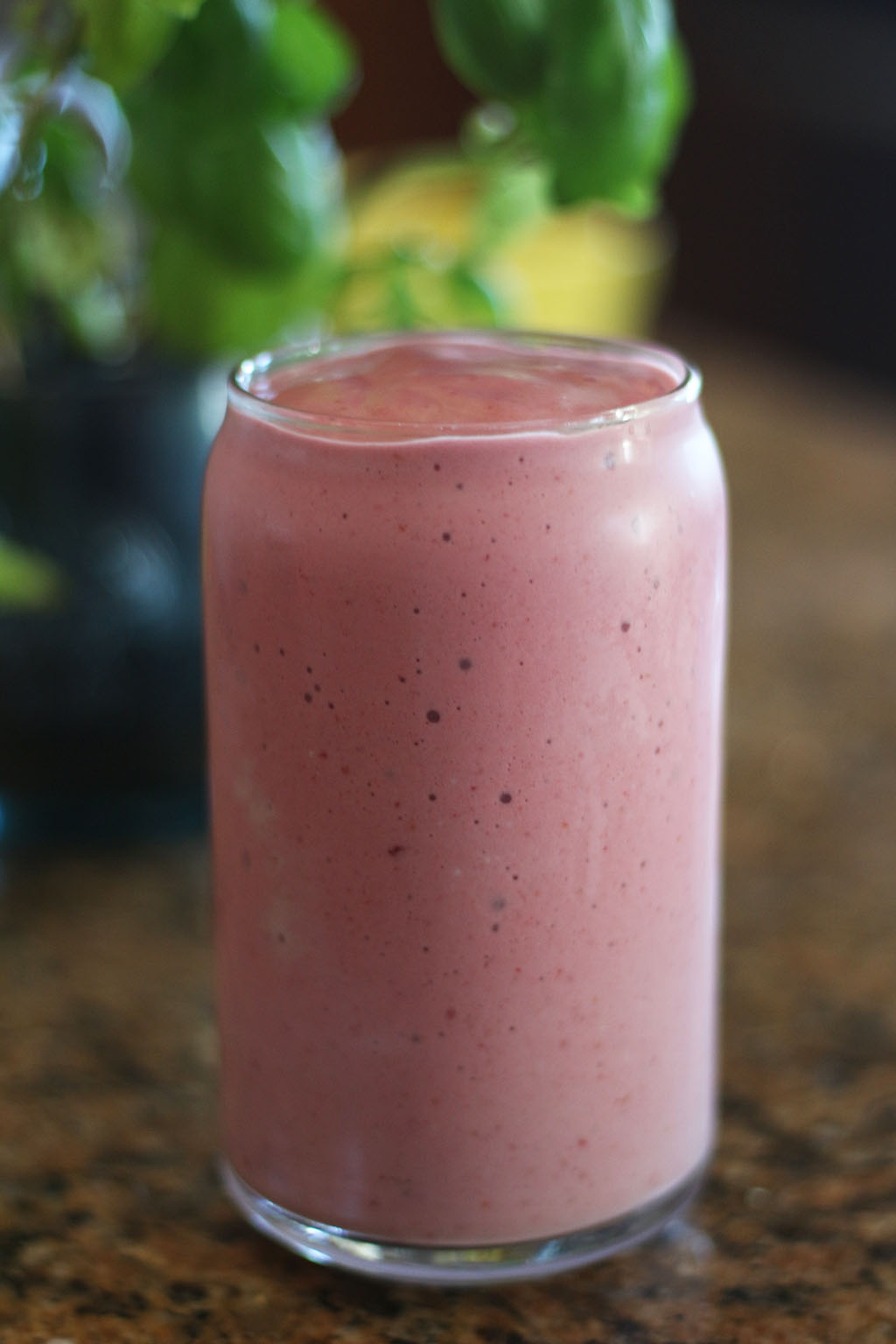 Instructions
Throw the first three ingredients into a high-speed blender and process until smooth and creamy.

Pour ingredients into a glass and pour almond milk into smoothie. It will settle to the bottom and give you a two tone affect.