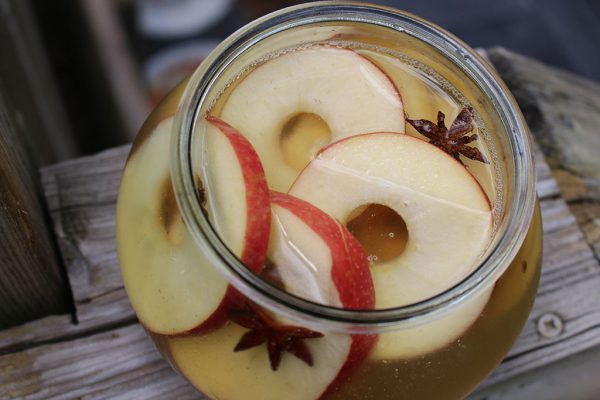 Kombucha Apples
This is a quick and easy way to have some cultured apples. You receive more beneficial strains of bacteria if you use the previous Cultured Cinnamon recipe but this one has many benefits too. I just love how fast and easy it is to make and the taste is amazing. Try both recipes and let me know which one you like better. They sure are fun to make and oh so good for you!
Every ingredient with a link was selected by me to make it easier for you. I may receive a small affiliate commission if you buy something through my links. Thank you! ❤️
Instructions
Place all ingredients in a 1-quart canning jar.

Fill the jar with filtered water, leaving 2 to 3 inches of headspace to let the apples bubble and expand as they ferment.

Seal the container and let it sit on your kitchen counter, out of direct sunlight, for 2 days.

When they're done fermenting, remove the tea bag, and place the apples in the fridge.
Notes
These apples can be kept in an airtight jar in the refrigerator for up to 2 weeks