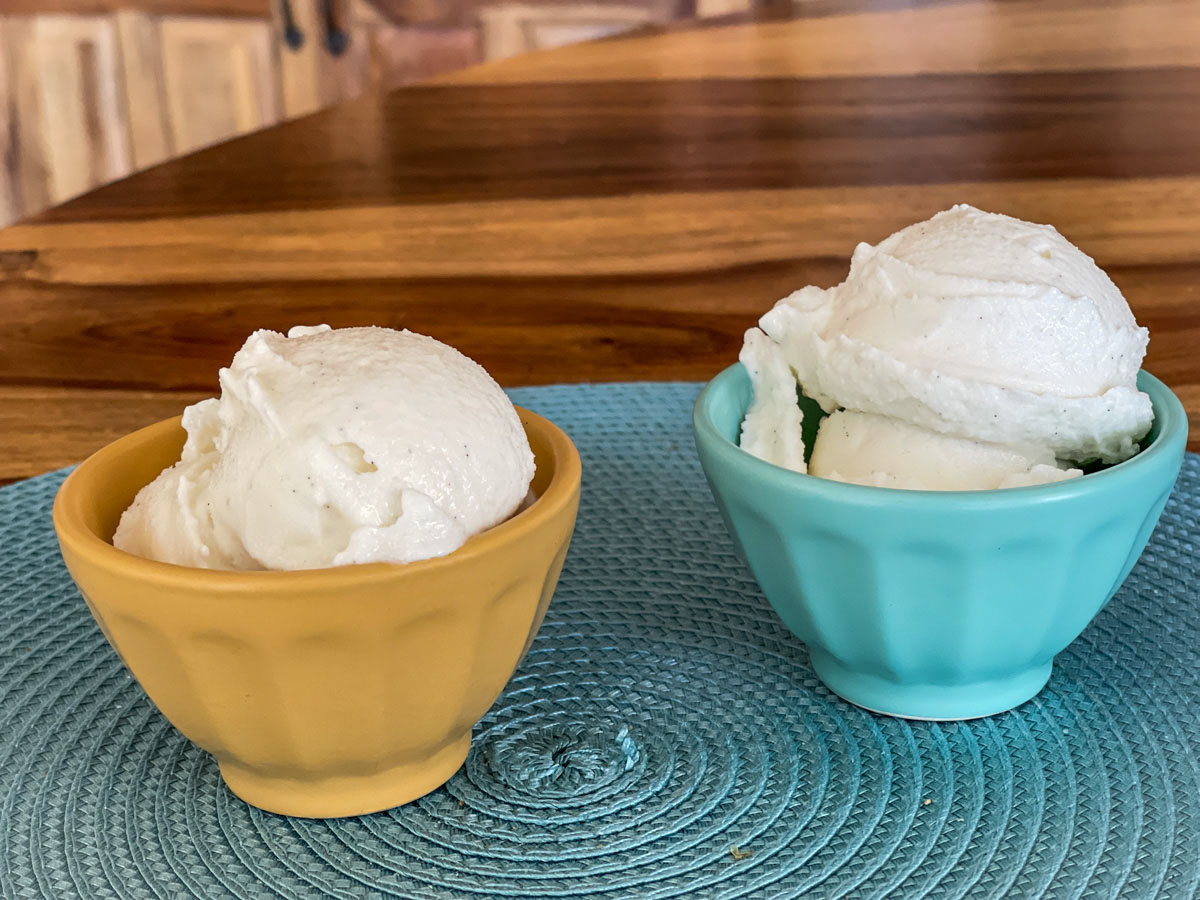 Frozen Yogurt Ice Cream
I love this fast and easy way to use your yogurt to make a creamy sugar-free treat. I use Allulose as a sweetener since it has a lower freezing point and keeps your yogurt soft and not rock hard like most other low-calorie sweeteners. It is also good for your blood sugar and tastes like sugar. It's my favorite low-calorie sweetener.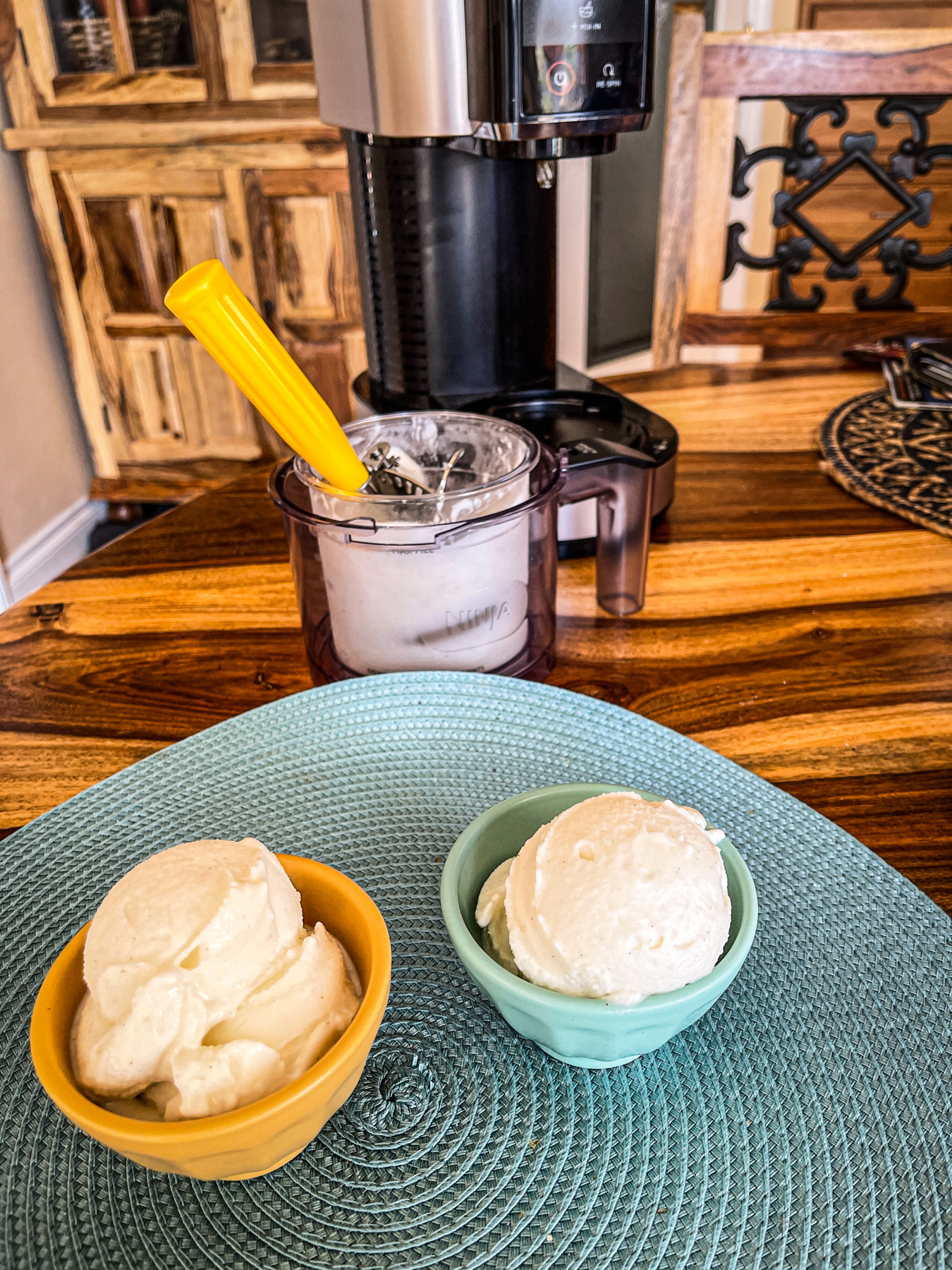 Every ingredient with a link was selected by me to make it easier for you. I may receive a small affiliate commission if you buy something through my links. Thank you! ❤️
Instructions
Place the yogurt, allulose, and vanilla in your food processor's bowl or blender. Process to incorporate, stopping once to scrape the sides of the bowl, then process 1 more minute until light and fluffy. You can also whisk by hand, but do so for several minutes until smooth and fluffy.

Add to ice cream freezer and freeze according to manufacturer's instructions.

When the ice cream is ready, you can serve or if you want it firmer, scoop it into a container and cover it tightly, and freeze until it's the texture you like.