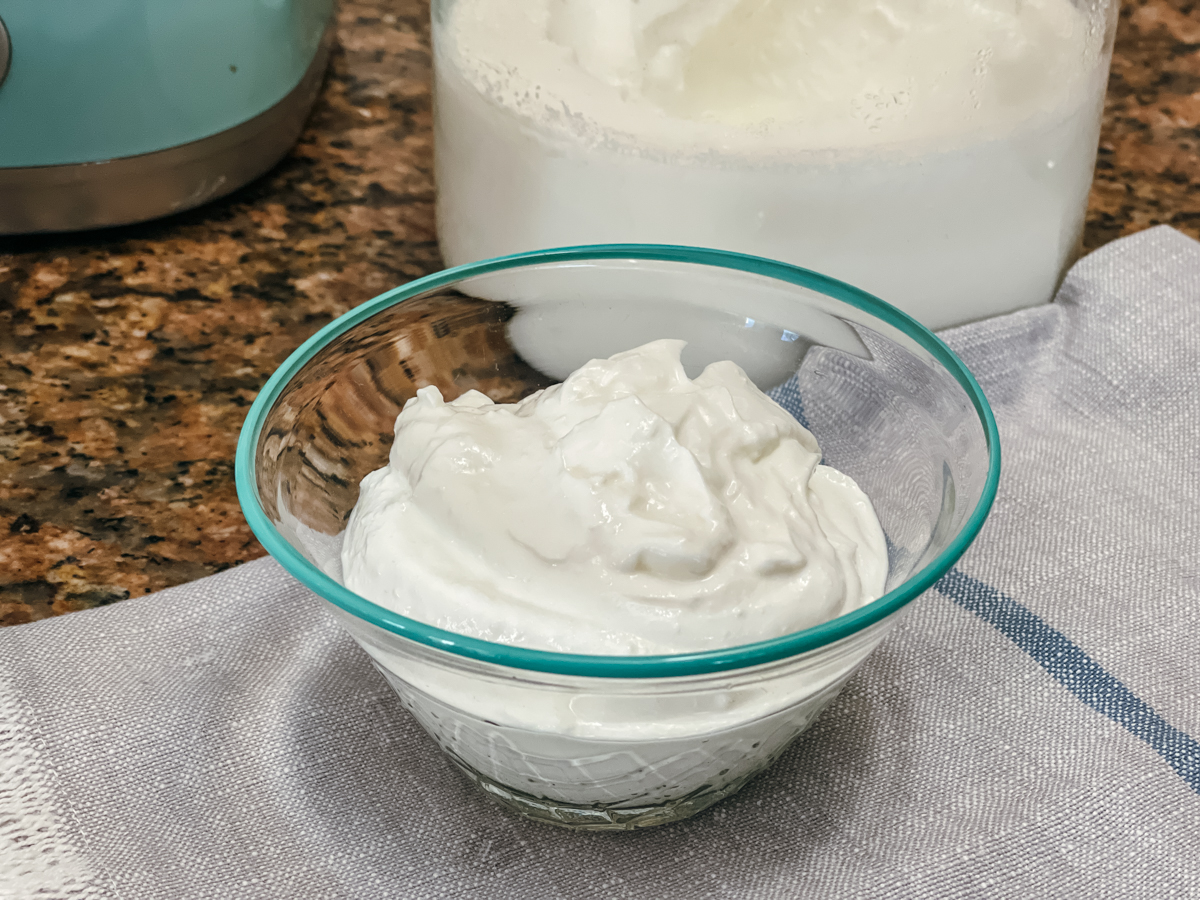 Whipped Cultured Cream
This is a wonderful way to use cultured cream as a topping for desserts or even add a dollop to hot chocolate or coffee. After whipping it for just a minute, it becomes light and fluffy and quite delicious. Check out my recipe for Noel log and cultured cream for a festive dessert that is also probiotic.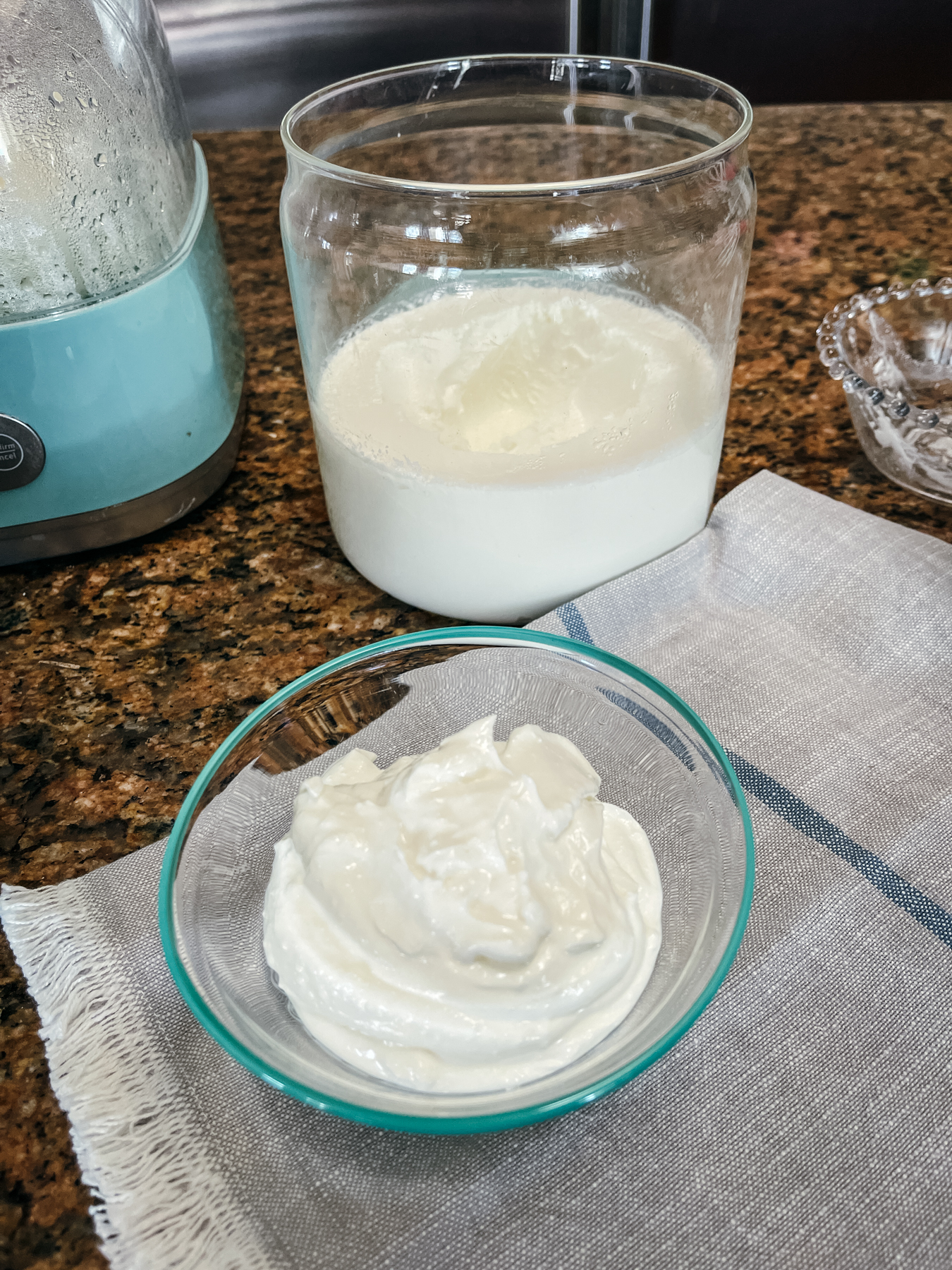 Ingredients
32

ounces

Heavy Cream ultra-pasteurized 

–

 or Half and Half ultra-pasteurized

1

package

Yogurt Plus
Every ingredient with a link was selected by me to make it easier for you. I may receive a small affiliate commission if you buy something through my links. Thank you! ❤️
Instructions
Place the milk in a saucepan and gently heat to 180°F. Once the temperature is reached, remove from heat and let it cool to 100°F-110°F.

Once the temperature is 100-115°F degrees, whisk in 1 package of the yogurt starter. This spreads the good bacteria throughout all the milk.

Place milk in the yogurt maker without the lid and incubate in your yogurt maker for 12 hours at 104° F. You'll know it's done when you see a thick curd.

Place a secure lid on the yogurt jar and place it in the fridge to cool and set. Cool the yogurt in the refrigerator for a couple of hours. As the yogurt cools it will get even thicker!
Whisking Yogurt
Once yogurt has cooled, place the desired amount in a bowl and beat with a wire whisk until light and fluffy. It should take about one minute.

You can store this in a sealed container for up to a week.