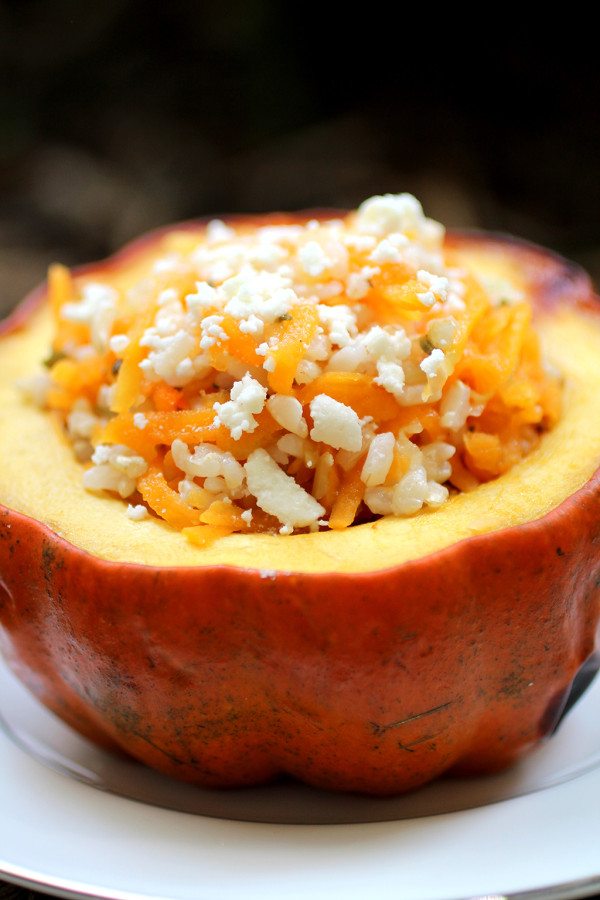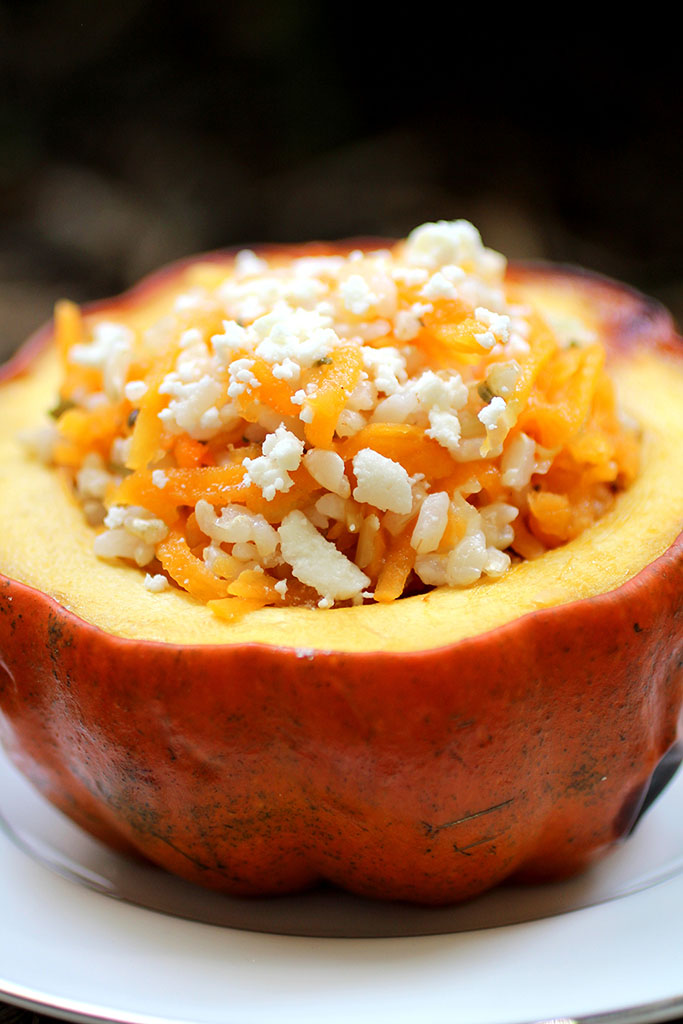 Acorn Squash with Wisdom Kraut
Fall never tasted so good! The tangerine hue, in butternut squash signifies its many nutrients. It's has very high levels of beta-carotene (which your body automatically converts to vitamin A) and a 1-cup serving, you get nearly half the recommended daily dose of antioxidant-rich vitamin C. If you haven't tried my wisdom kraut you're in for a treat. To find the Wisdom Kraut recipe, click on the words "Wisdom Kraut" in the ingredients below.
Every ingredient with a link was selected by me to make it easier for you. I may receive a small affiliate commission if you buy something through my links. Thank you! ❤️
Instructions
Preheat oven to 425 degrees. Grease a baking sheet.

Halve squash crosswise. Scoop out and discard seeds. Slice a small piece off bottom of each squash half – just enough to level.

Set squash halves, scooped sides down, on prepared sheet. Bake until golden, 20 to 25 minutes.

Allow to cool for 10 minutes.

Mix 1/2 cup of cooked rice that is warm but not HOT with 1/2 cup of Wisdom Kraut.

Use an ice cream scoop to place inside of your now warm acorn squash.

Top with feta or kefir cheese!