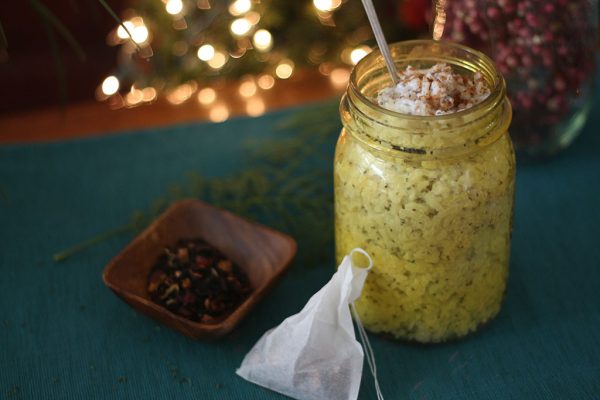 Kefir Rice Pudding
If you ever enjoyed rice pudding, then you will love this breakfast treat. Did you know that cooled rice is a huge prebiotic called resistant starch? This means it resists digestion, but your microbes eat it and thrive on it. When rice is cooked and cooled it will have the most prebiotics, so this is the perfect way to enjoy Christmas morning kefir!
Watch How to Make It
Every ingredient with a link was selected by me to make it easier for you. I may receive a small affiliate commission if you buy something through my links. Thank you! ❤️
Instructions
Add all ingredients to a ½ quart canning jar.

Cap jar with a lid and shake vigorously.

Place in refrigerator overnight.