How to Make Cultured Vegetables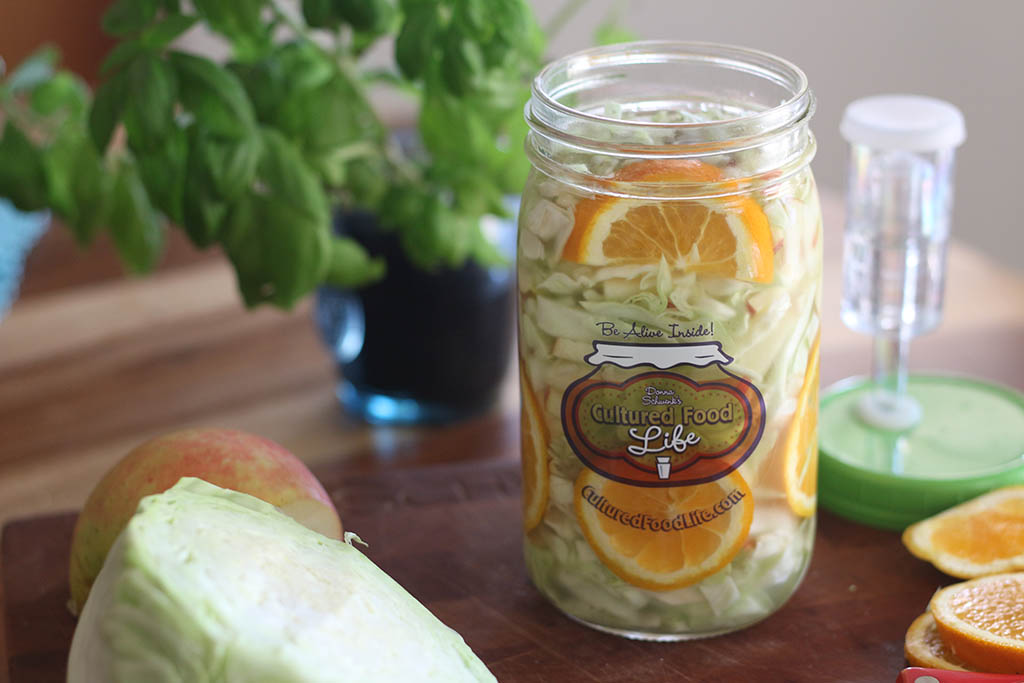 Having a jar of cultured vegetables in your fridge is a must. They can last for over nine months in the fridge and can be very helpful if you have stomach distress of any kind be it food poisoning or stomach cramps. Just a spoonful of the juice works mightily and will calm your stomach down within a few minutes. You need a jar in your fridge to see how effective this can be. Powerful food that works like medicine when you need it the most. Let me show you how to make a jar. It's easy and fun!
The superstar bacteria in cultured vegetables is called Lactobacillus plantarum (L. plantarum). It is extremely hardy, survives stomach acid with ease, and can make the full trip from your mouth – to your intestines – to your colon – to colonize you in a powerful way. L. plantarum is a welcome guest that works mightily for you by fiercely attacking pathogenic (bad) bacteria in your body. It will strengthen your good bacteria by killing the bad guys, and then it helps your own good bacteria grow stronger, and helps you to be more resistant to future invasions of pathogens. It's important to note that this is a transient bacteria which means it will only last a few days in the body so it's important to consume it often.
Are you on the list?
Sign up today and I'll send you my free Getting Started Guide!
Each week I'll send you updates, tips, recipes, and more! You might even be a winner of my weekly giveaway! (starter cultures, memberships, and more!)
Come be a part of my cultured food family!