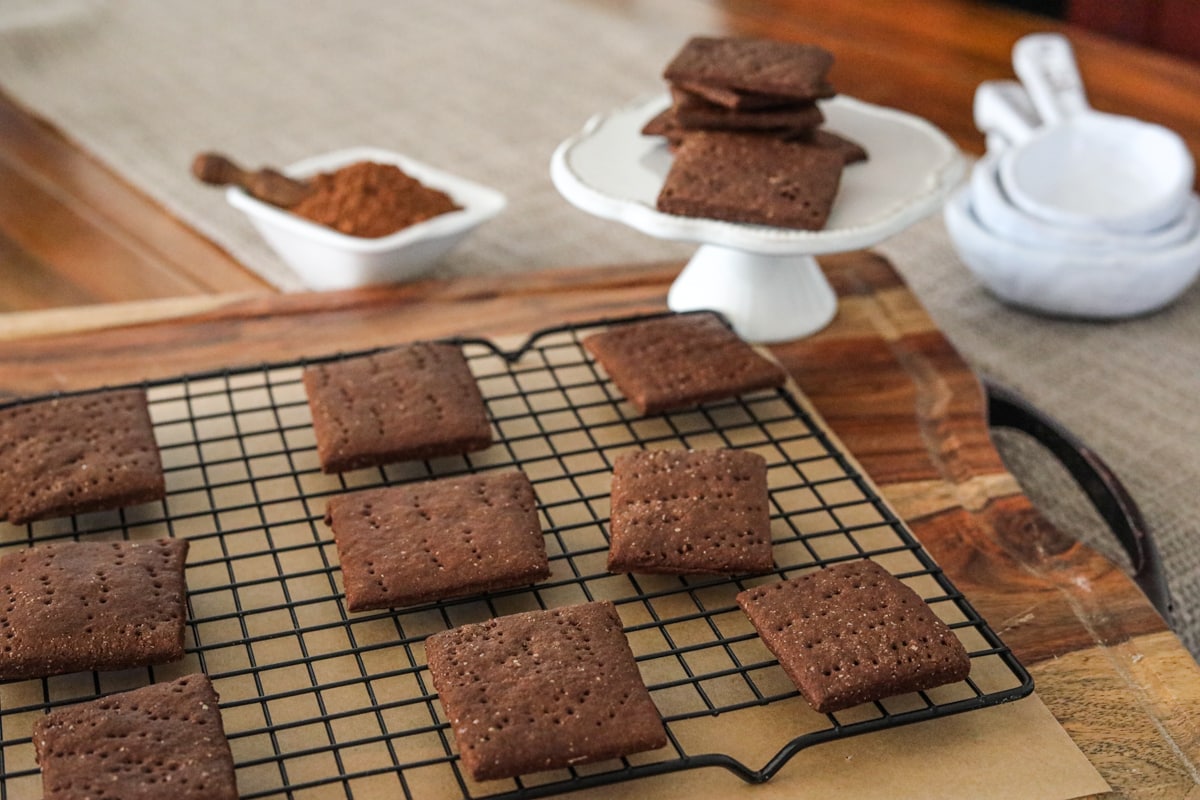 Sourdough Chocolate Graham Crackers
This recipe uses extra sourdough starter that often gets discarded when feeding sourdough starter. This is a wonderful recipe to make yummy chocolate graham crackers to have for a snack or try our Grasshopper Pie recipe with a chocolate graham cracker crust.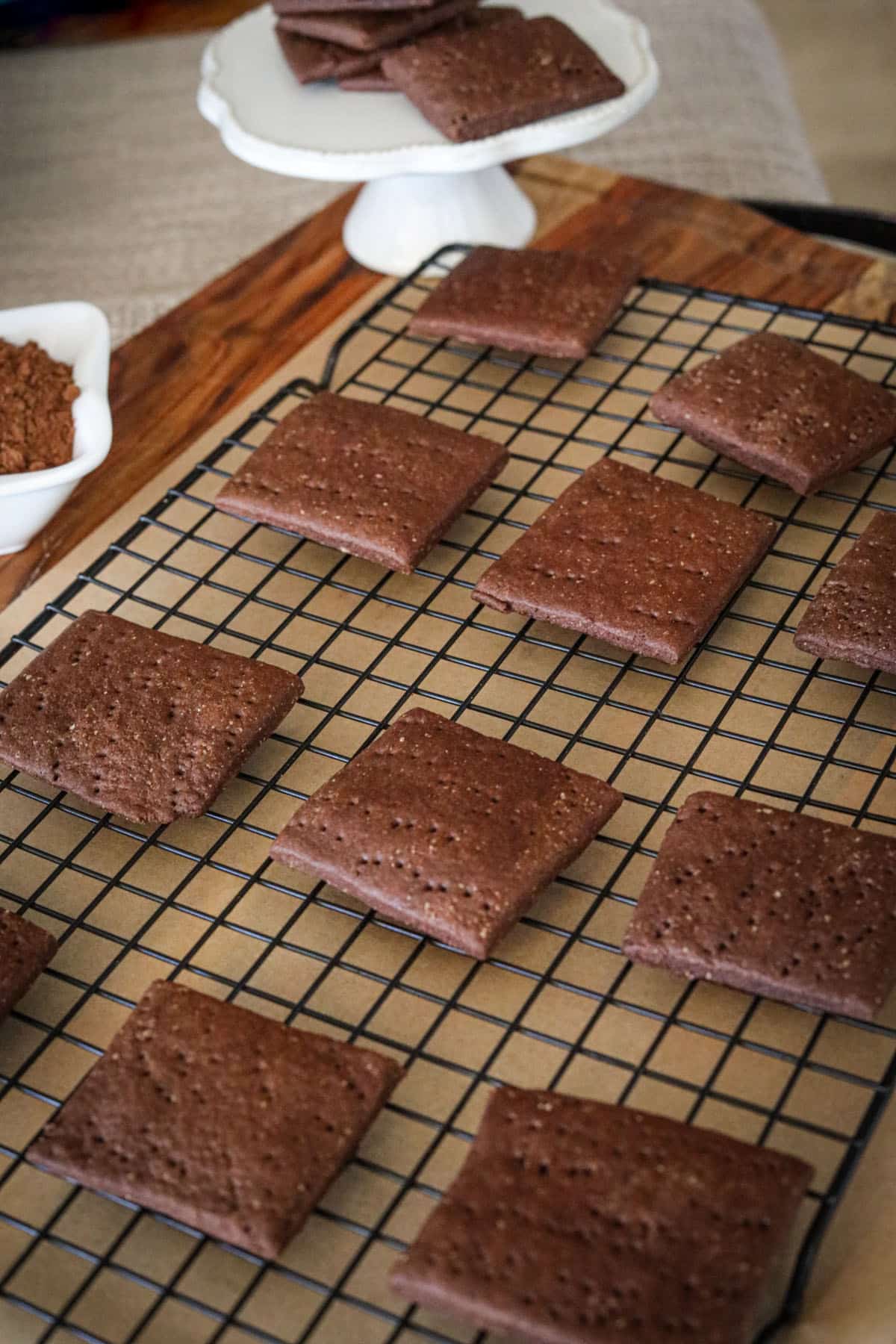 Instructions
Using a stand mixer, cream together the butter with the sugar and honey until light and fluffy (about 1-2 minutes).

Add the baking soda, cinnamon, cocoa powder, and salt. Mix to combine. Scrape down the sides of the bowl with a rubber spatula.

Add the sourdough starter and flours, and mix until it just starts to come together. Do not over mix.

Divide the dough in half, wrap in plastic wrap and refrigerate for at least one hour (or preferably overnight).

Once chilled, preheat the oven to 350° F.

Roll out the dough on a sheet of parchment paper to about ⅛ inch thick.

Cut into 2½" squares and dock as desired with a fork.

Place the crackers on a parchment (or Silpat) lined baking sheet and freeze for 10 minutes.

Then bake for 15-20 minutes until crisp.

Allow to cool completely before transferring.