Episode 124: Why You Should Drink Kombucha in the Summertime
Kombucha is a must-have in the summertime! When the body is exposed to excessive heat, the liver can become stressed and kombucha can help! Drinking kombucha can keep you cool and hydrated in the summertime. Listen to learn seven Tips on Summer Kombucha.
Download My Summer eBook!!!
My "Probiotic Summer Drinks" recipe eBook is back! It's got over 30 refreshing drink recipes that I know you'll love!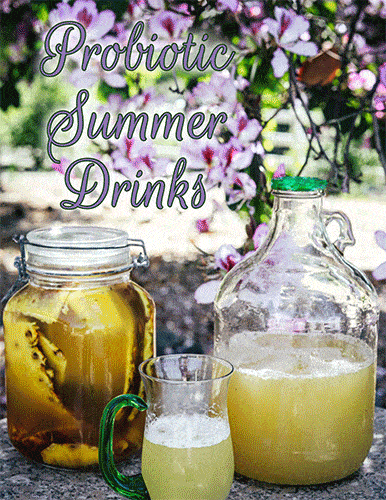 7 Tips for Summer Kombucha
Just like a plant can wilt in the heat, our bodies can suffer as well. Kombucha has special compounds that help the liver do its job in detoxifying you and keeping the liver running smoothly. . .