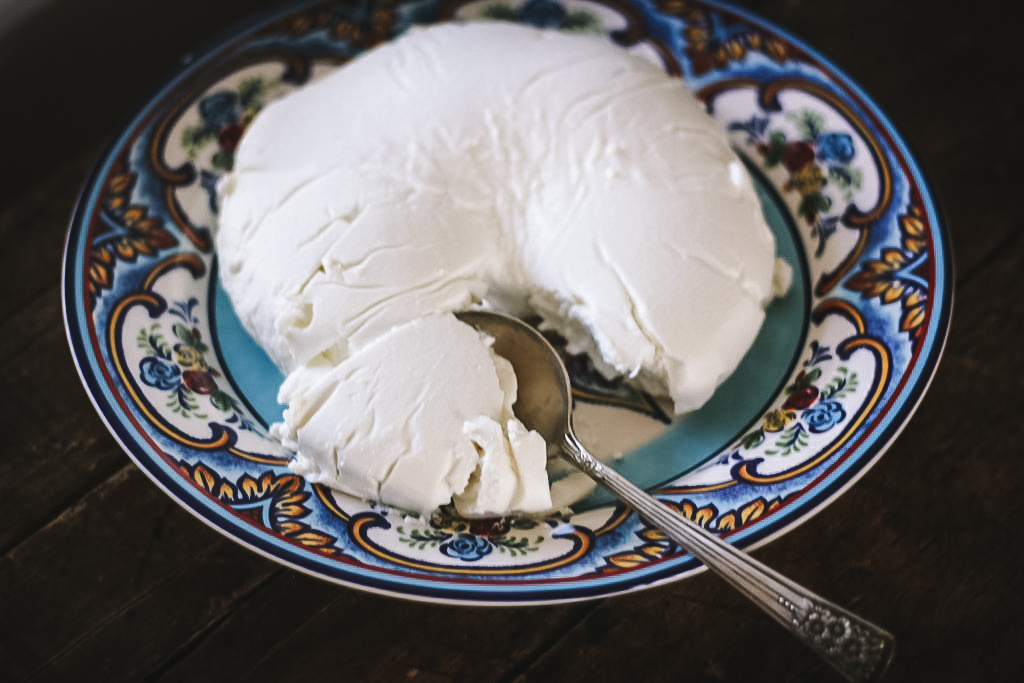 I make a lot of kefir cheese. I use kefir cheese in place of any recipe that calls for cream cheese, sour cream, or  Greek yogurt. It's very versatile, and the length of time you strain it will determine how thick it becomes. Making kefir cheese is one of my favorite things to do with kefir—and it's a great way to sneak kefir into the diets of picky eaters because it tastes much like cream cheese. We have 43 different ways to use kefir cheese in dips, salad dressings, kefir ice cream, soups, and more! I make it regularly and use it constantly. You can also use the leftover whey to make cultured vegetables and kefir soda, and we have  9 ways for using your extra kefir whey too.  
Kefir cheese is 99% lactose free
The curds (or the cheese) portion of kefir contains most of the fat, casein, and vitamin A, but whey also contains a lot of beneficial properties and they both contain probiotics. Kefir cheese is loaded with calcium because it is so concentrated. The good lactic acid bacteria in kefir eat the lactose (milk sugars) out of the milk, lower the pH, make it tart, and cause the milk protein to thicken. The digestion of the lactose as these bacteria ferment milk makes kefir easily digestible. Kefir is considered a pre-digested food. The bacteria make probiotics from the sugars and also make it 99% lactose free.
Whey has been called liquid gold, and it has been used throughout history to help with many diseases. It's a superfood that can help with a myriad of ailments. Kefir cheese has many wonderful properties too. Let me show you the many properties and ways to use this wonderful food!