Description

Perishable
This is one of my favorite homemade cheeses to make. Chèvre is a soft and creamy spreadable cheese traditionally made with goat milk or regular milk. It makes a delicious spread for crackers and breads as well as an excellent dip for vegetables. Chèvre is easy to make and a perfect option for beginning and experienced cheese makers alike.
Each box contains 4 single-use packets. Each packet contains both direct-set starter culture and rennet. Just add milk! Full instructions included.
Chevre Culture Includes: Lactose, Ascorbic Acid, Lactic Bacteria (Lactococcus lactis supsp. Lactis, Lactococcus lactis subsp. cremoris, Lactococcus lactis subsp. diacetylactis, Leuconostoc mesenteroides subsp. cremoris), Rennet
What is a Direct-Set culture?  Direct-Set cultures are a one-time-use culture, they cannot be recultured (i.e. perpetuated beyond the single batch).  Direct-Set cultures are often preferred by cheese makers as they require no maintenance or care.  Simply keep the packet in the freezer and remove the portion for your recipe when it's time to make cheese. Most Direct-Set cultures contain multiple doses to inoculate multiple batches.
Please note, this product contains both starter culture and rennet in each packet.

Please Refrigerate Once Received!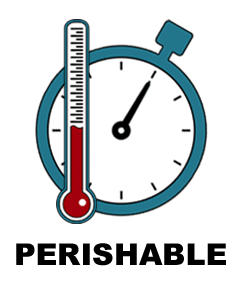 All of our starters are sensitive to excessive heat. Once your order has shipped, an e-mail with tracking information will be sent to you. Please use the tracking information to anticipate the arrival of your items so they can be retrieved from the mail-box and stored in the refrigerator promptly.
Additional information
| | |
| --- | --- |
| Weight | .25 lbs |
| Dimensions | 8 × 1 × 6 in |