7 Reasons I Have Kefir Every Day
Lots of articles are popping up about reasons you should consume kefir, but few of the people writing the articles have actually consumed kefir every day for 15 years. This post is specifically talking about milk kefir and not water kefir.  My reasons for drinking kefir are very personal and specific to me. But here is what I've noticed through the many years of drinking kefir: whatever  your ailment, kefir seems to address the problem on an individual basis. When people write to me and say,  "I no longer need my inhaler for asthma since drinking kefir" or "Kefir improved my kidney function. My liver was damaged from hepatitis C and kefir repaired it" I am constantly amazed. I was in awe for many years at the many things kefir could do; but as the years have continued, I am a believer that kefir is not just a food, but rather a healer.  Kefir is a combination of microbes that, through the magic of fermentation, adds more vitamins and special properties to an ordinary substance, healing so many who consume it. So each day as I stand in my kitchen and make kefir for myself and my family, I am grateful. Grateful for what it has done for me and continues to do. Thankful that it's so easy and inexpensive and has helped so many individuals. It makes my cup runneth over . . . every day. I sure love my friend kefir.
7 Reasons I Have Kefir Every Day
Bacteria and Yeasts in Milk Kefir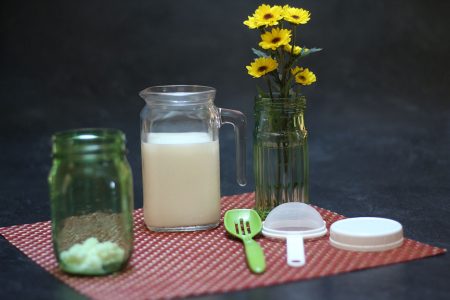 L. acidophilus
L. brevis
L. casei subsp. casei
L. casei subsp. rhamnosus
L. paracasei subsp. paracasei
Lb. fermentum
Lb. cellobiosus
Lb. delbrueckii subsp. bulgaricus
Lb. delbrueckii subsp. lactis
Lb. fructivorans
Lb. helveticus subsp. lactis
L. hilgardii
Lb. helveticus
L. kefiri
Lb. kefiranofaciens subsp. kefirgranum
Lb. kefiranofaciens subsp. kefiranofaciens
Lb. parakefiri
Lb. plantarum
St. thermophilus
St. paracitrovorus
Lc. lactis subsp. lactis
Lc. lactis subsp. lactis biovar. diacetylactis
Lc. lactis subsp. cremoris
Leuc. mesenteroides subsp. cremoris
Leuc. mesenteroides subsp. mesenteroides
Leuc. dextranicum
Dekkera anomala / Brettanomyces anomalus
Kluyveromyces marxianus / Candida kefyr
Pichia fermentans / C. firmetaria
Yarrowia lipolytica / C. lipolytica
Debaryomyces hansenii / C. famata
Deb. [Schwanniomyces] occidentalis
Issatchenkia orientalis / C. krusei
Galactomyces geotrichum / Geotrichum candidum
C. friedrichii
C. rancens
C. tenuis
C. humilis
C. inconspicua
C. maris
Cryptococcus humicolus
Kluyveromyces lactis var. lactis
Kluyv. bulgaricus
Kluyv. lodderae
Saccharomyces cerevisiae
Sacc. subsp. torulopsis holmii
Sacc. pastorianus
Sacc. humaticus
Sacc. unisporus
Sacc. exiguus
Sacc. turicensis sp. nov
Torulaspora delbrueckii
Zygosaccharomyces rouxii
Acetobacter
Acetobacter aceti
Acetobacter rasens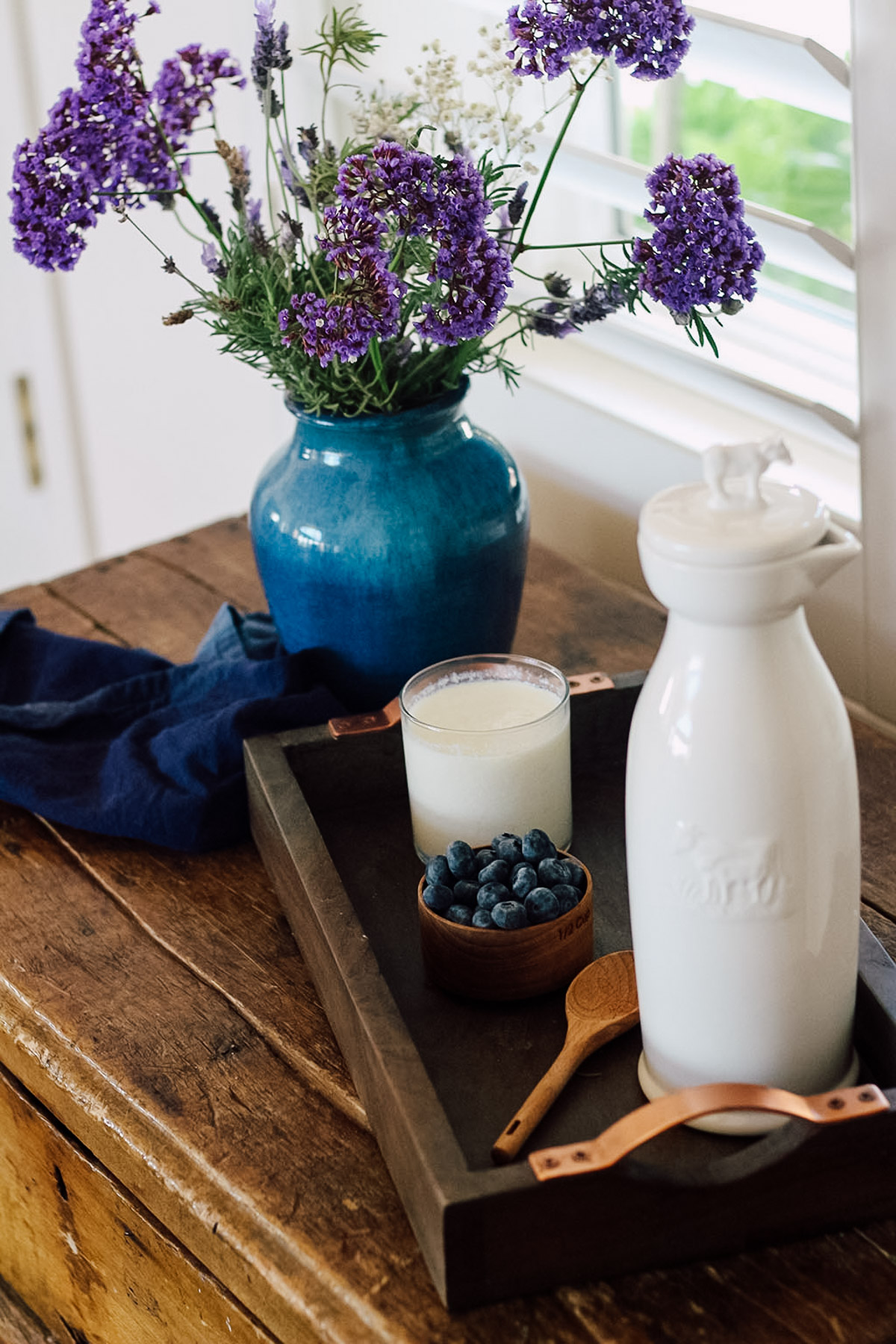 Lots of people write articles about kefir, but few of those people have drunk and made kefir for 15 years. I am a believer that kefir is not just a food but a healer. Find out 7 ways it can help you too.
References:
Y. Hata et al., "A Placebo-Controlled Study of the Effect of Sour Milk on Blood Pressure in Hypertensive Subjects," American Journal of Clinical Nutrition 64, no. 5 (November 1996): 767–71: ajcn.nutrition.org/content/64/5/767.full.pdf
J.Y. Dong et al., "Effect of Probiotic Fermented Milk on Blood Pressure: A Meta-analysis of Randomised Controlled Trials," British Journal of Nutrition 110, no. 7 (October 2013): 1188-1194: abstract at www.ncbi.nlm.nih.gov/pubmed/23823502
A. Everard et al., "Cross-Talk Between Akkermansia muciniphila and Intestinal Epithelium Controls Diet-Induced Obesity," Proceedings of the National Academy of Sciences 110, no. 22 (May 28, 2013): 9066–71: www.pnas.org/content/110/22/9066.full
Missing Microbes: How the Overuse of Antibiotics Is Fueling Our Modern Plagues by Martin J. Blaser
Rodrigues, K. L., Caputo, L. R. G., Carvalho, J. C. T., Evangelista, J., & Schneedorf, J. M. (2005). Antimicrobial and healing activity of kefir and kefiran extract. International journal of antimicrobial agents, 25(5), 404-408
Medrano, M., Racedo, S. M., Rolny, I. S., Abraham, A. G., & Pérez, P. F. (2011). Oral administration of kefiran induces changes in the balance of immune cells in a murine model. Journal of agricultural and food chemistry, 59(10), 5299-5304
Furuno, T., & Nakanishi, M. (2012). Kefiran Suppresses Antigen-Induced Mast Cell Activation. Biological and Pharmaceutical Bulletin, 35(2), 178-183
Are you on the list?
Sign up today and I'll send you my free Getting Started Guide!
Each week I'll send you updates, tips, recipes, and more! You might even be a winner of my weekly giveaway! (starter cultures, memberships, and more!)
Come be a part of my cultured food family!