Recipes
Viewing archives for
"Kid Approved"
Just another sneaky way to add extra probiotics into your life and use up that ever growing mound of Kombucha Scobys.
Saffron is actually the dried stigma (tiny threadlike strands) of the crocus flower (Crocus sativus). They are hand picked, and you only need a tiny bit, as saffron is very strong and has many benefits. Saffron is known to help with depression, asthma, arteriosclerosis, cancer, and known to offer menstrual relief. Many people do not know the many health benefits that can be gained from using a small amount of saffron.
Cranberries and lemons are very low in natural sugars so I add a half teaspoon of sugar to each bottle to create more overall fizz.
Stollen is a German fruit and nut bread that is made around Christmas time. My daughter Maci likes to try new recipes every year and seeing as we are German she couldn't wait to make stollen. This year she branched out from the traditional recipe and has created this wonderful sourdough version that is significantly lower in sugar and has a wonderful citrusy flavor.
Molasses gives these bars their rich flavor. Molasses is a rich source of nutrients, and it contains a number of essential minerals, such as calcium, magnesium, manganese, potassium, copper, iron, phosphorous, chromium, cobalt, and sodium. Blackstrap molasses is the type of molasses I use since it has a low glycemic index. This means the glucose and carbohydrates are metabolized slowly, demanding less insulin production and stabilizing blood sugar.
This is one of the easiest water kefir recipes and boy does it taste like Christmas!!
When choosing a chocolate bar, a higher "percent cacao" means less added sugar. For example, a 77 percent cacao dark chocolate has roughly 10 percent less sugar than a 60 percent cacao dark chocolate. It will also have a richer chocolate taste which really gives a lot of flavor to this brownie recipe. You can use different percentages and see how you like them.
My family loves these cookies. I would double or triple the recipe and freeze some to keep on hand. I love how super easy these are to throw together and how my family gobbles them up!
Always get pasture-raised eggs for this recipe. What yolk color means: darker yellow or orange egg yolks indicate a higher level of carotenoids, which usually means the chicken had a good diet. It also means the egg is richer in micronutrients like vitamin A and omega-3.
Top with goji berries or a crushed organic candy cane for extra color and flavor. Fresh whipped coconut cream is yummy too.
This is a yummy drink to serve around the holidays or any time. You can top it with coconut cream and a crushed organic candy cane and serve it as dessert too.
Cherries naturally reduces inflammation through a compound compound called anthocyanins. Cherries have been shown to deliver high-level protection against inflammatory and degenerative diseases, including cardiovascular disease, metabolic syndrome, and neurodegenerative diseases such as Alzheimer's.
No baking and you can make these in a flash! We love to make these when we watch football games. They take just minutes to throw together.
My daughter Maci says this is the most bubbly kombucha she has ever made. It's crazy good, too!
For a more fruity flavoring, use 4 ounces of juice. If you're concerned about sugar content, use 2 ounces of juice. Make sure you use good bottles made for brewing.
I love to top this with fresh coconut. Toasting the coconut is even more tasty, but I never do this. I'm always in a hurry and hungry and can hardly wait to eat this yummy smoothie. If you don't have coconut kefir, no worries. Use regular kefir and add some extra shredded coconut to the smoothie.
You can change the fruit to blueberries or any other yummy fruit of your choosing.
This refreshing drink, made with lemonade and iced tea, was made famous by the golfer, Arnold Palmer. We just switched the iced tea to fermented iced tea, added lemon juice, and oh my, my!! It's cool and refreshing on a hot summer day.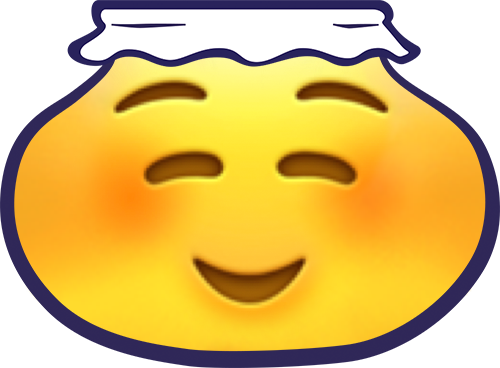 Add lots of fresh cherries to your glass for a pretty presentation and extra flavor. You can also tweak this recipe and make this into a delicious limeade. See instructions at the bottom of the recipe.
Sometimes we make things too complicated when it comes to the holidays and tend to rely too heavily on familiar old, unhealthy foods from our past.

This 4th you can make one or all of these delicious probiotic and patriotic smoothies for some healthy holiday fun!
Strawberries and kombucha are a perfect match. The flavor of strawberries creates one of the best tasting kombucha's. Add a splash of lemon and serve over ice for a refreshing treat.
You can change this up with all kinds of fruit, Strawberries, blueberries, blackberries etc. Mix it up and have fun!
Green smoothies are such a great way to start your day. How else would you get 1- 1/2 cups of spinach for breakfast? Make a smoothie!
You can add goji berries or granola for an extra topping.
This is only a few ingredients but can make kefir ice cream something really special! Kids love this.
Freeze the banana for a thicker smoothie
Try adding a slice of lemon or lime for extra flavor.
I probably make this at least once a week for my daughter Holli. It is one of her favorite breakfast.
Overnight kefir is one of the best ways to make kefir for your family.
This is probably one of my favorite flavors of kefir soda. It's pretty, too!
This kefir soda has lots of vitamin C and tons of minerals. Sooo much better than soda pop and a lot of fun to make.
So so yummy!
This is a delicious dish that my family loves at Thanksgiving. Creamy cultured custard makes for a yummy treat.
I love to freeze the blueberries before blending and add a squeeze of fresh lemon. Top it with fresh basil.
This is my daughter Maci's cultured carrot recipe and one she ate often when she was healing her gut.
You can change the fruit in this recipe to a different berry. I love substituting raspberries or blackberries in this recipe or mixing different berries together. This is a very versatile recipe and one of the best scone recipes I've tasted.
This bread rises really well due to the pumpkin that gives extra food to the sourdough starter. Add different types of nuts to give it even more flavor.
We use these for sandwiches. They also freeze nicely and stay nice and soft when thawed.
Make sure you buy organic candy canes from your local health store. These won't have the harmful red dyes in them.
These get gobbled up at parties & they're fast and easy to make.
Top these with cultured veggies for a great snack or meal.
Unbelievably good kraut that tastes like Christmas!! Feel free to experiment and add different seasonings, like a pinch of cinnamon or cloves. It's a holiday kraut you'll want to enjoy every year as a family tradition.
You've gotta try these vegetables. Jicama is a prebiotic so you will get more good probiotics in these veggies. The prebiotics feed the good bacteria and you can watch them multiply and grow and get bubbly. Kids love to eat jicama for the orange flavor and the small size. These are wonderful for colds and flus, allergies, and whatever ails ya!
You can substitute almond butter, cashew butter, or any nut butter for a great kefir ice cream. I use stevia in place of sugar in the recipe.
This is one of the first dessert recipe I ever made with kefir. It's still a favorite.
This recipe takes just a few minutes to put together. It is super versatile with any kind of berries and it is incredibly good for you and really really yummy! You could even use it as a topping for shortcakes.
Top with cinnamon toasted pumpkin seeds.
This is one of the first recipes I made almost every day when I first started with kefir. I used regular cottage cheese and then later on I learned to make kefir cottage cheese, which makes this smoothie really creamy and rich.
Try my Root Beer Kombucha for a root beer float.
You got to admit it sure is pretty and it will please the inner world of bacteria and yeast that abide within us all. I love this stuff it has made me well and it gives me great joy to share it with you.
This Drink is so delicious you'll want to drink it every day. It is fizzy and bubbly and full of flavor. This is a great way to get probiotics into your kids.
This is my Holli's favorite kefir ice cream. Use canned coconut milk for a richer consistency.
This is the bread I make during the holidays. If you have leftovers it makes fabulous french toast. If it last that long!
This smoothie is made with Greek yogurt which is food for bacteria in your gut. It's important to eat different types of cultured foods because they have different strains of bacteria in them which enhance the bacteria that live inside of you.
This frosting is so delicious and super creamy. You can omit the peppermint if needed.
These are every bit as delicious as graham crackers you buy at the store.
I love this topping and I use it often. It gives everything a little probiotics and it makes my whipped cream stay fresh and last longer. A little goes a long way with this recipe. This will last in a sealed container in the fridge for several weeks.
Keep this on hand and use to drizzle on fresh fruit.
I love taking two kefir sourdough waffles and putting kefir ice cream in the middle for an awesome ice cream sandwich. So delicious and everybody loves them.
My daughter Maci asked if I would make her chocolate, peanut butter, probiotic, sugar-free birthday cupcakes . . . my goodness, that's a lot of words. This is what I came up with.
Mangoes and strawberries topped with Kefir Coconut Ice Cream. So, so good!
I love, love chocolate. Sometimes I think it is the magnesium that chocolate has in it that I crave and need. At least this is what I tell myself.
This is a new recipe and a great way to enjoy kefir with coconut or almond milk. Remember, you can make kefir in any kind of milk.
This is one of the cakes I make a lot in the summer when there's a lot of fresh zucchini available from my garden.
This delicious cookie is made in a skillet and no bowl to clean up after. Just stir and bake. Doesn't get any easier than that. Add some kefir ice cream to get more probiotics!
The night before you want the waffles you will need to make a levain and let it sit out overnight. In the morning it will be ready.
These Healthy Cookie Bars are chock-full of all kinds of good things. They are made with sprouted flour and six other healthy ingredients. I am always looking for things to pack in lunches and serve to people who come to my home.
This recipe is my personal Valentine to each and every one of you. Thanks for reading my blog and letting me find a way to release my creative energy about cultured foods.
This will create a two-sided drink. Kids love this!
I make this sugar free, but you can add any kind of sweetener you'd like.
You make this yummy soda by first making a root beer extract
This is such a wonderful healthier replacement for regular root beer.This may seem like a lot of sugar but it is an extract and you only use a small amount which the yeast and bacteria will eat to convert to co2. Remember the sugar is for the microbes to eat and not for you. So you get the taste of root beer without tons of sugar. Click on the words, "
Root Beer Extract
" to find the extract recipe.