Can Rejuvelac Help with Alcoholism?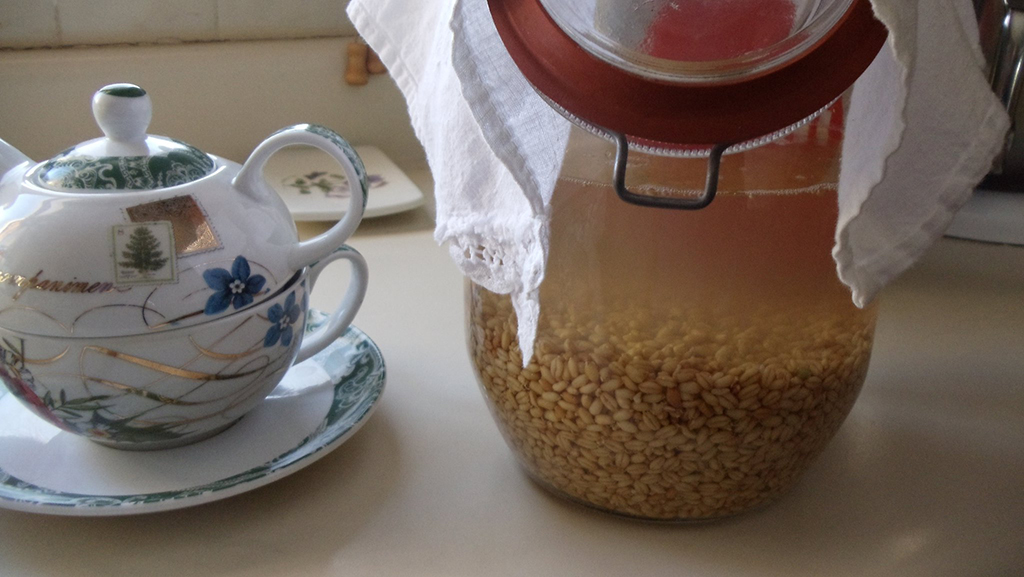 Have you heard of the fermented probiotic drink called Rejuvelac? The first time I heard of it I was just beginning with all things fermented and this drink intrigued me. I was fermenting so many things and I wanted to try this drink that so many raved about. What is Rejuvelac? A drink made from cultured wheat berries or other grains, and even quinoa. Rejuvelac is high in vitamins B, C, and E, and enzymes. It tastes clean and fresh with a hint of lemon and I enjoy drinking it a lot.
This beverage was developed in the 1980s by health food guru Ann Wigmore and was, and is, extremely popular among raw foodists.
Find out how to make this easy, delicious, probiotic drink and discover the tons of health benefits. Learn how one woman cured herself of alcoholism by drinking rejuvelac. It's pretty amazing!
Are you on the list?
Sign up today and I'll send you my free Getting Started Guide!
Each week I'll send you updates, tips, recipes, and more! You might even be a winner of my weekly giveaway! (starter cultures, memberships, and more!)
Come be a part of my cultured food family!