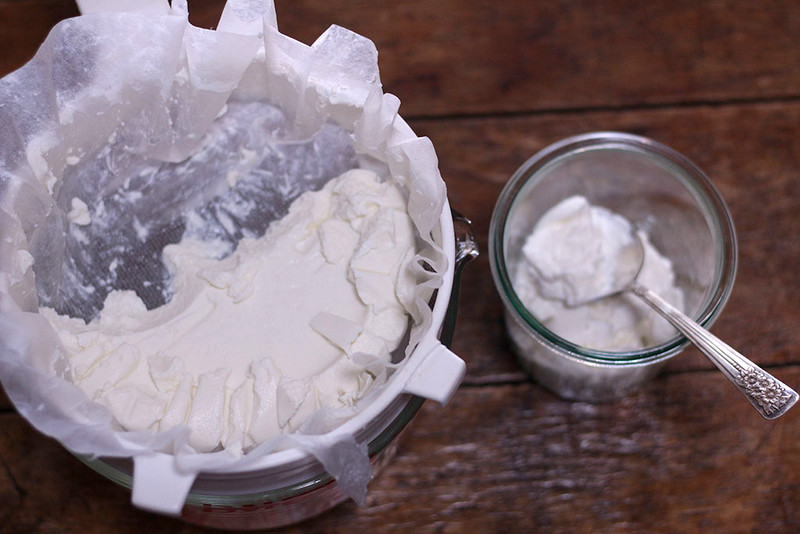 Homemade kefir is the way to go if you are making kefir cheese. This does not always work the same if you are starting with store-bought kefir. It never really thickens right and remains runny. You also get the added benefits of large colonies of beneficial bacteria that is in homemade versus commercial brands.
You can use kefir cheese in place of recipes that call for cream cheese and sour cream, and it will have probiotics too! We have lots of recipes on my site that call for kefir cheese, and it's simple and easy to make. Check out 43 ways to use your kefir cheese.
The longer you strain your kefir, the denser the cheese will be. Depending on the recipe, you may want to let it strain longer to achieve a thicker curd. I make this at least once a week and use it often. Make the switch and swap kefir cheese for sour cream, your body will thank you!
Read More