My Kombucha's Not Bubbly?
by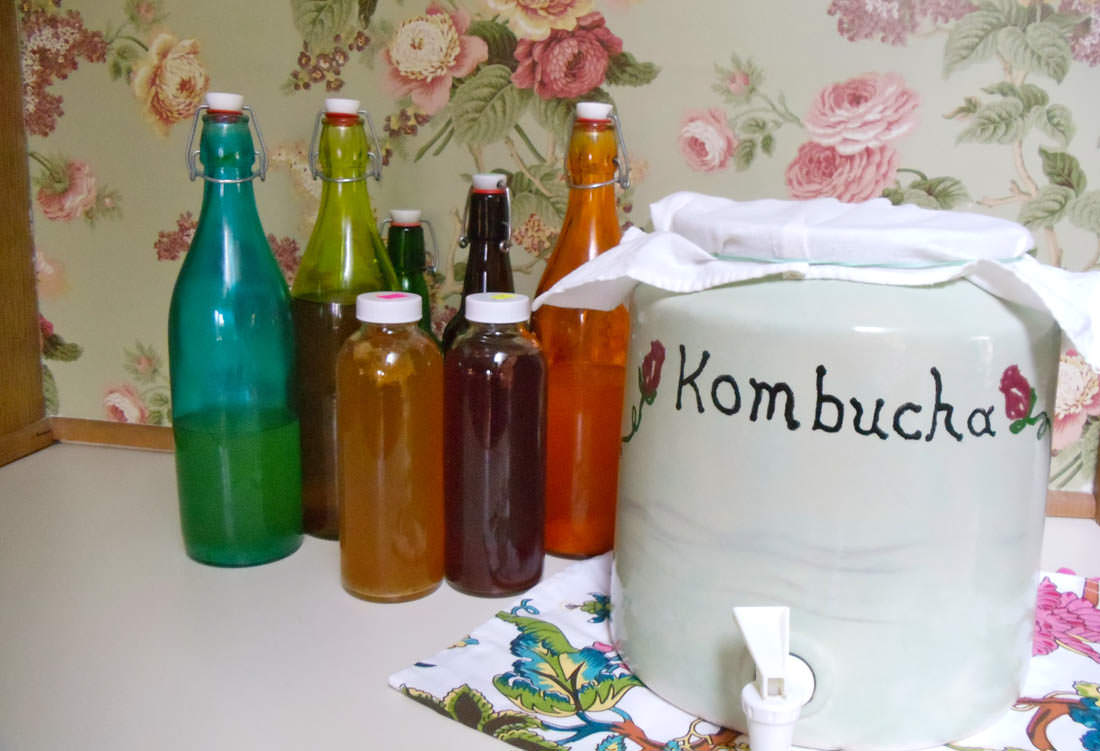 Nothing is more important to me than having my kombucha be bubbly. When it is not.. well, it hurts my feelings. Seriously, it does. I need the fizz. It's important to me. It also means that I have not given these microbes enough food to do their job. I have to do my part so they can do a good job for me. We are a team whether I can see them or not. They are there working their hardest for me. It's my job to give them what they need and they will do the rest.
Let me explain to you how it all works. When making kombucha, the tea will form a scoby on top and it will be the size of the opening of your jar. It will form a seal and this will let the yeasts in the kombucha seal in the naturally occurring carbonation. Then, the yeasts will begin to consume the sugars in the tea and the by-product of this is a natural carbonation. Just as yeast makes bread rise, the good yeasts in kombucha make your tea bubbly. One certain yeast found in kombucha is called Saccharomyces boulardii. It is the number one probiotic used in hospitals, called  florastor. It is abundant in kombucha and believe me when I tell you that you need this in your body. It helps a myriad of processes.
We don't talk a lot about yeasts except for Candida, so most think that yeasts are bad in general and this is not true. Yeasts, just like bacteria, are very important and can help strengthen the body. When harmful yeasts become dominant and the good yeasts are weakened, that is when trouble ensues. Yeasts, when they are establishing dominance within you, do this by shooting at each other until one becomes dominant by destroying the other. Think of it like a shootout at the OK Corral. One yeast will remain and dominate, the other will diminish.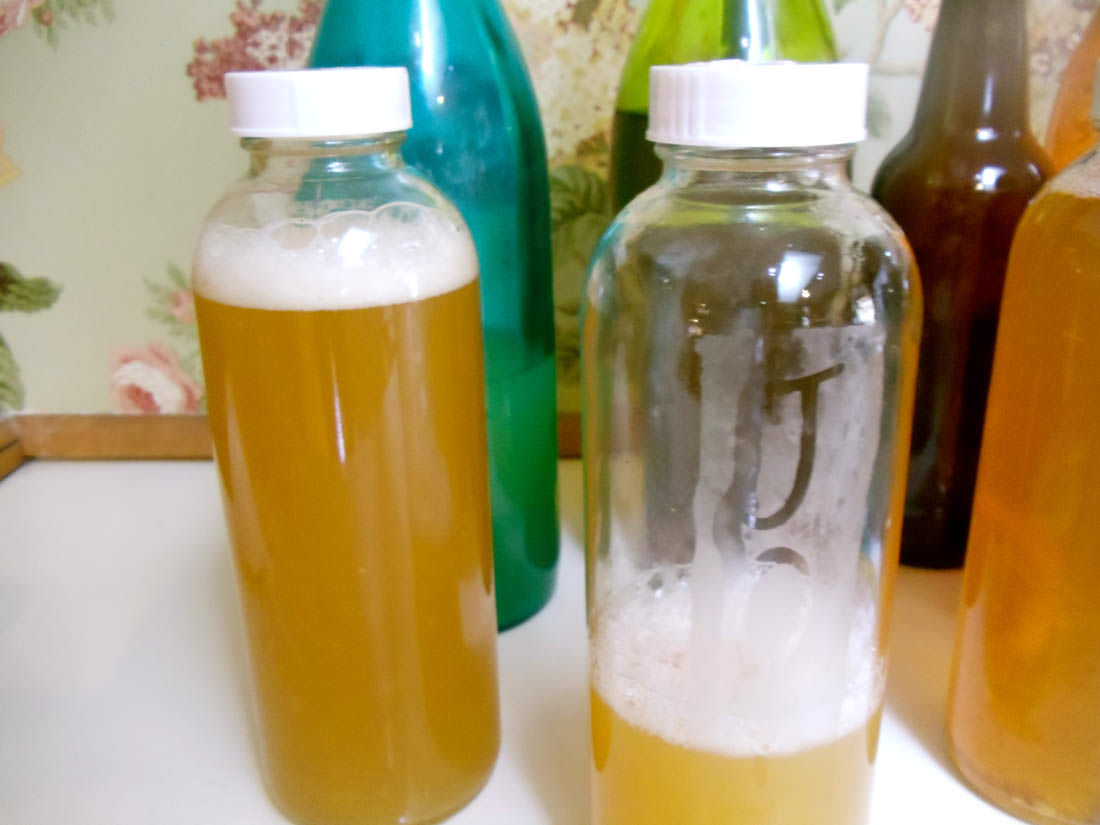 Enough about these good yeasts, and back to how to make your tea bubbly. The yeasts eat the sugar and create carbonation. When they run out of food, they die off. Your kombucha then turns to vinegar and you will lose your carbonation. So, the secret is to get your kombucha right when it is not too sweet but not sour. This is the perfect time to drink kombucha and also has the most benefits. Many think the more sour it is, the better. This is not true, because then you lose the yeasts that help your body flourish because they have died off.
bubbly  kombucha, here's the trick
If you want super bubbly fruit flavored kombucha, here's the trick. Make your first fermented kombucha tea. Don't let it get overly sour. Bottle it with your fruit juice when it is still just a tiny bit sweet. Add your juice and transfer to airtight bottles.   The yeasts will go crazy eating the sugars out of your tea and making you lots of bubbles. When it turns too sour on your first ferment, the yeasts have died and can't do their job of making your tea bubbly. When you cap off the air in your second ferment they do their job more efficiently. This is why it is usually more bubbly than the first ferment.
One more time:
Make a batch of kombucha. Don't let it get too sour. It should still be a tiny bit sweet. You can stop here and bottle it or ferment again with juice.
To add fruit flavored. Add your fruit juice to your bottles, then add your kombucha tea and cap. Let this sit for one to three weeks -this depends on the temperature of your home. Sometimes it can be done in a few days, so check it often.
Check your bottles after a few days to a week to see if they are to your liking and bubbly, or leave them to ferment longer.
Place in the fridge when done.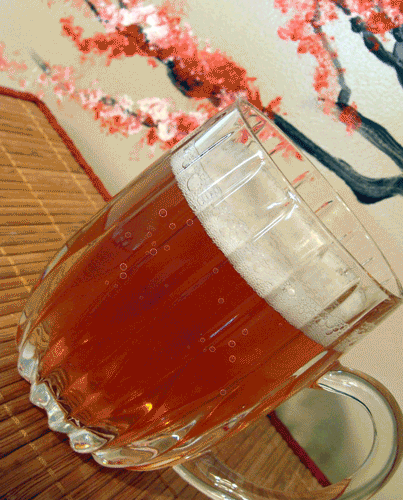 Don't let it get too sour – the secret to bubbly kombucha. Work with these yeast microbes and they will work for you. Give them the food they want and then they will consume the sugars so you don't have to. In return, they will give you bubbliness for all your effort. I love this so much! They do the work and I receive the benefits.
I am intense about the bubbles. It's important to me. I  ♥ them.