Gather Your Materials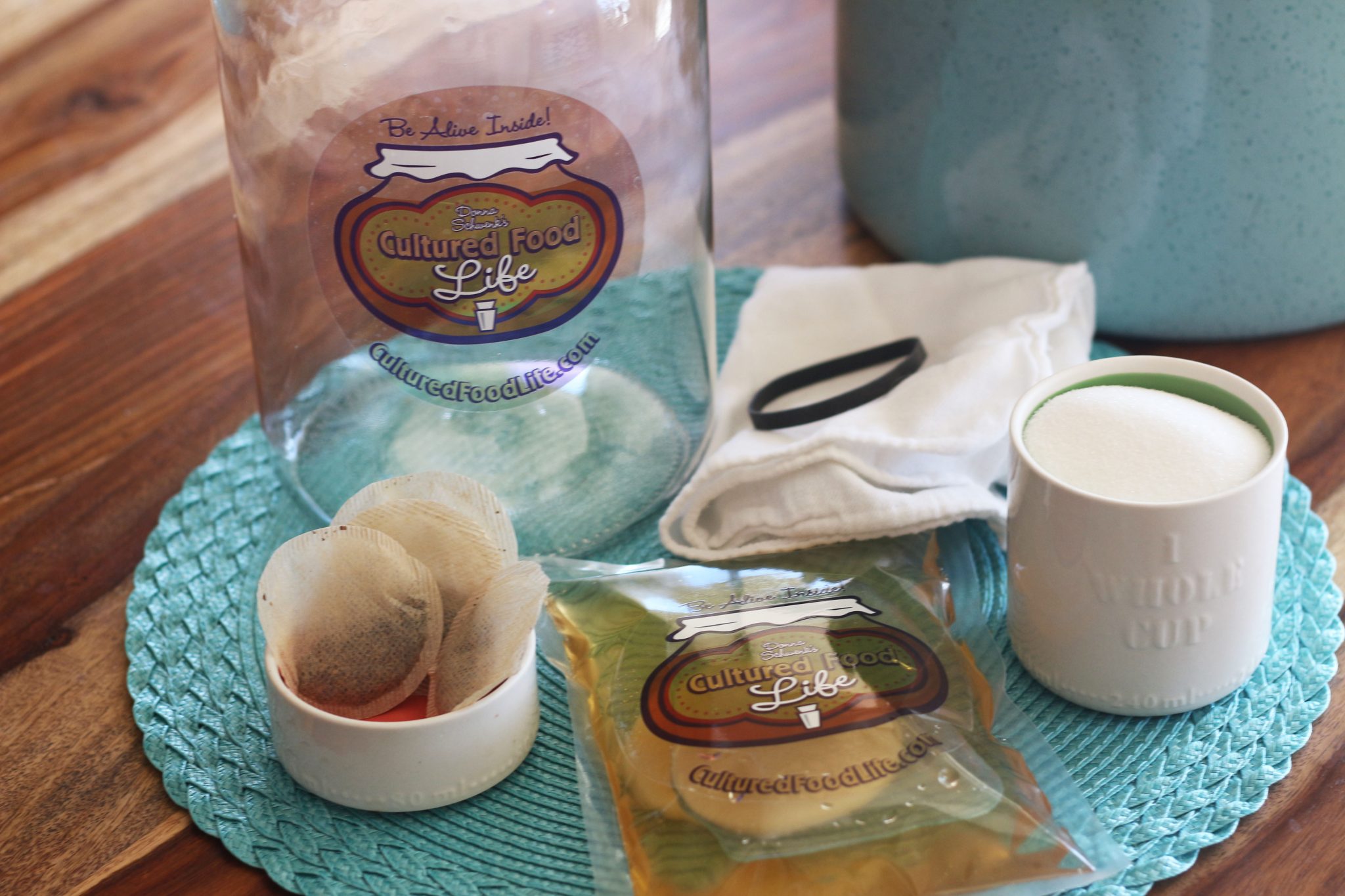 Okay! Lets Make Kombucha!
How to Make Kombucha
Now that you've gathered your ingredients and starter culture, you're ready to begin.
Watch this video
or
click this recipe
. The video teaches how to make kombucha with a live culture, and gives you extra information and tips about kombucha.
Get The Recipe
Second Ferment Your Kombucha
Once you've mastered making basic kombucha, you can learn to flavor your kombucha by second fermenting with fruit juice.