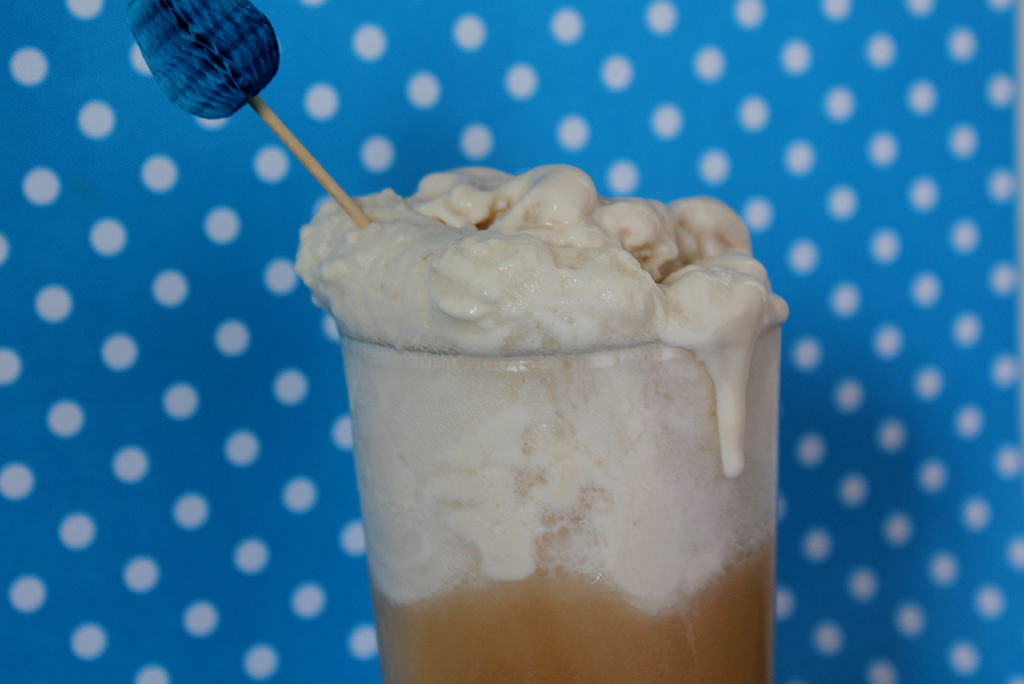 Root Beer Kombucha Float
Try my Root Beer Kombucha for a root beer float made with kefir ice cream!
Instructions
Place first five items in a blender and blend for about one minute. Pour this mixture into your ice cream freezer. Freeze according to manufacturer's instructions.

Pour about 4 ounces Root Beer Kombucha (or your favorite kombucha) into a glass. Top with scoops of vanilla kefir ice cream and enjoy. Be careful when adding ice cream that it doesn't overflow. It will be foamy and bubbly. Soooo Good!!