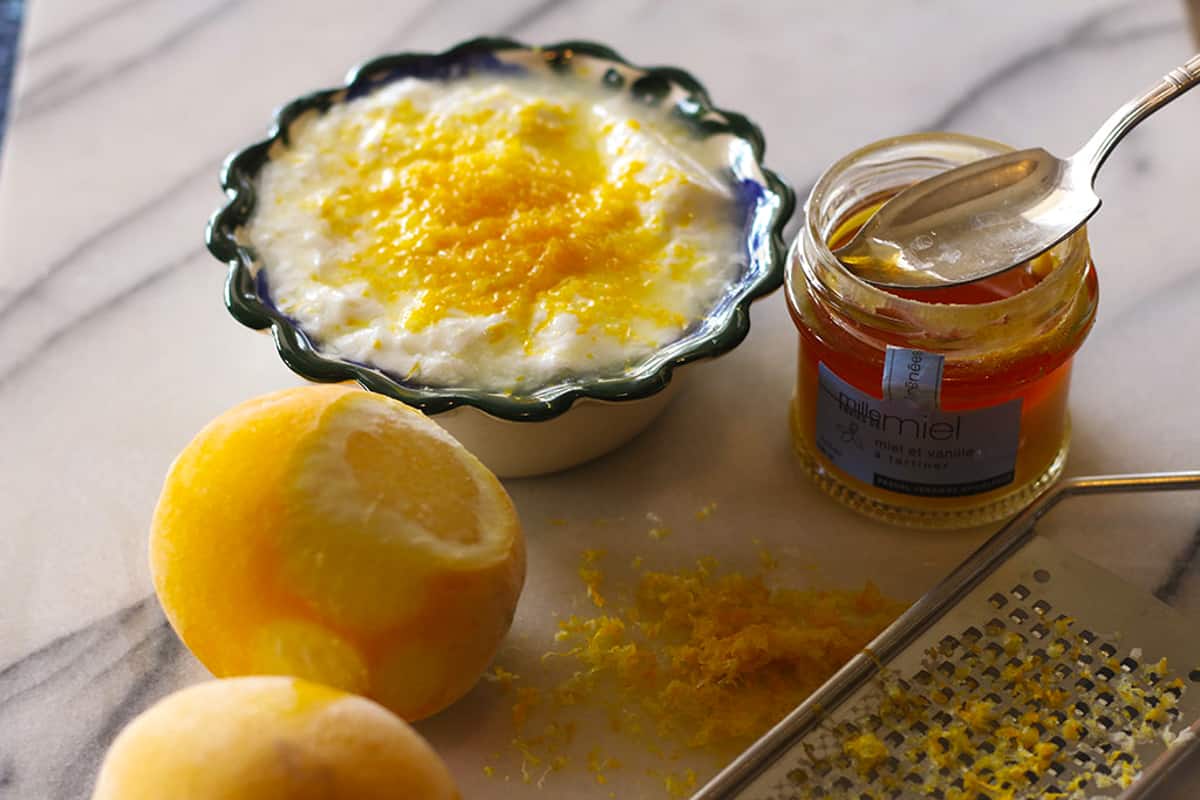 Kefir or Yogurt with Frozen Lemon
Frozen Lemon is a new thing I am adding to my kefir smoothies, yogurt, and anything else I can find to add it to. It is super yummy and you can grate all the parts of lemon into your yogurt or kefir and, wow, does it taste good!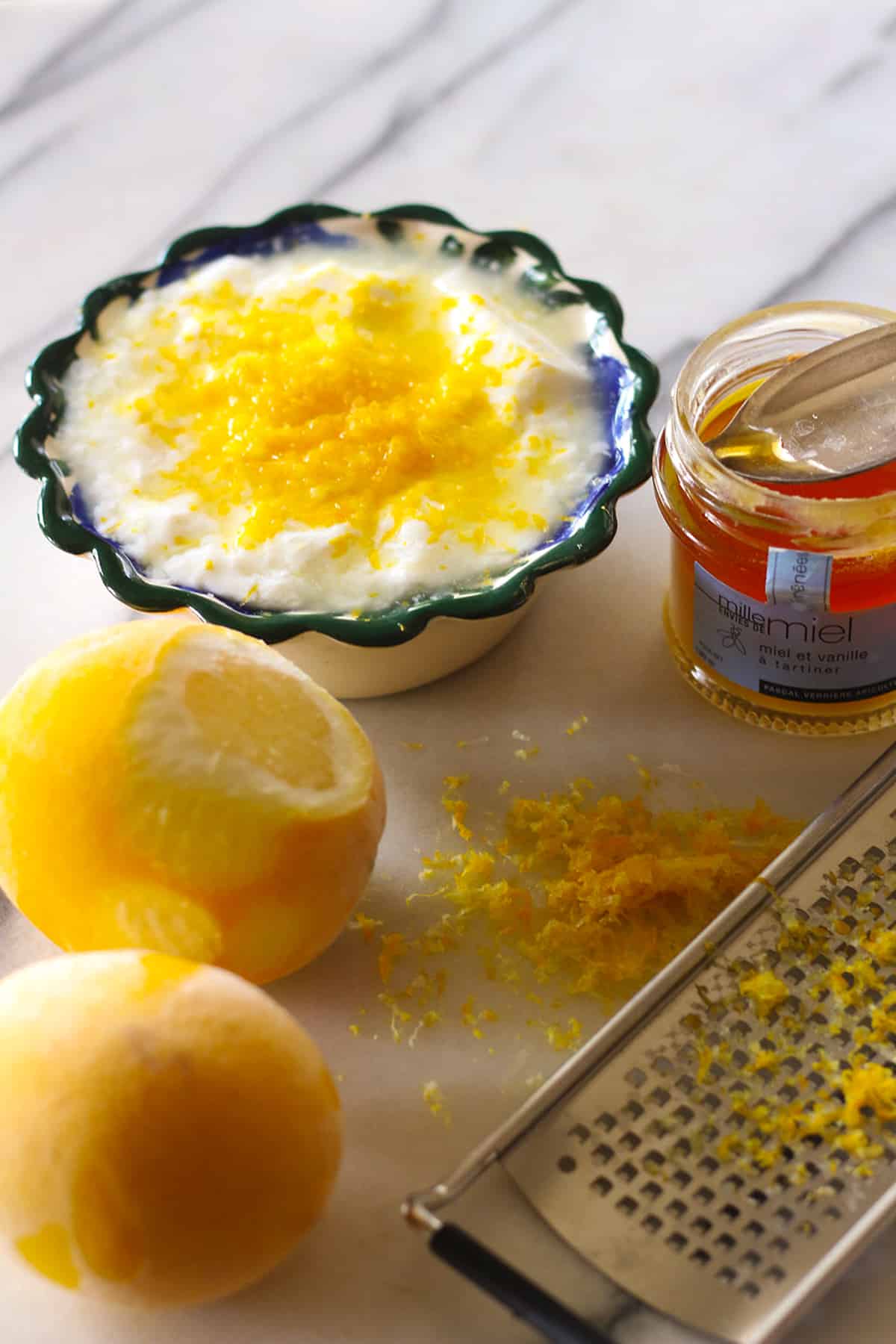 Ingredients
1

lemon

–

Frozen. (Place in your freezer for at least 3 to 4 hours ahead of time)

1

cup

kefir –

yogurt, or kefir cheese.
Every ingredient with a link was selected by me to make it easier for you. I may receive a small affiliate commission if you buy something through my links. Thank you! ❤️
Instructions
With a small micro-plane grater or zester, zest your frozen lemon into your smoothie, yogurt, or a bowl of kefir cheese. Add as much or as little as you like. The flavor goes a long way.

It's delicious drizzled with honey or monkfruit if you want a sugar-free option.