Mexican Carrots and Fermented Fiesta Dip
by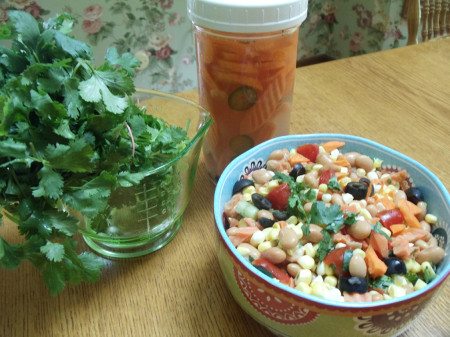 I grew up in Laurel, Maryland, which is twenty one miles from Washington, D.C. My dad loved all kinds of foods, so growing up, we always had food adventures. On Sunday nights we went to a crab shack in Baltimore, Maryland, where we got crab cakes on club crackers with a pickle on top. On special occasions, we went to Flagship restaurant in Washington, D.C., where they had seafood that would knock your socks off, and oh, the rum buns . . .
My dad's favorite was Mexican food. He grew up in Albuquerque, New Mexico, and he just couldn't get enough of hot, spicy food. He would eat it until the extra hot spices and jalapenos would make him cry. There weren't very many Mexican restaurants in our town, but my dad found one, Tippy's Taco House, and he took us there often. Tippy's Taco House is one of those childhood memories that I will always cherish because it reminds me of my dad. It wasn't my mom's favorite, so he took us, "his girls," there. They are still in business 40 years later as Toucan Tacos, but the old customers still call it Tippy's.
Mexican food wasn't as popular when I was growing up as it is today. Trying new foods and having food adventures can be the sweetest memories for your family. Look what happened to me!
If you like hot and spicy food, you will love these Mexican Carrots. When jalapenos and carrots are fermented, they get nice and hot, but are really good. If you would like them to be milder, just add half of the amount of jalapeno to reduce the heat.
Warmly,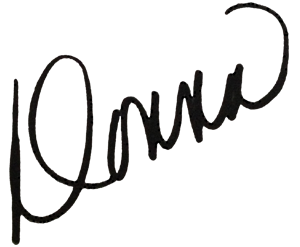 Ingredients
2

cups

carrots

peeled and sliced on the diagonal

1

small

jalapeno peppers

sliced
Instructions
If using the starter culture, place 1⁄2 cup of water in a glass measuring cup and add the culture and stir until dissolved. Let the mixture sit while you prepare the carrots — anywhere between 5 and 15 minutes. If using kefir whey, add it when the recipe calls for culture in step 4.

Peel the carrots and cut them on the diagonal in ½ " pieces.

Place the carrots, garlic, jalapeno, bay leaf, peppercorns, and salt in a 1-quart glass or ceramic container that can be securely sealed.

Add the culture and fill the container with filtered water, leaving 2 inches of headspace to let the carrots bubble and expand as they ferment.

Seal the container and let it sit on your kitchen counter, out of direct sunlight, for 3 days.

Check the carrots every day to make sure they are fully submerged in the water. If they have risen above the water, simply push them down so they are fully covered by the water. If any white Kahm yeast formed because the carrots rose above the water, do not worry. Remember, this isn't harmful. Just scoop out the moldy carrots and push the rest back under the water.

After 3 days, place the carrots in the refrigerator.