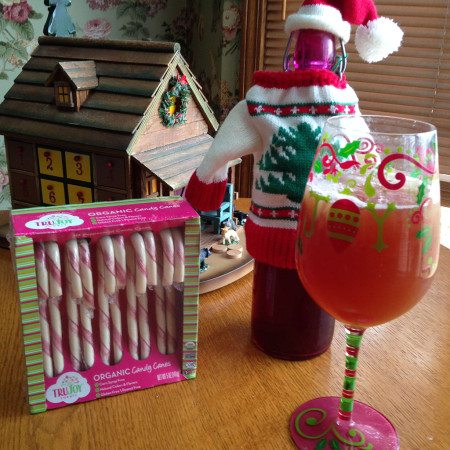 Christmas at our house is a huge celebration. My daughter, Maci, has been labeled "Christmas Maci" because she wants to celebrate it in July, so it was no surprise when she came up with this recipe for "Candy Cane Kombucha." It is delicious, festive, and full of peppermint. I love it, and so will you. Let me tell you a little bit about my Maci and kombucha. She has a love affair with the drink and actually makes it for me and sells it to her friends.
She came up with the recipe for Coffee Kombucha. I posted a blog about it and then I noticed that people were posting new blogs of coffee kombucha all over the internet. The Margarita Kombucha in my new book is another creation (which I adore) that she created. She saves all her scobys and has gazillions of them. She comes up with crazy things to do with these scobys that make me laugh and also scares me.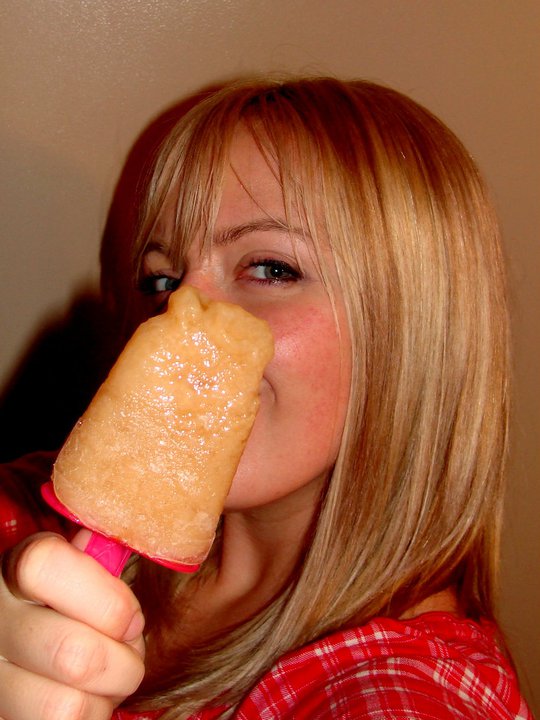 In the summertime, she told me about her new popsicles which she blended with scobys and fruit. Then there was the time she used a kombucha scoby as a band-aid to heal a cut that was actually quite effective. When scobys dry, they become like leather plus they have probiotics in them, so I thought this was a pretty good idea. Her most outlandish creation was the time she took coconut oil and scobys and made it into a pie crust . . . and frankly, that one scared me. She is a second generation fermenter and I am anything but normal, so the apple doesn't fall too far from the tree.
When you try my Maci's "Candy Cane Kombucha" you will want to buy some organic candy canes at the health food store. They don't have the harmful red dyes in them. If you drink kombucha at Christmas time, it will help to keep you healthy and you will find yourself less tempted by all those treats because kombucha fills you up and keeps you satisfied. Don't forget about all those extra B vitamins in kombucha, they make you feel so good!
I

will honor Christmas in my heart, and try to keep it all the year. ~Charles Dickens




Instructions
Place 16 ounces of kombucha in your thick glass bottles.

Seal the bottles and let these ferment for 3 days to 2 weeks. Check them often and release the pressure. When they are bubbly they are done. The fermentation time will depend on how sweet your kombucha was to start with and the temperature in your house.

Place in the refrigerator when done fermenting.
Recipe Notes
Make sure to use bottles that are for brewing. If you are using glass bottles, you must beware because there may be flaws in the glass or the yeast might just go crazy and blow up your glass bottle!
You can use old GT Synergy bottles, but my favorite bottles are clamp-down bottles by Grolsch. You can also find bottles at home brew stores. The clamp-down lids are safer and are thick glass for brewing.