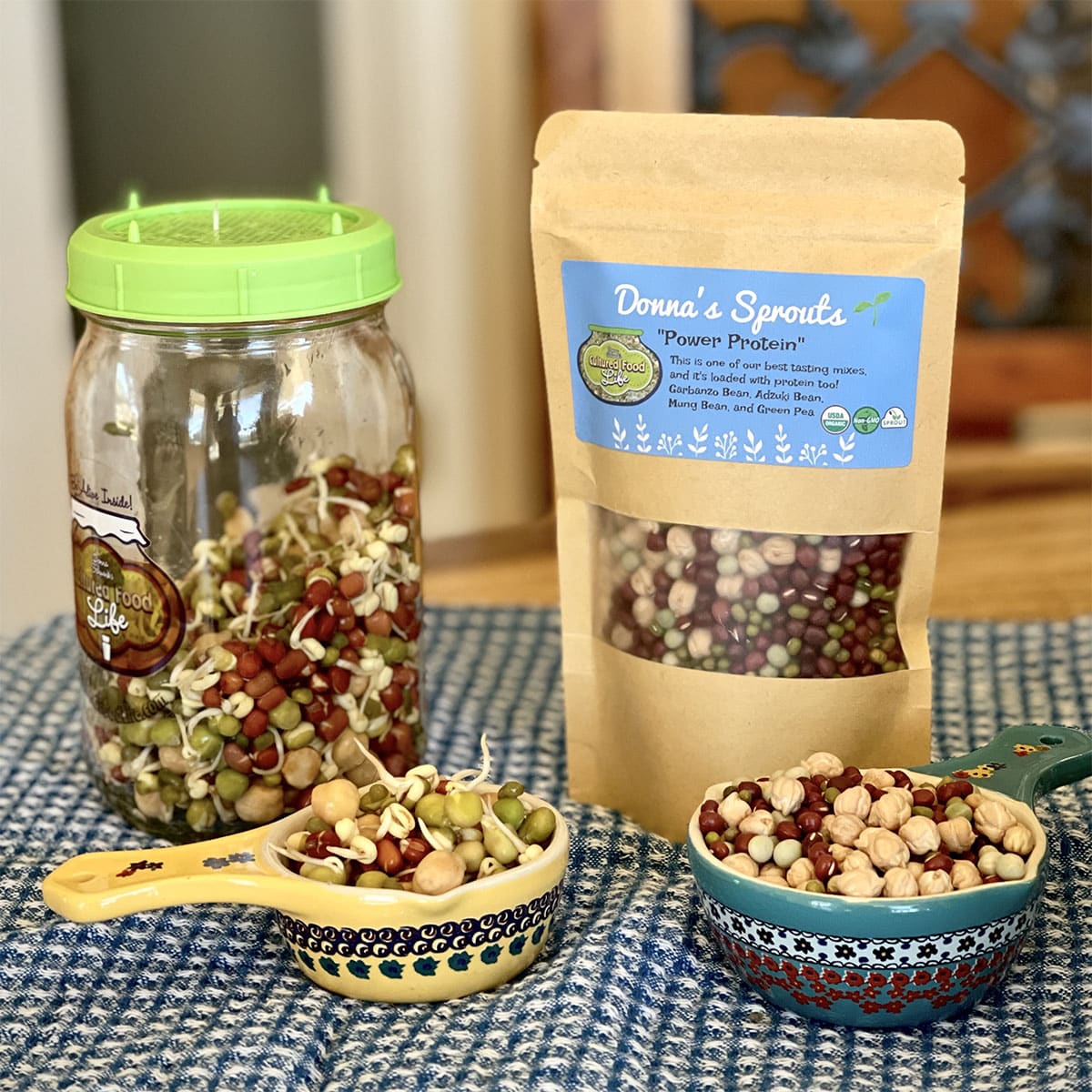 Donna's Sprouts – Power Protein (Green Peas, Adzuki Beans, Garbanzo Beans, and Mung Beans)
This bean seed mix is made with Green Peas, Adzuki, Garbanzo, and Mung Bean sprouts. Since these beans are consumed sprouted, it's important to note that sprouting changes their nutritional composition. Sprouted beans contain fewer calories and more free amino acids and antioxidants than unsprouted ones. Mung beans contain many healthy antioxidants including phenolic acids, flavonoids, caffeic acid, cinnamic acid, and more. Sprouts are superfoods! it only takes a few minutes a day and you'll have crisp refreshing sprouts that are loaded with nutrients. They can be grown easily and quickly in any climate and don't rely on soil or sun. They require only a few resources and create no waste. Plus they have tremendous health benefits and don't require cooking. These beans are ready in only 2-4 days!
Get the Power Protein Seeds
Check out the many benefits of sprouts in this article.
7 Reasons You Need To Sprout Greens In a Jar
Every ingredient with a link was selected by me to make it easier for you. I may receive a small affiliate commission if you buy something through my links. Thank you! ❤️