Cultured Veggies ~ Saving Lives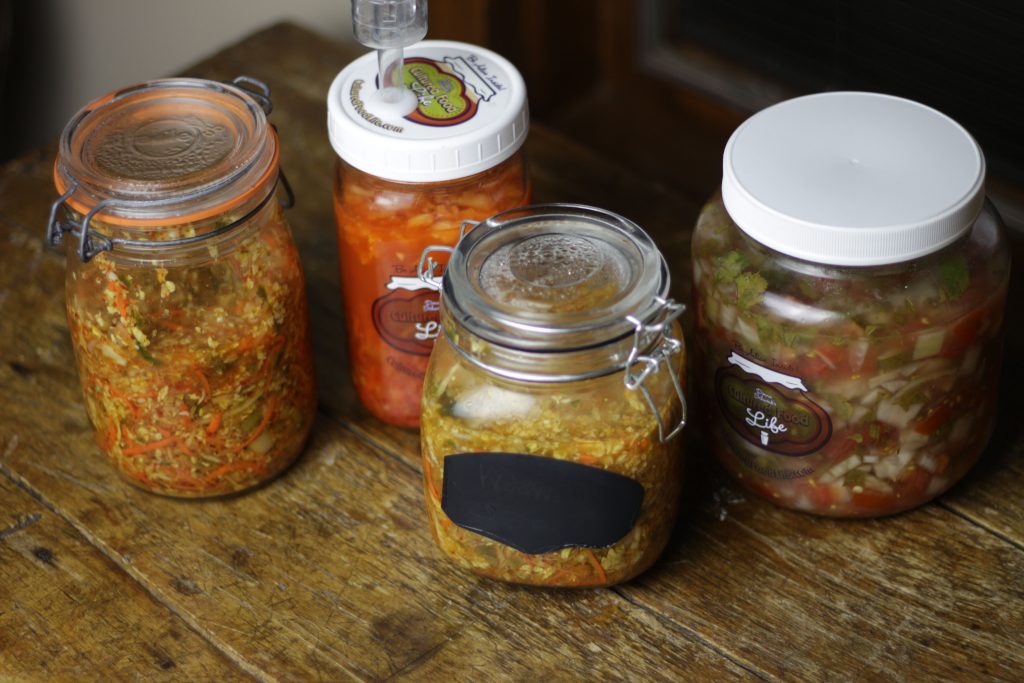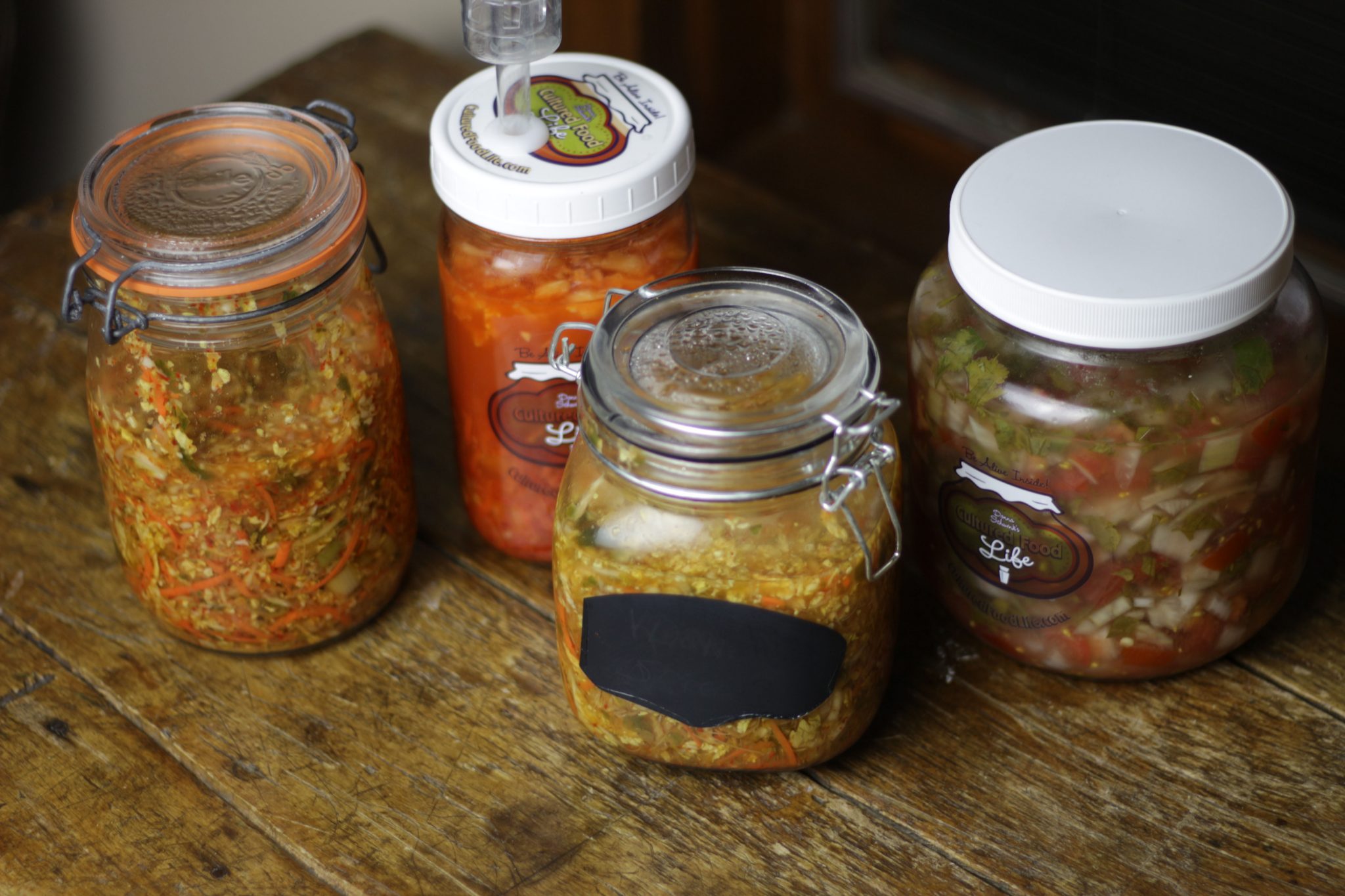 Forget everything you think you know about vegetables and let me tell you what happens when you culture them. Grow your own probiotics in a jar of vegetables, and you'll be shocked and amazed at all they can do. I feel like I've been standing on the top of a mountain singing the praises of cultured vegetables for fifteen years and some have listened and others not, but I knew one day there would be a tipping point and that day is almost here. My life was dramatically changed from a jar of cultured vegetables that was teeming with billions of probiotics. It continues to amaze me and fill me with wonder but the help it provides can far surpass the things I have seen in myself and countless others. My everyday life is made better by eating a spoonful of these amazing vegetables. We keep a jar in our fridge at all times . . . okay, like at least six or more jars to be truthful. I like variety, what can I say? They will last for months on end.
I've seen them help myself and countless people with stomach distress, be it food poisoning or a virus or stomach rumbles. I've used it on my whole family for years and years. Nothing works as fast or better than a spoonful of juice or the veggies. It will make you a believer if you just try it the next time you have stomach distress of any kind. But that's not all it can do.
Powerful Lactobacillus Plantarum
Cultured vegetables are getting more and more recognition for all they can do. They've been busy saving thousands of lives and keeping whole countries free of deadly disease. Find out how these powerful vegetables can help you too!
Are you on the list?
Sign up today and I'll send you my free Getting Started Guide!
Each week I'll send you updates, tips, recipes, and more! You might even be a winner of my weekly giveaway! (starter cultures, memberships, and more!)
Come be a part of my cultured food family!