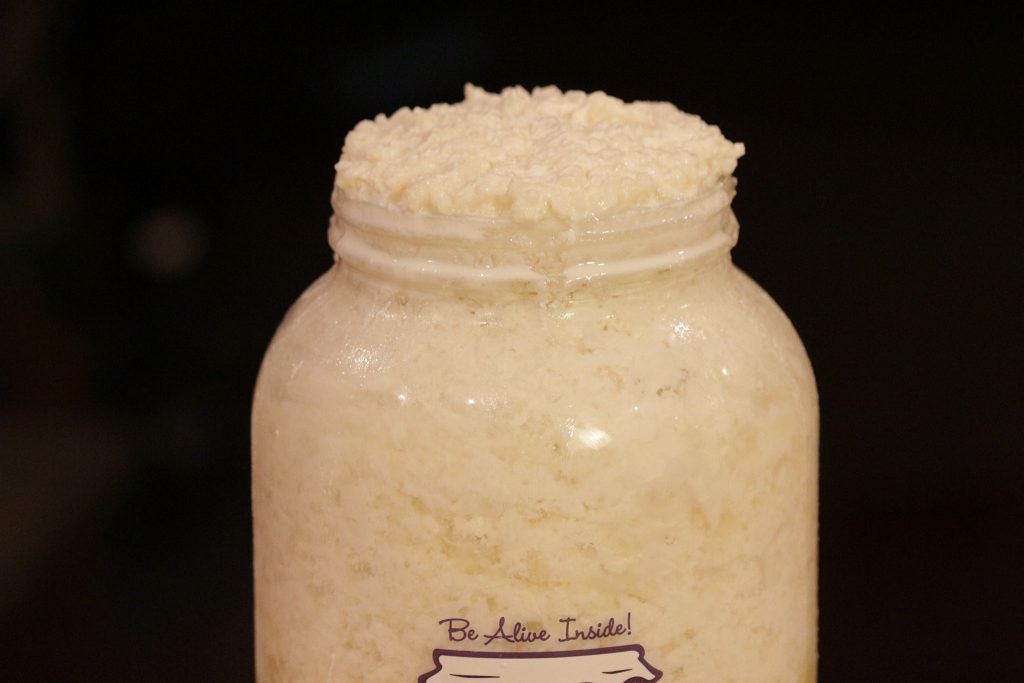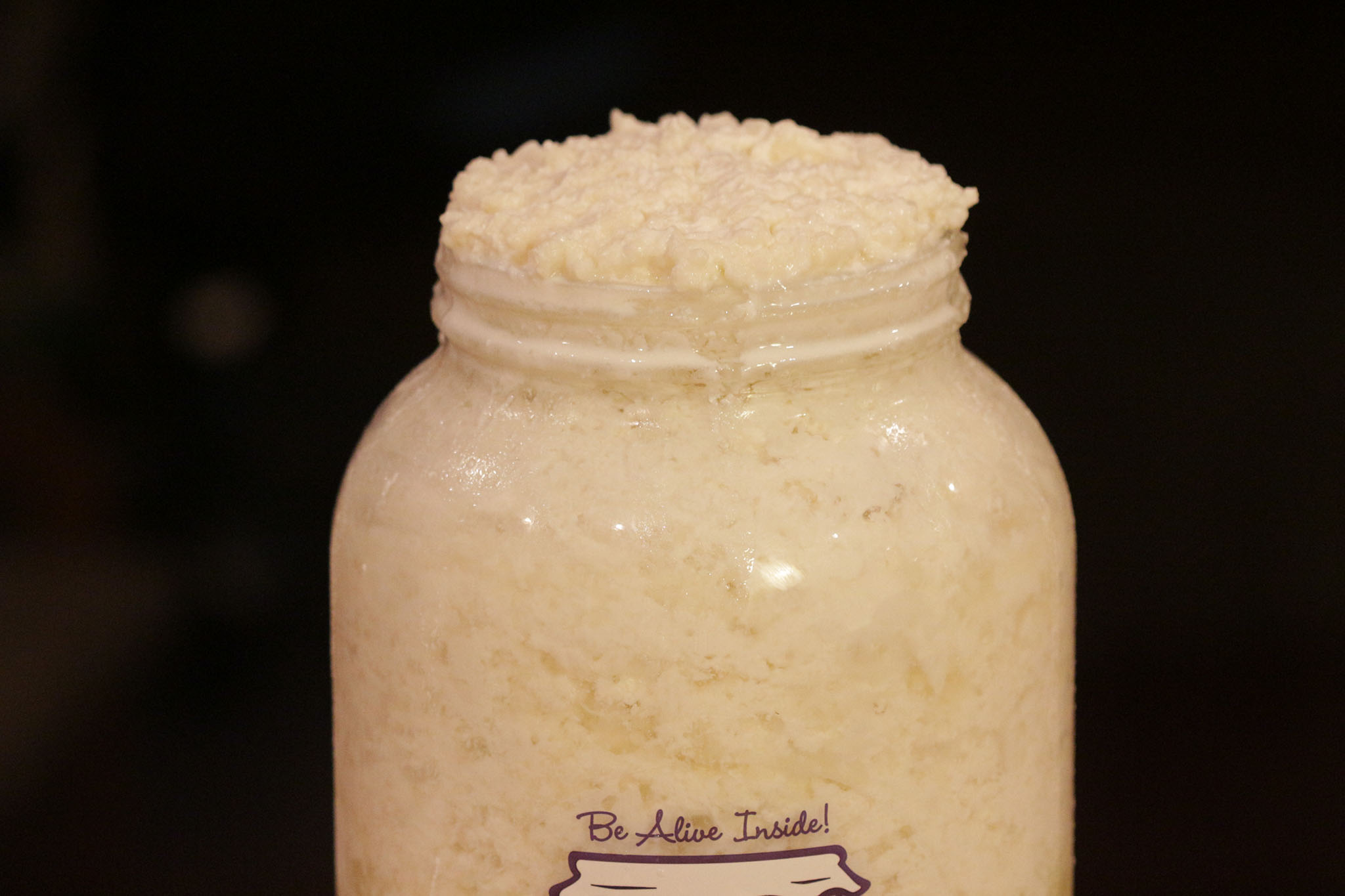 We make a lot of kefir. We drink it every day along with making kefir cheese and kefir sodas, so we make it daily. As usual, my husband and kids were helping me make kefir on April 1st, 2014. As I poured out the jugs into the strainer, no kefir grains appeared. I got a sick feeling in my stomach and panic started to wash over me as I went through every jug I had looking for kefir grains, but no grains anywhere. Then I saw my husband snickering in the corner and I saw the words APRIL FOOLS come out of his mouth. He had hidden the grains in other jugs where I couldn't find them. May God Have Mercy on His Soul.
Kefir has been one of the most important things in my life. Before kefir, I felt like I wasn't living anymore, only existing and kefir changed all of that. Not only did it make me feel better than I had ever felt in my life, but it opened doors and showed me gifts and talents I had that lay dormant. I felt too bad to do anything extraordinary, I was just existing, never knowing that a whole new life was waiting for me where wellness was the order of the day. Discovering my trillion microbes was a game changer, and feeding and caring for my invisible helpers has been an exciting journey. I have more recipes for kefir on my site than anything else because I do love it so much.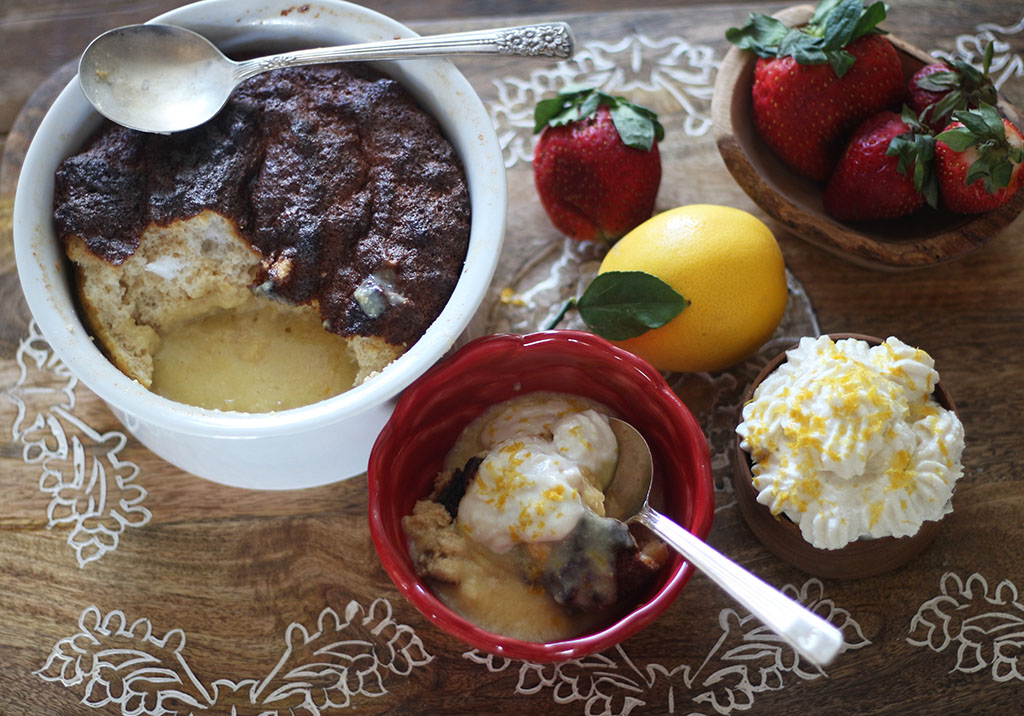 I have one recipe I make constantly and wanted to give it to you. It's one of my favorites and it is very simple to make. It has the texture of Greek yogurt with a lemony flavor and it's so simple to make. I've created a new Spring cultured recipe book for my Biotic pro members and this recipe is included in it as well.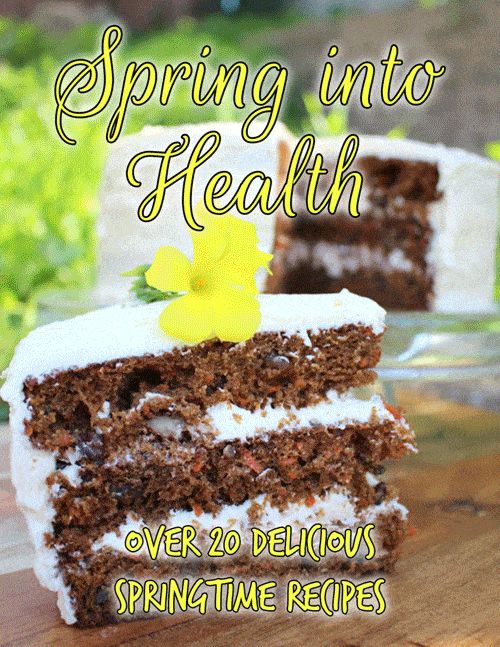 Each month I have a new recipe book for my members along with the courses, lessons, health topics, live chat, menu planners, videos and more on my site. These recipes are extensions of the way I live my life and I'm constantly making new ones.
Here is my new Spring Into Health ebook for members to download and one of the recipes for everybody to enjoy. We add new eBooks monthly because we make so many recipes and because we want to find new ways to help our bodies enjoy the foods that keep us healthy.
If you would like to become a member and get the Ebook as well as other benefits, you can find that info here: Become a Biotic Pro
Members - get the eBook here:
These are my other eBooks that hopefully you were able to get this past year:
I also have tons of free recipes on my site for everybody. You just need to get started and I have what you need. Sometimes we need help to feel good, and your trillion unseen helpers just need a little tender loving care.
"Healing is a matter of time, but it is sometimes a matter of opportunity."

Hippocrates
Are you on the list?
Sign up today and I'll send you my free Getting Started Guide!
Each week I'll send you updates, tips, recipes, and more! You might even be a winner of my weekly giveaway! (starter cultures, memberships, and more!)
Come be a part of my cultured food family!