This is a wonderful smoothie that can be made into kefir ice cream
This is probably one of the things I make at least once a week. I love it, and so does my family. Kids will never know that this has spinach in it. I have disguised this by saying," this is a shamrock shake or Popeye's shake", and they are so distracted by this that they forget that it is green, and just think that it is cool. I top this ice cream with some of the new fruity flavored olive oils on the market today. My favorite is the blood orange flavor and the lemon-flavored one. Just a drizzle across the top and it really gives this ice cream such a WOW factor when you eat it. Like a syrup topping only no sugar. You can just leave this as a smoothie and not make it into ice cream and this is delicious too.
I made this for the kefir classes that I teach, and it always surprises people how easy it can be to put healthy foods like kefir and spinach in your diet.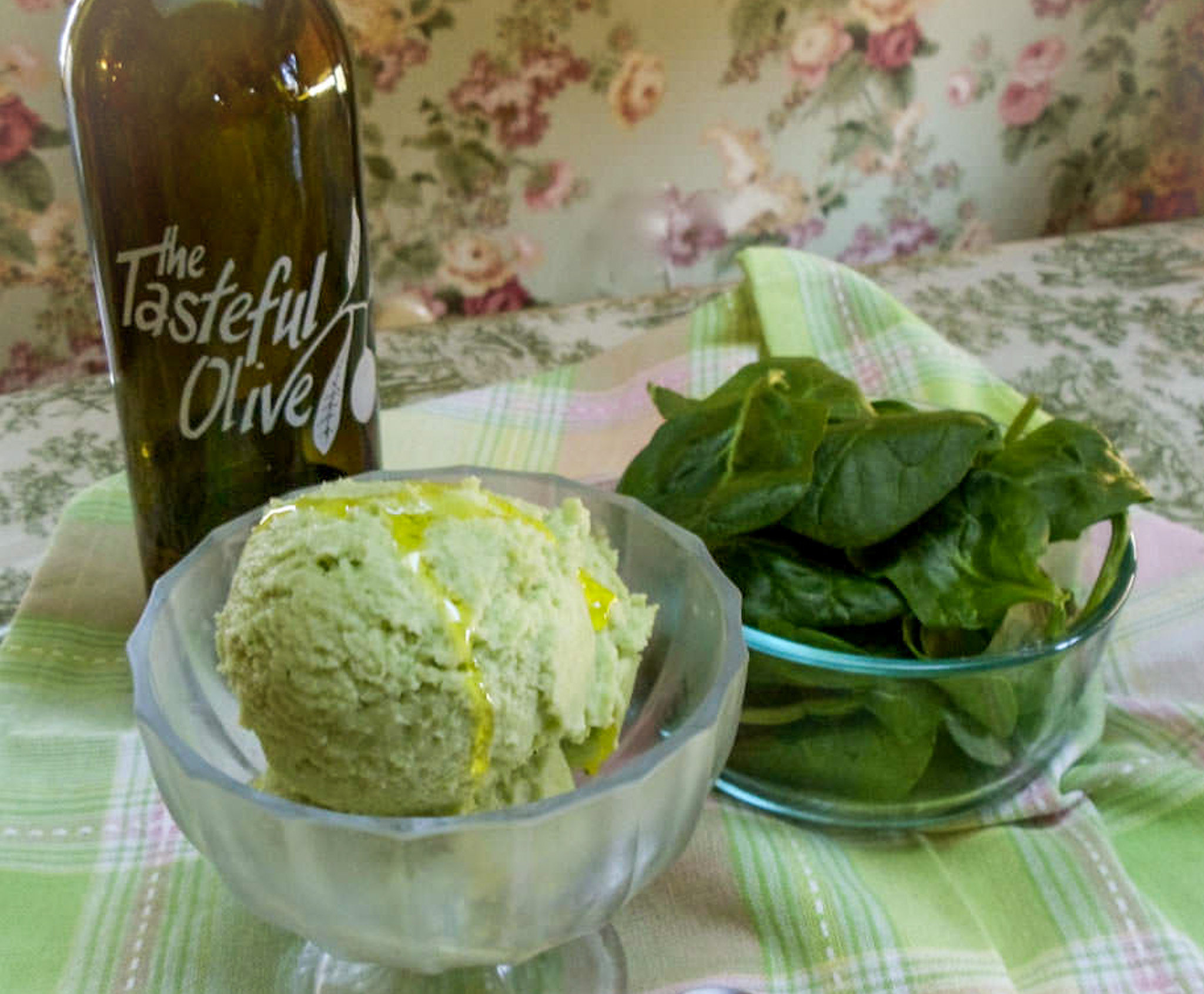 Popeye and Olive Oyl Kefir Ice Cream
Spinach is a superfood and one of my favorite foods to add for some extra health benefits. With nutrients that include folate, vitamin C, niacin, riboflavin, and potassium spinach is an incredible food that doesn't change the flavor of the food you add it to. One of my favorite cartoons growing up was Popeye the Sailor and he always ate spinach for extra strength. I suggest you do the same! I love this ice cream topped with flavored olive oil. It's delicious just try it.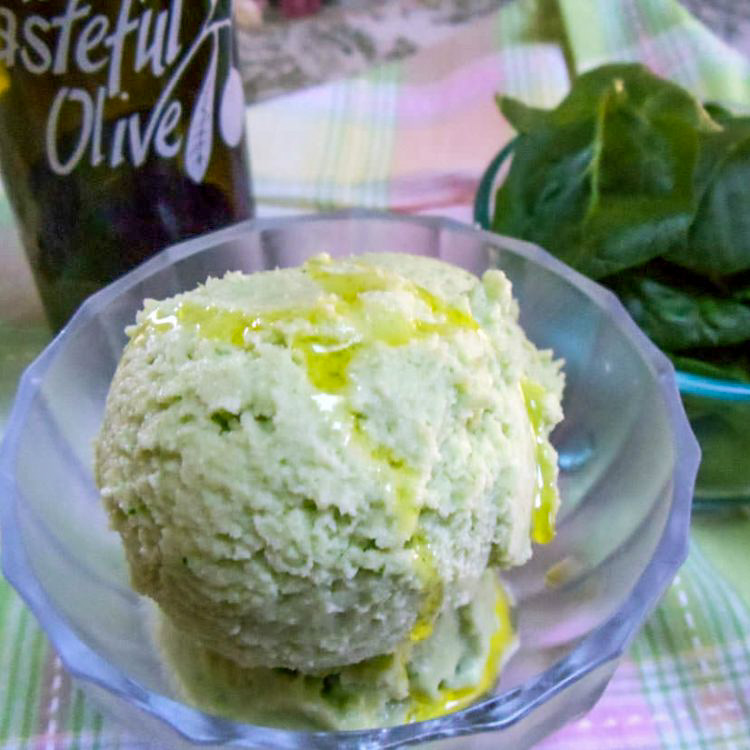 Every ingredient with a link was selected by me to make it easier for you. I may receive a small affiliate commission if you buy something through my links. Thank you! ❤️
Instructions
Mix all ingredients in a blender till well combined. Place in ice cream freezer and freeze according to manufacturer's instructions.

Once done drizzle with lemon or orange flavored olive oil

Check out different ways to have kefir ice cream!
Are you on the list?
Sign up today and I'll send you my free Getting Started Guide!
Each week I'll send you updates, tips, recipes, and more! You might even be a winner of my weekly giveaway! (starter cultures, memberships, and more!)
Come be a part of my cultured food family!