20 Smart Ways To Use Your Kombucha SCOBYs!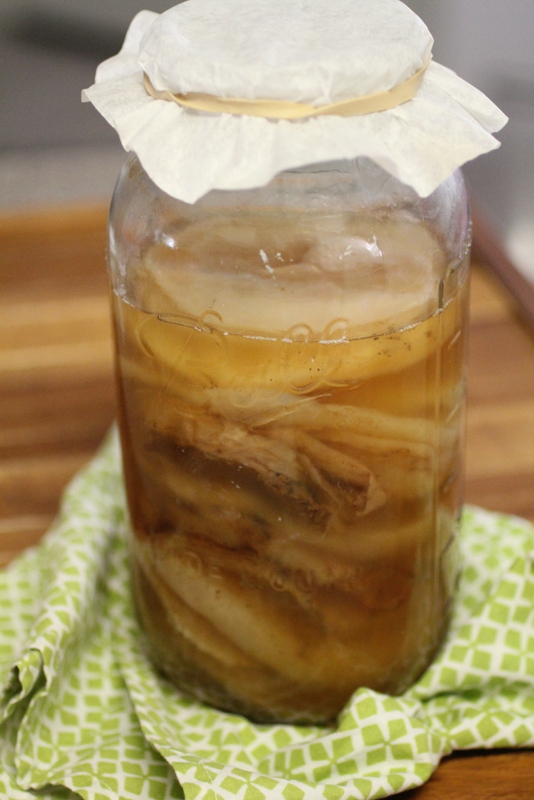 So, you all keep asking . . . What do I do with all these SCOBYs?! If you are anything like me, you have a pile of SCOBYs in a massive SCOBY hotel just waiting . . . It feels somehow wrong to throw them away when you have taken care of them and watched them grow! Did you know you can eat your SCOBYs and they're actually good for you
Special bacteria and yeasts which reside in the SCOBY and kombucha liquid are the same ones that give kombucha its probiotics and health benefits. It is thought that the SCOBY is the more concentrated source of the probiotic bacteria and it has a lot of insoluble fiber. Insoluble fiber helps by moving debris and excess food through the bowels. Thus it helps maintain a healthy gut and can help in avoiding diseases such as diverticulitis and IBS.
Kombucha is packed with glucosamine which helps prevent joint damage by supporting the preservation of collagen. It does this by increasing hyaluronic acid which is important for the lubrication of your joints. When joints are better able to move, the collagen isn't worn down as much. Kombucha is a very healing drink for many different parts of the body. There are a lot of good reasons to eat the SCOBY culture. They are made of cellulose (long strands of linked glucose) which is insoluble fiber.
Here are some of the benefits of eating Kombucha SCOBYs:
Contains no or low calories
Absorbs water, making it easier to pass stools
Aids in waste removal, including metabolic waste normally excreted in bile
Has lots of insoluble fiber which is severely lacking in most Western diets
Lowers cholesterol levels by absorbing excess cholesterol from the bloodstream
Slows the absorption of sugar and helps normalize blood sugar levels
Pretty impressive, right? One of the things I love about using SCOBYs is how they add a gelatin-like consistency to many recipes and very little taste. My daughter Maci has come up with many of these recipes and I had to be coaxed to try some of them. She came to visit me, made all of her new recipes for me in one day. I loved them and was super impressed. I absolutely love making the SCOBY slushies and it reminds me of the many Slurpees I used to consume as a kid, but way, way better for you! Now, you don't have to eat them. You can use them in other ways, too, and here I have a multitude of ways to use those extra SCOBYs!

First — Make a SCOBY Purée!!
Eating a SCOBY by itself is not an easy thing. They're tough and almost impossible to eat by themselves so blending them in a blender is a must. Many of these recipes involve first making a SCOBY Purée. It makes your SCOBY the consistency needed for the recipes, plus you can make a lot and store it for when you need it! See how to make it below.