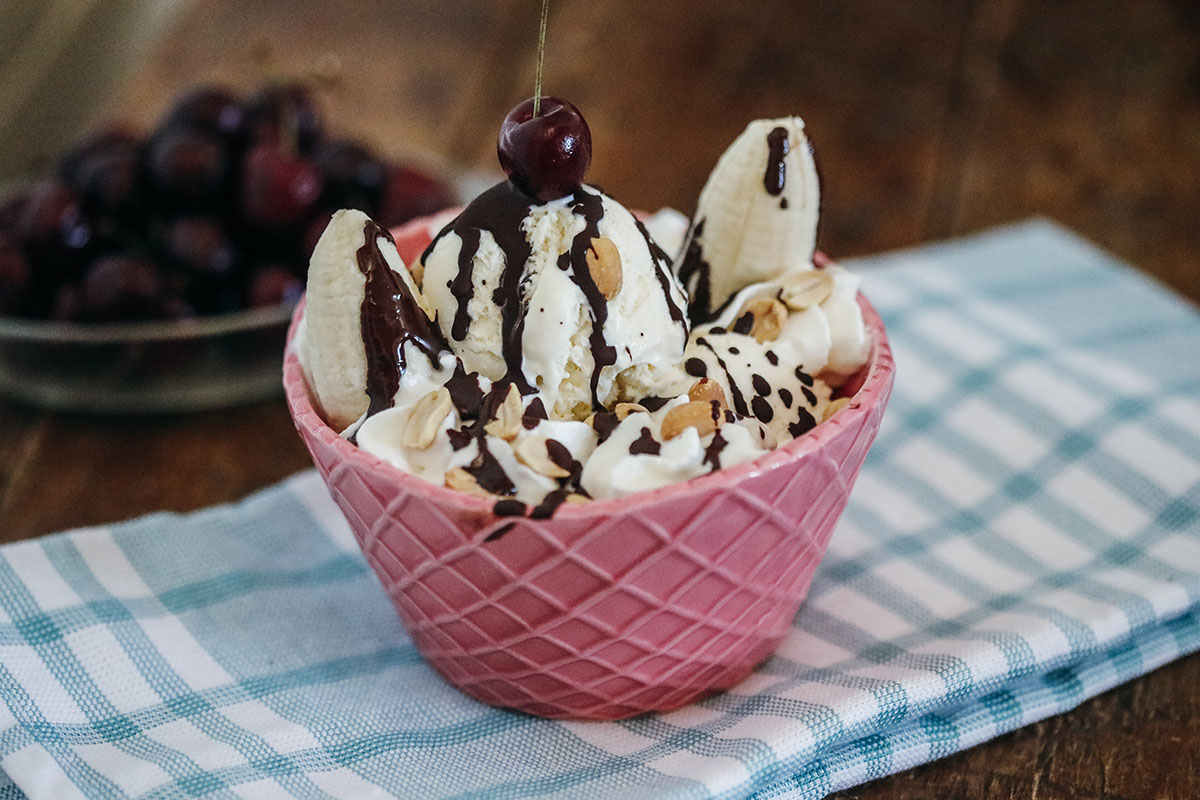 I am pretty sure that owning a frozen ice cream machine has solved 90% of all my problems.
I'm always looking for ways to enjoy my kefir, and kefir ice cream can be enjoyed anytime - even for breakfast!
If you don't have an ice cream maker that sits on the counter, you may want to consider owning one as they are a great investment. Your ice cream will be frozen in thirty to fifty minutes. You can pick them up just about anywhere now. All you do is put all the ingredients in a blender, blend, then pour the contents into the ice cream maker. Since I make a lot of kefir ice cream, I indulged in an ice cream maker with a compressor, and now I never have to freeze a bowl. I can just place it in this fancy freezer, turn it on, and have ice cream in thirty to forty minutes.
Does freezing kill the probiotics in kefir?
The freezing process does not kill any significant amount of the good bacteria in kefir ice cream. Freezing kefir puts the microbes into a dormant state, but when eaten and returned to a warm temperature within the body, they become active again.
Make your own probiotic desserts
My recipes tend to be very simple because I don't have any more time than the rest of you. You can make your own probiotic desserts that you know will be a healthy treat and will contain no artificial ingredients. Your kids will thank you and they'll beg you to make them more often. My Holli got up one morning and said, "Mom, I think I really need some of that kefir ice cream because you know it's good for me." You know you have hit the jackpot when your kids want your probiotic foods because they're healthy for them and taste so good. They will remember this for a lifetime.
Kefir ice cream has more probiotics than frozen yogurt
When we were on vacation a few years ago, my older kids found a frozen yogurt store and wanted to stop for a treat. We walked in, and a sign on the wall said, "Seven Live Active Cultures." My kids looked at each other and said, "Whatever. Kefir has up to 56 active cultures." It made me so proud that they knew that, even though I have drilled it into their brains for the past two decades.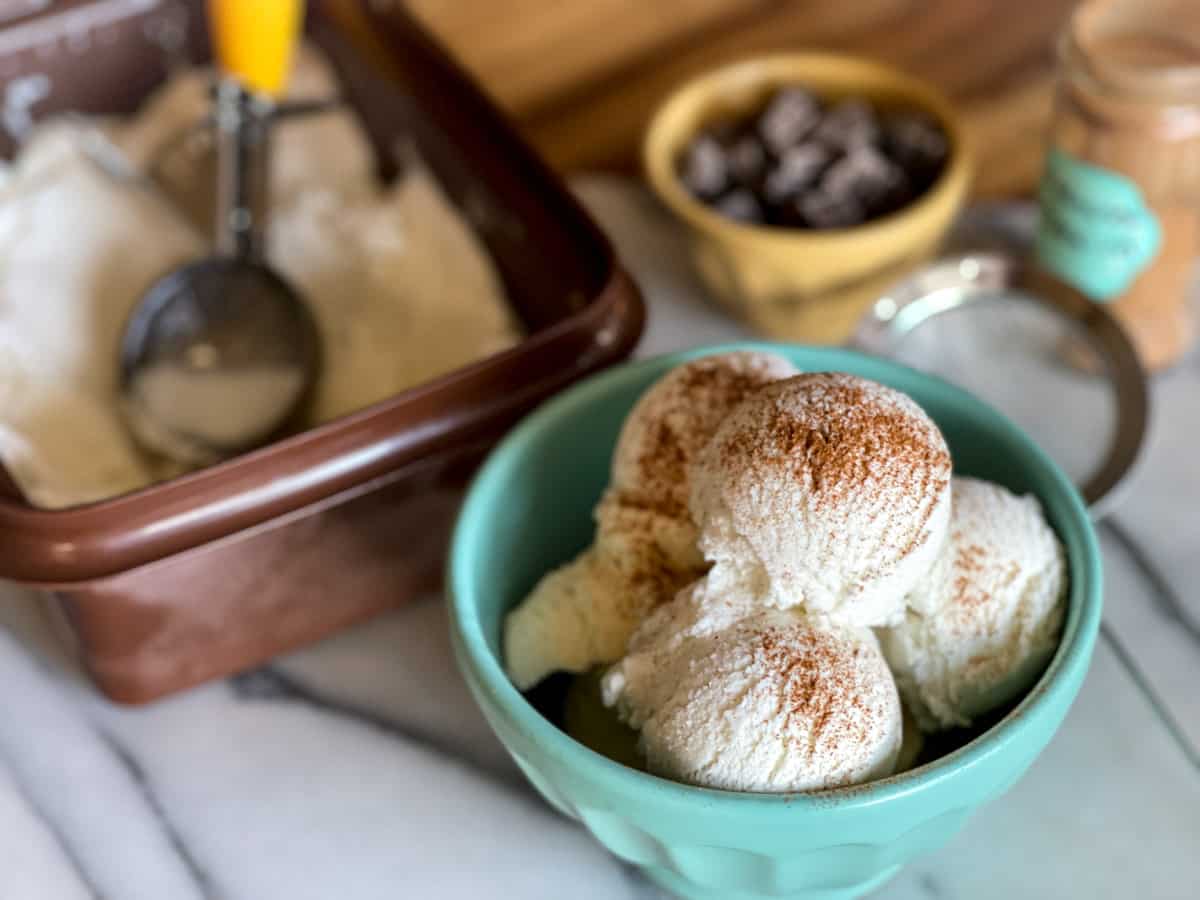 Cultured foods are some of the healthiest foods to consume. Kefir is what I call fast food because I can throw it in a blender and make a smoothie, or I can make it into ice cream. I have to admit I have been having a lot of kefir ice cream these days. It's easy to make and really filling, and it makes me feel like I just had a treat. I usually have a bowl of kefir ice cream for lunch with a cup of chai tea. It is a ritual that I enjoy on many days of the week. It only takes about five minutes to make a smoothie and thirty to forty minutes to freeze the ice cream, and then I save the leftovers for the next day.  I have a lot of kefir ice cream recipes below for you to check out. I think it's a fun way to have kefir, especially when you need a treat!
If what you eat is healthy, you will be too!
Check out this month's Summer eBook for Biotic Pro Members to get the recipe for 🍊 Orange Kefir Sherbet. 🍊
This is a wonderful soft orange kefir sherbet that doesn't freeze hard as a rock as other homemade ice creams do. It stays soft and scoopable and it has only four ingredients. You get a lot of probiotics along with yummy prebiotics from the orange juice and honey. Sherbet is different from sorbet or ice cream. A little milk, gelatin, or even kefir is added to a fruit juice mixture. The end result is a frozen dessert that's richer and creamier in texture than sorbet but still lighter than ice cream. It's a yummy combination.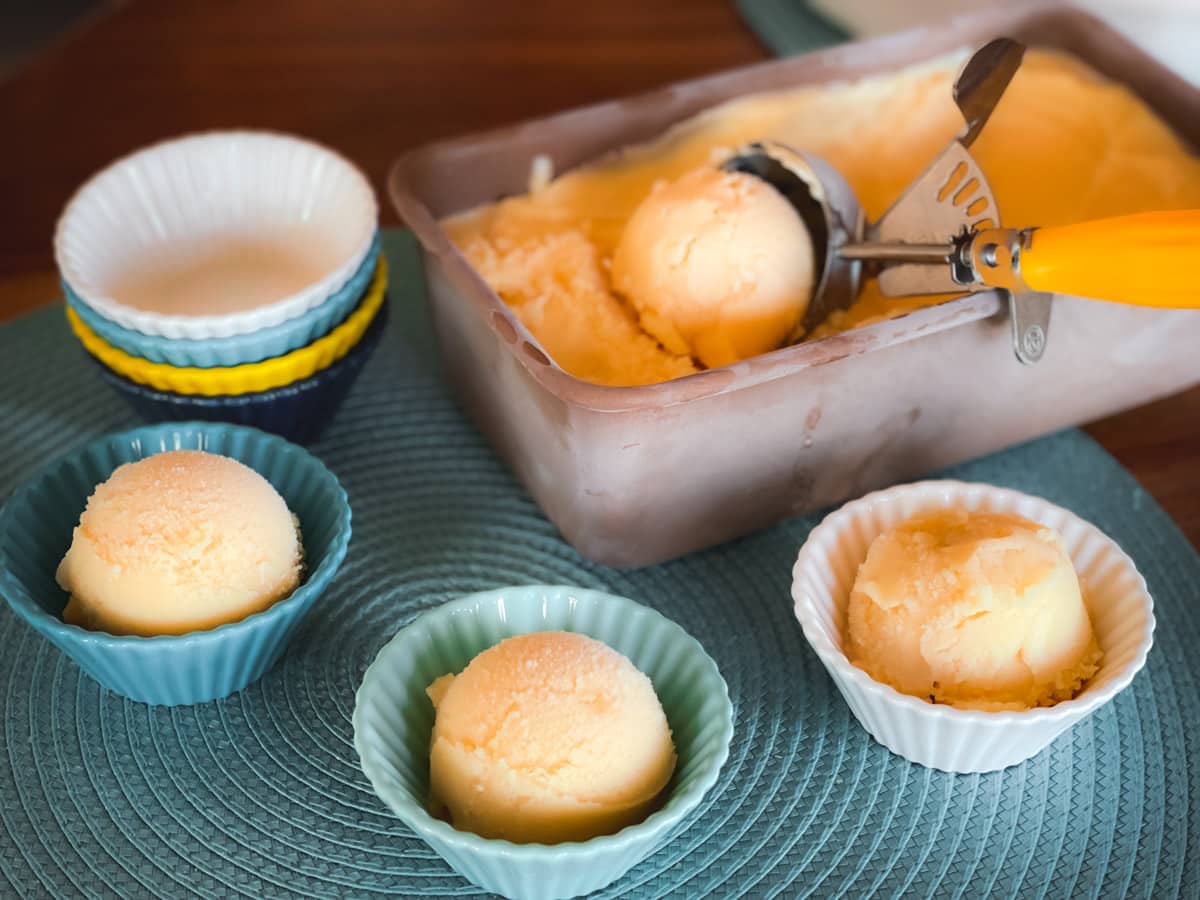 Are you on the list?
Sign up today and I'll send you my free Getting Started Guide!
Each week I'll send you updates, tips, recipes, and more! You might even be a winner of my weekly giveaway! (starter cultures, memberships, and more!)
Come be a part of my cultured food family!