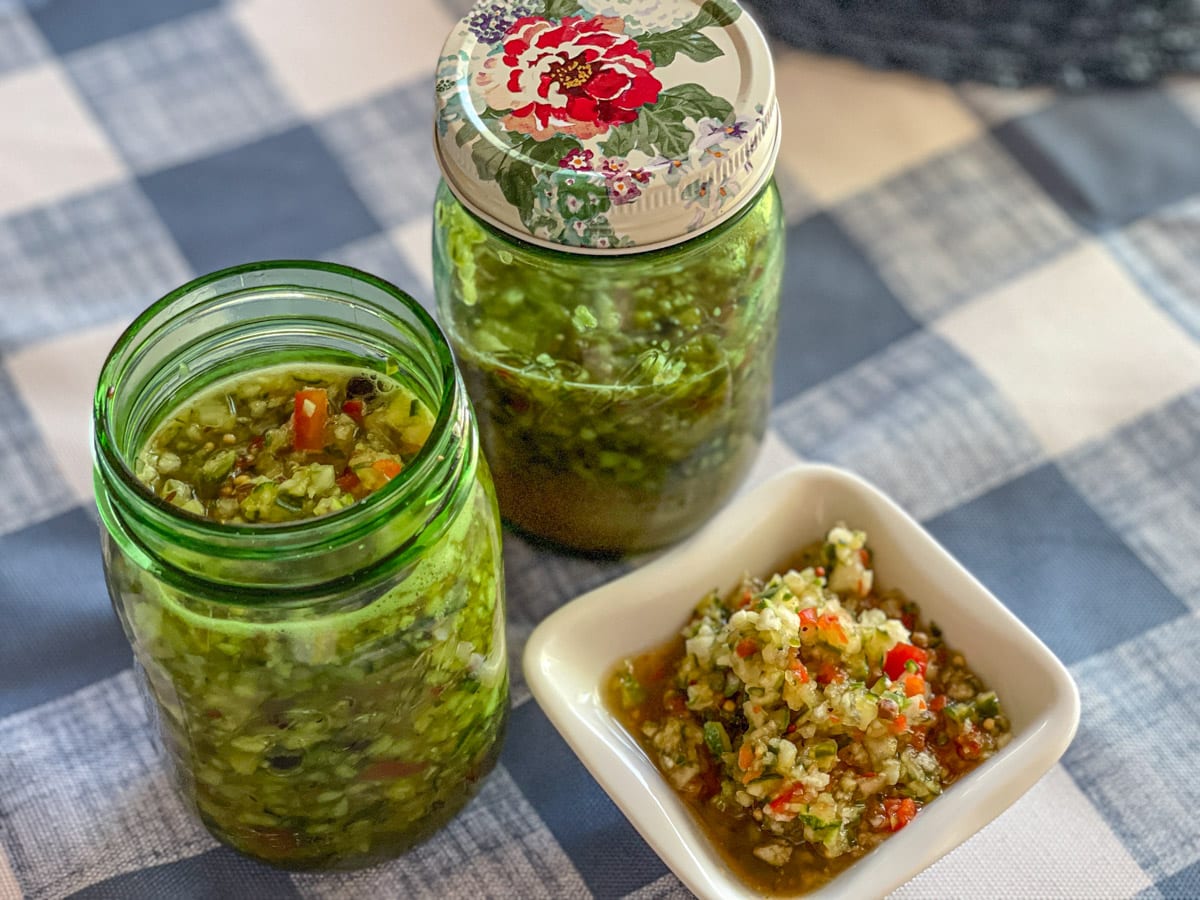 I think everyone should ferment, and not can, their vegetables. No big boiling pots of water heating up the kitchen. Just a little chopping and patience and you have one of my favorite foods - fermented pickles!! Pickles that are loaded with vitamin C and good bacteria that can change the world that lives inside of you. So my first cucumber recipe each year is a sweet fermented relish - Sweet Pickle Relish. I just love pickles!
I love to mince my relish and add it to some of my favorite summer dishes. I have lots of sandwiches in the summertime when it gets hot and vegetables are abundant. Two of my very favorites are salmon sandwiches and chickpea sandwiches (mock tuna salad sandwich). Both of these are good in a salad too, but I love toasted sourdough bread with one of these options and I have it often. I get wild-caught salmon in cans (Sockeye Salmon is the best) to make this extra easy, and salmon is a rich source of omega-3 fatty acids. The omega-3 and omega-6 fatty acids combined with potassium greatly contribute to heart health as they reduce artery inflammation, lower cholesterol levels, and maintain blood pressure levels. I try and have omega 3s at least once or twice a week and that's not hard because I love fish and grew up eating a lot of it. I will often make this for my husband since he loves it and it helps keep his joint pain and inflammation down. I also have a Thousand Island dressing that has a little relish in it and is a family favorite. Check out all these recipes below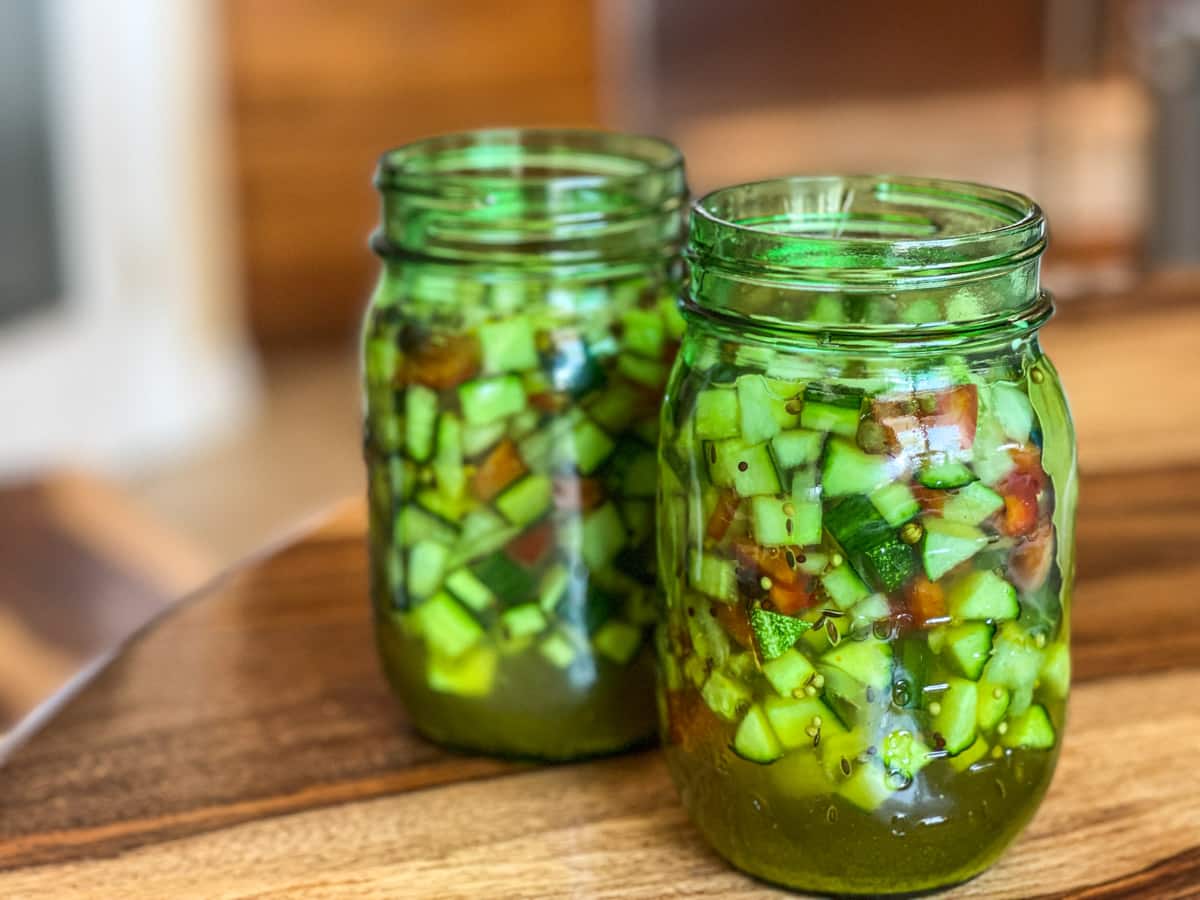 Below is my pickle relish recipe that uses honey to sweeten the pickles. You can make it chunky or finely ground, whichever is most appetizing to you.
Let me explain to you more about honey since it has antibacterial qualities and many people wonder how this affects fermentation. Honey has its own antibacterial qualities that keep a hive healthy and thriving. However, when you add honey to a liquid or food that increases the water content, you transform honey into a ready medium that supports the growth of beneficial bacteria. Honey has a prebiotic called oligosaccharides that can promote the growth of lactobacilli and bifidobacteria. This feeds the good bacteria and keeps your gut healthy, and acts like a prebiotic during fermentation.
Fermentation will reduce some of the sugars in the honey so if it's not sweet enough for you then you can always add more honey.
Are you on the list?
Sign up today and I'll send you my free Getting Started Guide!
Each week I'll send you updates, tips, recipes, and more! You might even be a winner of my weekly giveaway! (starter cultures, memberships, and more!)
Come be a part of my cultured food family!