Walnut Kefir & Chocolate Fig Pudding
by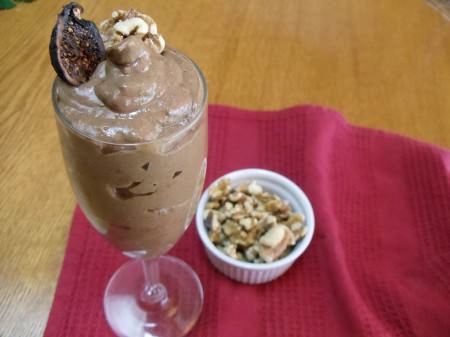 Have you tried making your own nut milks? Walnut milk is delicious and easy to make. I have been trying a lot of different recipe using different nut milks and I am really enjoying them. Kefir is easy and fun to make using nut milk, and is a great dairy free alternative to regular kefir.
I also made chocolate fig kefir pudding out of this walnut kefir. It's a great way to get kefir into your family. You can also substitute dates for the figs if you like them better. I am a fig girl myself.
My sister gave me some chocolate covered figs for Christmas, and I became addicted to the combination of chocolate and figs.
If you do decided to make kefir using nut milks, there are special considerations that you will have to take when making walnut or any dairy free kefir. Kefir grains will not survive in walnut milk long term. They grow and thrive by eating the lactose out of dairy milk, and since there is no lactose in walnut milk, the grains will need to be refreshed in regular milk once a week or more. Just leave them in a few cups of milk and let them eat the lactose out of the milk by making kefir. Then you can reuse them to make walnut kefir again. The more you do this the more your grains will grow and multiply. It's the lactose that keeps the bacteria alive and thriving.
Here are the recipes for Walnut Milk Kefir and Chocolate Fig Pudding:

When making non dairy kefir, you just need to be sure the non dairy milk has eight grams of carbohydrates to give the bacteria something to eat. It takes the sugars and makes it into probiotics for you. You don't get the sugar but instead lots of healthy probiotics. If it doesn't have eight grams of carbohydrates than you can add one teaspoon of date paste, or raw sugar, per quart. I have placed the recommended amounts for walnut milk in the recipe below.
~Donna
Ingredients
1

cup

Walnuts

soaked and drained
Instructions
Place water, walnuts and salt in a glass jar. You can cover it with a lid or leave uncovered.

Soak the walnuts for 6-8 hours, preferably overnight.

Drain them in a colander and rinse them with fresh water.

Place the walnuts and 4 cups of water into a blender and blend on high speed until almonds are incorporated and blended into a smooth consistency.

If you want a thinner consistency, strain this mixture through a nut bag to remove the small pieces. For a thicker consistency, leave the pulp in. It might stick to the kefir grains (if making kefir) but it doesn't hurt them.

Place the milk in a glass jar and use to make kefir or store in the fridge for a week.
Place Walnut Milk into a glass jar and add 1 tablespoon of kefir grains and date paste.

Place a lid on the jar and let it sit for 16 to 24 hours or until tart or sour tasting. It might separate into whey and curds. This is normal for non-dairy milks.

Strain out kefir grains and place almond kefir in the refrigerator or enjoy immediately. This will last at least a month in the fridge but will continue to get more sour over time. Place the grains in fresh milk to culture again, making sure to add more date paste or sugar and repeat steps 1-4 again.
Add 1 quart of walnut milk to a glass jar.

Add 1 teaspoon of date paste or some type of raw sugar (see note below) to the jar.

Mix in 1 packet Easy Kefir with a spoon or whisk or until all ingredients are thoroughly combined.

Place a lid on the jar and let it sit for 16 to 24 hours or until tart or sour tasting. It might separate into whey and curds. This is normal for non-dairy milks.

Place walnut kefir in the refrigerator or enjoy immediately. It should keep for at least a month although it will continue to get more sour and tart.

If you like to make more kefir, take 1/4 cup of this mixture and 3 - 3/4 cups of fresh walnut milk and culture again for 16 -24 hours or until tart. You can do this many many times over or until it stops working and making the milk tart. Then you will need a new Easy Kefir package.
Recipe Notes
Check out this recipe for making Date paste.
If the kefir still tastes sweet after 24 hours add less date paste so it will ferment faster.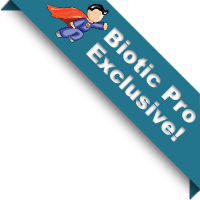 Chocolate Kefir Fig Pudding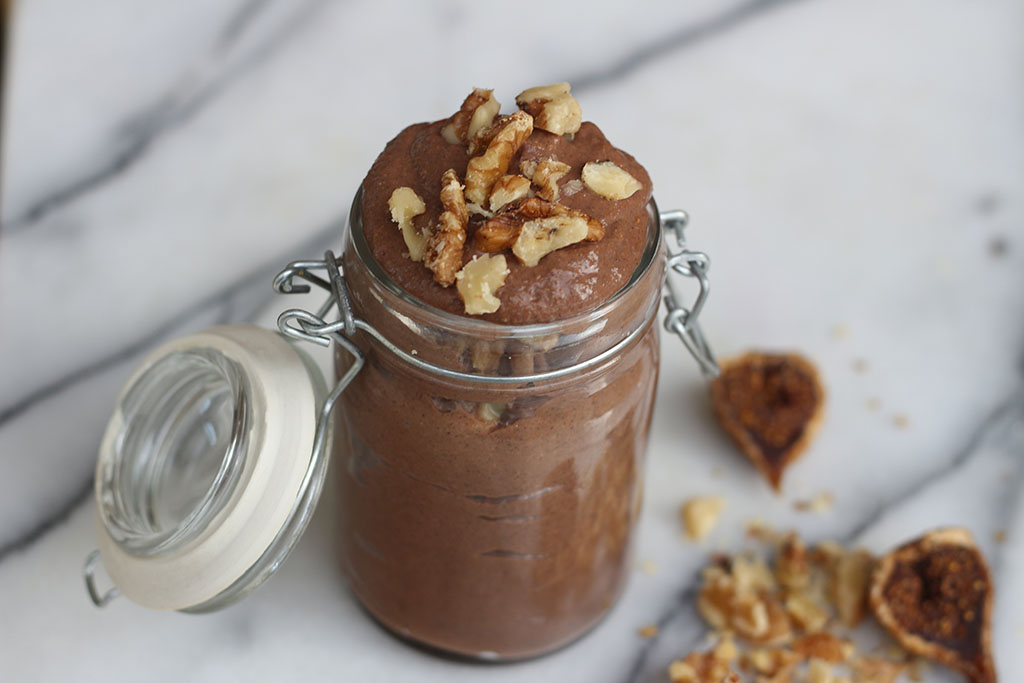 Chocolate and figs are a really unique combination and work really well with kefir. The figs mixed with chocolate give this pudding a wonderful flavor. Figs are high in fiber, (which is a prebiotic) and magnesium and other minerals too. Figs make a wonderful holiday pudding. Where did I hear the lyrics "Oh bring us some figgy pudding"?
~Donna
Instructions
Place all ingredients in a high speed blender and blend for a minute or until creamy like pudding and thoroughly combined.

Place in the refrigerator or serve immediately and garnish with extra walnuts and figs.