The FODMAP Diet for SIBO, IBS, and Probiotic Foods
Cultured Foods and the FODMAP diet
You Need Your Microbes To Heal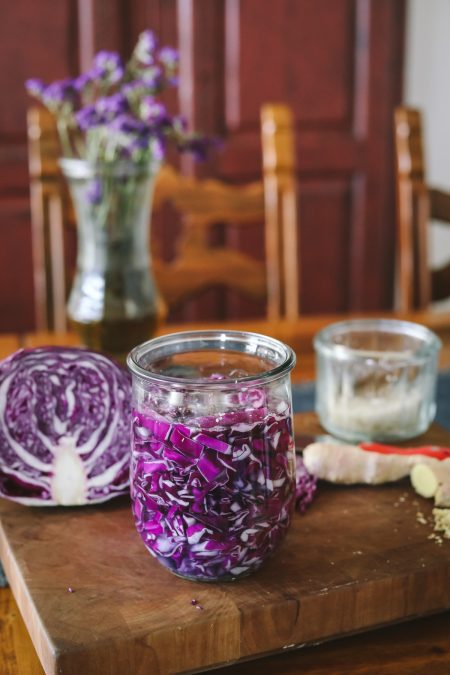 We all know that food choices can drastically impact health symptoms. So, it's no surprise that diets are continuously developed for different health conditions or symptoms. IBS and SIBO sufferers have a difficult time finding things to eat that don't flare symptoms. Prior to finding cultured foods, my daughter suffered from IBS and I was on a mission to help her repair her gut and symptoms. Experiencing pain every time she ate was no way to live. There was little help from the medical community as to why she suddenly developed these symptoms and what I should do about it, but this led me to discover cultured foods and their ability to repair the microbiome and restore her health. One of the things that has been developed for those who suffer from SIBO and IBS is the FODMAP Diet.
Professor Peter Gibson at Monash University in Melbourne developed the FODMAP diet to help alleviate signs of IBS and ease discomfort. When it comes to the FODMAP diet, avoiding a lot of foods that cause symptoms only temporarily removes the problem. It doesn't heal the problem that caused it to begin with. While this diet does reduce gas, bloating, and cramping, you'll have to avoid a long list of otherwise beneficial foods like fruits, grains, dairy, and veggies forever if you don't fix the underlying problem. New findings by researchers pointed to possible drawbacks:
"There may be potential detrimental effects of the diet in the long term, due to potential changes to the gastrointestinal microbiota… Future research should focus on the relevance of changes to the microbiota and ways to liberalize the dietary restrictions." 1
FODMAP is an acronym that stands for Fermentable Oligosaccharides, Disaccharides, Monosaccharides, and Polyols. These are the scientific terms used to classify groups of carbohydrates that can sometimes cause gas, bloating and digestion disruption in sensitive individuals. Your gut bacteria use these carbs as a food source and produce hydrogen gas. Without the proper gut flora, they can end up fermenting in the intestines, leading to signs of irritable bowel syndrome (IBS) or small intestinal bacterial overgrowth (SIBO).
Signs of IBS and SIBO include:
Diarrhea
Bloating
Gas
Abdominal pain
Distention and heaviness
Here are the types of foods that contain certain carbohydrates that can cause distress and bring about symptoms in those suffering from symptoms of IBS and SIBO.
Oligosaccharides: Wheat, rye, legumes, and various fruits and vegetables such as garlic and onions.
Disaccharides: Milk, yogurt, and soft cheese. Lactose is the main carb.
Monosaccharides: Various fruits including figs and mangoes. Sweeteners such as honey and agave. Fructose is the main carbohydrate
Polyols: Certain fruits and vegetables including blackberries and lychee as well as some sugar alcohols like those in sugar-free gum.
Your gut is like a rainforest
Think of your gut like a rainforest that contains many thousands of different microbial species, most of them still unknown to us. If it is destroyed or diminished, it needs to rebuild that diversity to thrive again. Adding probiotic-rich cultured foods - like cultured vegetables and kefir - helps to rebuild that flora but it needs to be done with caution since some of the foods are high on the FODMAP. The same researchers that developed the FODMAP diet emphasize the need to eventually remove restrictions on the diet. This means reintroducing high FODMAP foods while healing the gut. They also emphasize the need to focus on the inner ecosystem of the gut.2  Think of yourself as a park ranger for your gut. If your gut microbiome is healthy, you'd want to continue to support the beneficial microbes with foods that enhance the flora and inhibit the growth of pathogenic microbes and fungi by limiting their food sources. In this way, you would build the strength of the ecosystem and avoid any major disturbances, like antibiotics or foods and drugs that can harm the balance. If you're a park ranger of a gut ecosystem that is in need of repair, you'd first want to get as much information about what's going on in your gut to help rebuild and contain the problematic symptoms that are causing you distress. You must ask yourself questions. Has my gut flora been altered with antibiotics or overconsumption of processed foods that harm it? What foods are the species in my gut relying on? How stable is this system? Am I having a lot of bloating, gas, or abdominal pain when I eat? Chances are something is out of whack if you have symptoms and you'll need extra support.
Here are the things that harm your microbiome
Highly processed or packaged foods
Antibiotics (only taken when absolutely necessary)
Sugars and artificial sweeteners
Antacids and acid blockers
Refined oils such as soybean, corn, and cottonseed
Anti-inflammatory drugs such as Ibuprofen and aspirin
Refined flour products
When we take antibiotics, many of these numerous species die but it's difficult to know what is actually happening inside the gut. Taking antibiotics only when absolutely necessary is important. When you do take an antibiotic it is like starting a forest fire or setting a bomb off in the gut, killing both good and bad species. The balance of the bacteria in your gut is disturbed, and the good guys are diminished. This leaves room for opportunistic pathogens to overpopulate and take over territory that was specifically for the good guys and then chaos ensues. You need probiotic-rich foods to re-establish the gut flora but in specific amounts that won't trigger a reaction.
Finding Help To Heal
It is my experience, in helping my daughter who had IBS and countless others, that adding fermented foods in certain amounts and a few other things can help heal the gut and speed you on your way to health. You need to proceed with caution since every individual is different and has different food triggers. My daughter had IBS and terrible food allergies before we started cultured foods. These symptoms are messages from your body. These messages are telling you that the environment within the body is wounded and that it needs repair.
What we did to repair my daughter's gut was to have small amounts of cultured foods at every meal. Foods such as 1–2 tablespoons of the juice from cultured veggies or a few ounces of coconut water kefir will tend to ease symptoms. She usually consumed a kefir smoothie for breakfast and a few ounces of kombucha with her meals. You'll have to experiment to see what you can handle, but your gut needs microbes to repair itself. Even if you can only find one cultured food that doesn't trigger you, try to have it every time you eat even if it's just a spoonful. It will help you digest the foods you're eating and also flood your body with much-needed microbes that can heal your gut. Here are the foods and supplements that can help you and the specific amounts I recommend that will rebuild the microbiome. Remember to always listen to your own body because everybody is different. It will be a journey but it will teach you so much and help you to start to believe that wellness is the norm.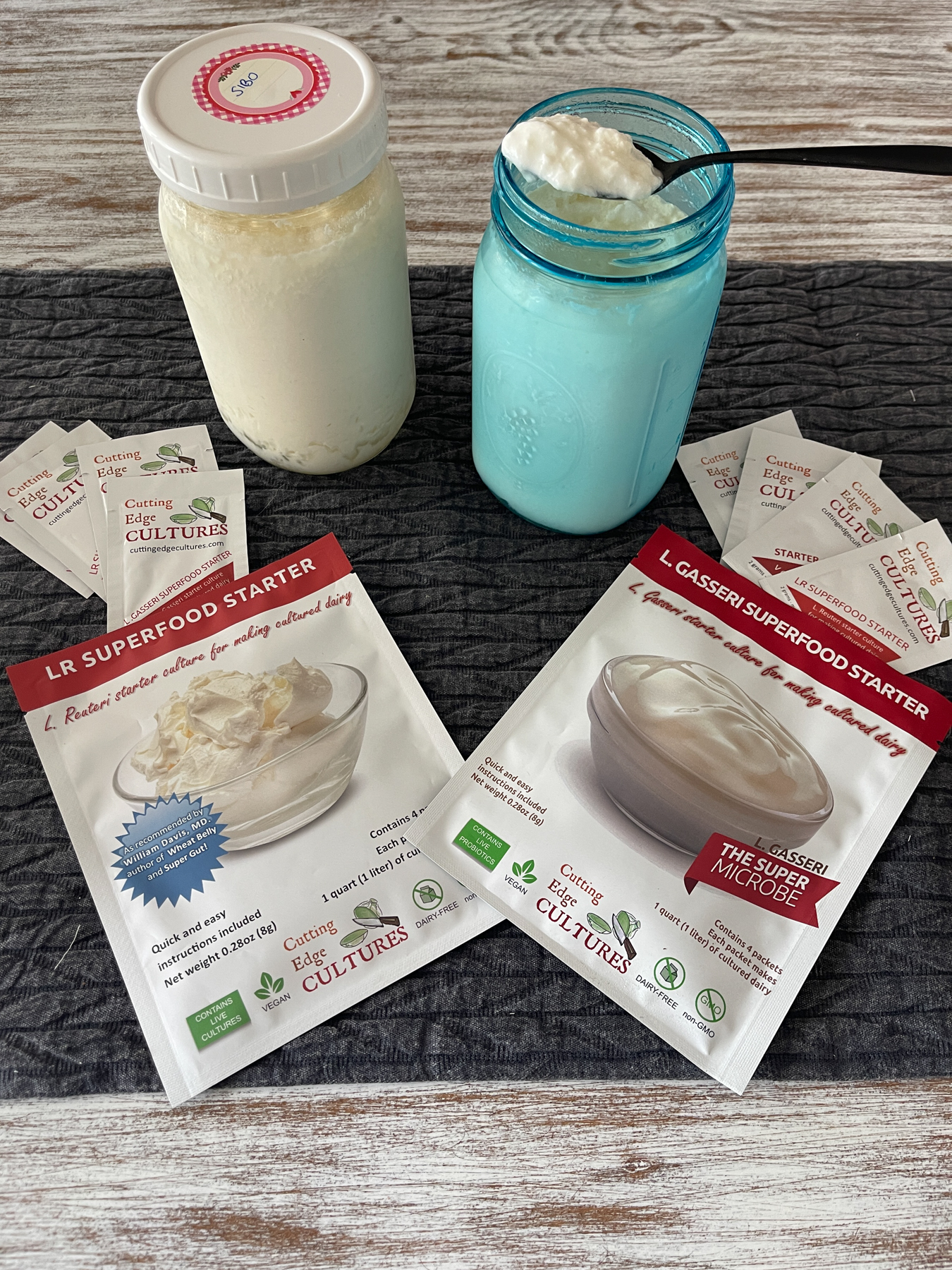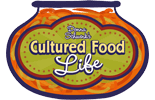 SIBO Yogurt Starter
We have two yogurt starters that are very helpful with SIBO and are fermented at the specific temperature of 100°F for a longer period of time (36 hours). This will make high amounts of colony-forming units (CFUs) that will help to take over the upper GI area and bring balance again.
Lactobacillus Gasseri naturally abides in the small intestine, and produces up to 7 bacteriocins, which are natural antibiotics, and will make a delicious yogurt with high counts of this special species.
Lactobacillus Reuteri Superfood Starter also colonizes the small intestine and produces up to four bacteriocins, including the powerful reuterin.
You can eat these yogurts separately or combine them into one powerful SIBO yogurt. More and more people are finding by consuming 1/2 cup per day of SIBO yogurt for 4 weeks they start to see results.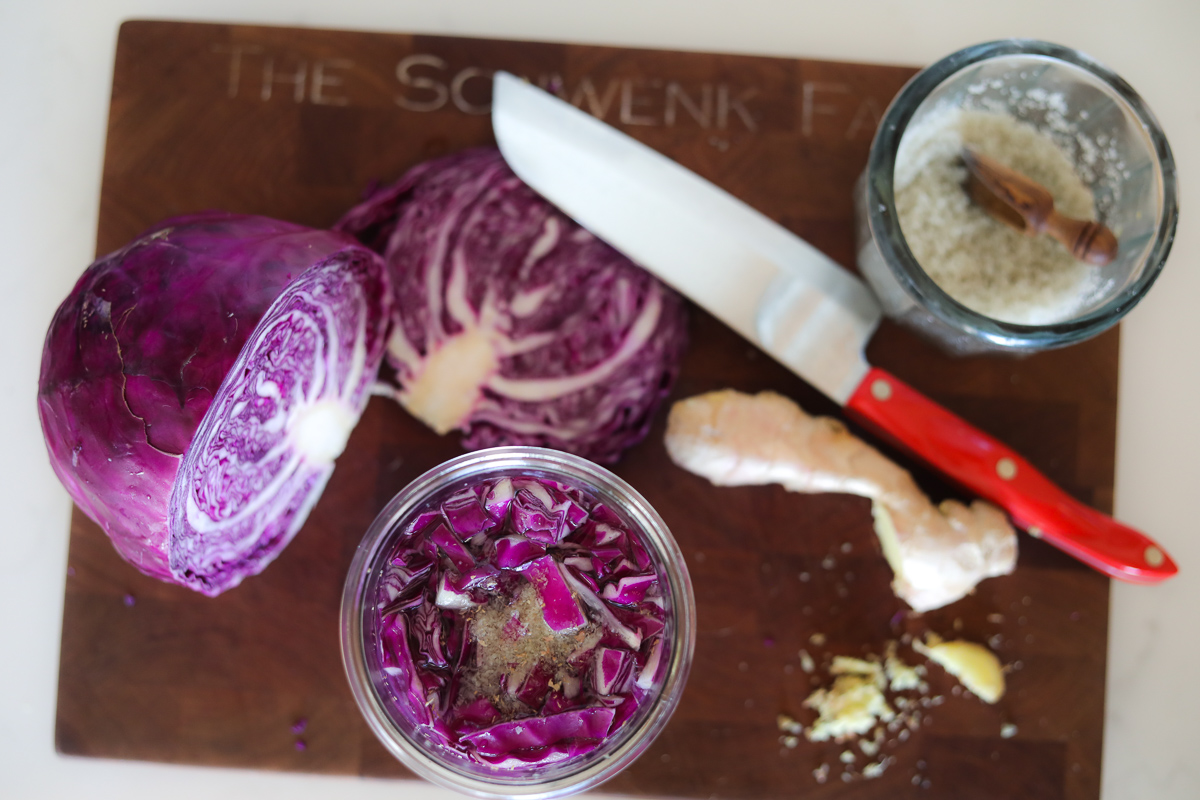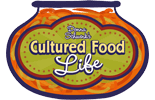 Cultured Kraut
Sauerkraut made from green cabbage is high FODMAP due to the amount of mannitol which is a sugar alcohol. It belongs in the "Polyol" group within the FODMAP acronym. However, red cabbage that is fermented is low to moderate on the FODMAP diet. Different cabbages have different carbohydrate compositions and can ferment in different ways. The red cabbage kraut might be better tolerated. One spoonful with a meal would be the recommended amount to start with to see how your body responds. Monash University has tested fermented red cabbage and found it is low FODMAP in ½ cup servings, but it does contain moderate amounts of fructans at a 1 cup serving.4 You still get billions of probiotics with just one spoonful and it's also something that will last for months in your refrigerator. We have a yummy red cabbage and ginger recipe. Fresh ginger has been given a Green Light by Monash University and I love to add it to cultured veggies.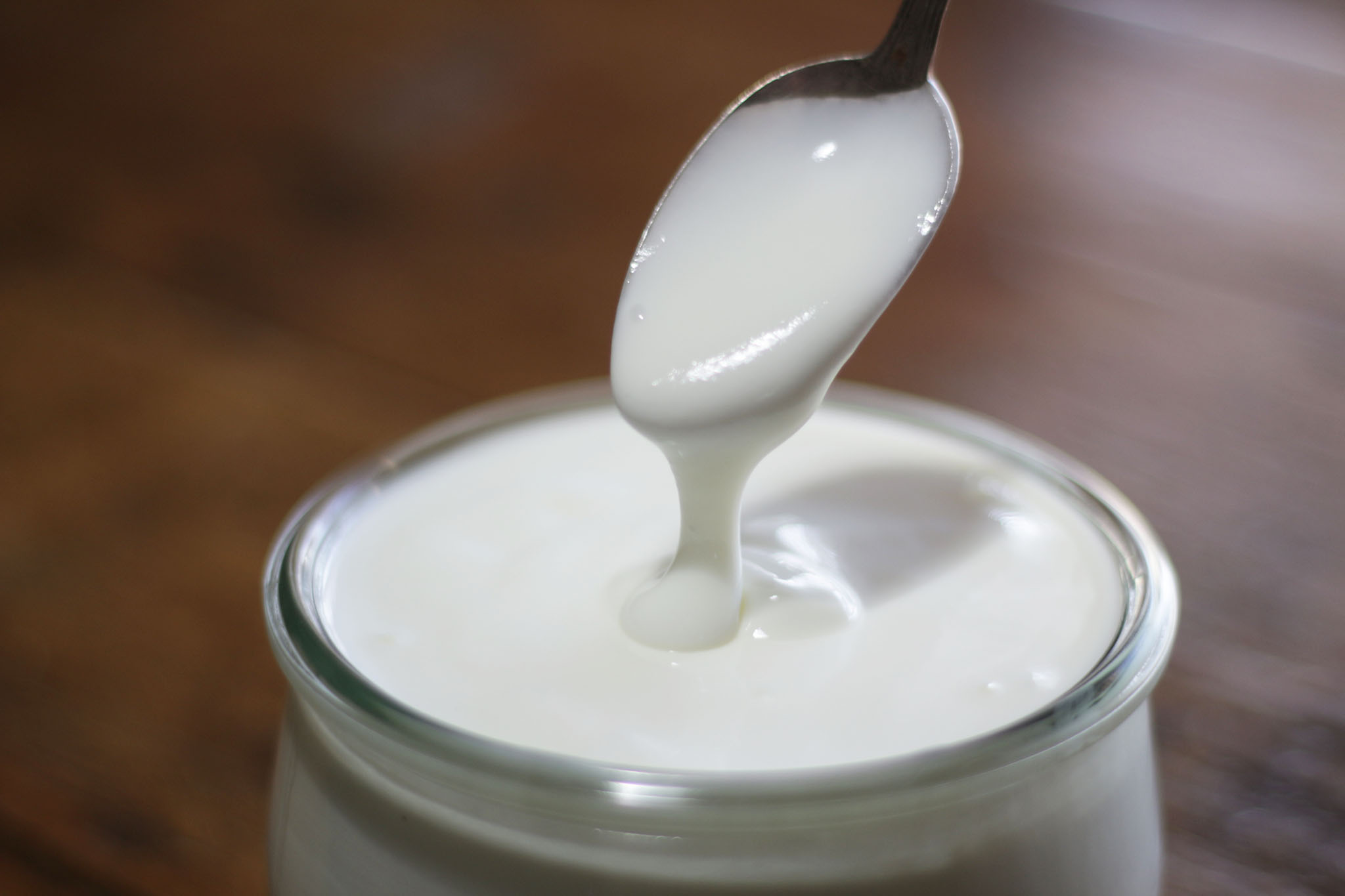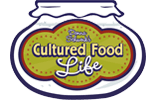 Kefir
Kefir contains over fifty probiotic species of good bacteria and yeasts, and it is 99.9% lactose-free. Lactose is high on the FODMAP for disaccharides; but since fermentation removes most of the lactose, it might be a good probiotic-rich food to add to your diet. Goats milk kefir is low on the FODMAP diet and loaded with many health benefits. There is a  protein in most cow milk called Alpha1 casein that many individuals are allergic to. Not all cows produce this A1 casein. The milk from A2 cows produces none of these inflammatory effects that A1 casein does. Goat milk primarily contains only A2 casein making it, protein-wise, the closest milk to human breast milk.
Another alternative is coconut kefir which is low FODMAP and gives you lots of probiotics as well. Always start with a few spoonfuls at a meal and see how you do. You can have more if you don't have reactions. Having a cultured food at every meal will help you rebuild your microflora which will allow easier digestion of the foods you eat with it.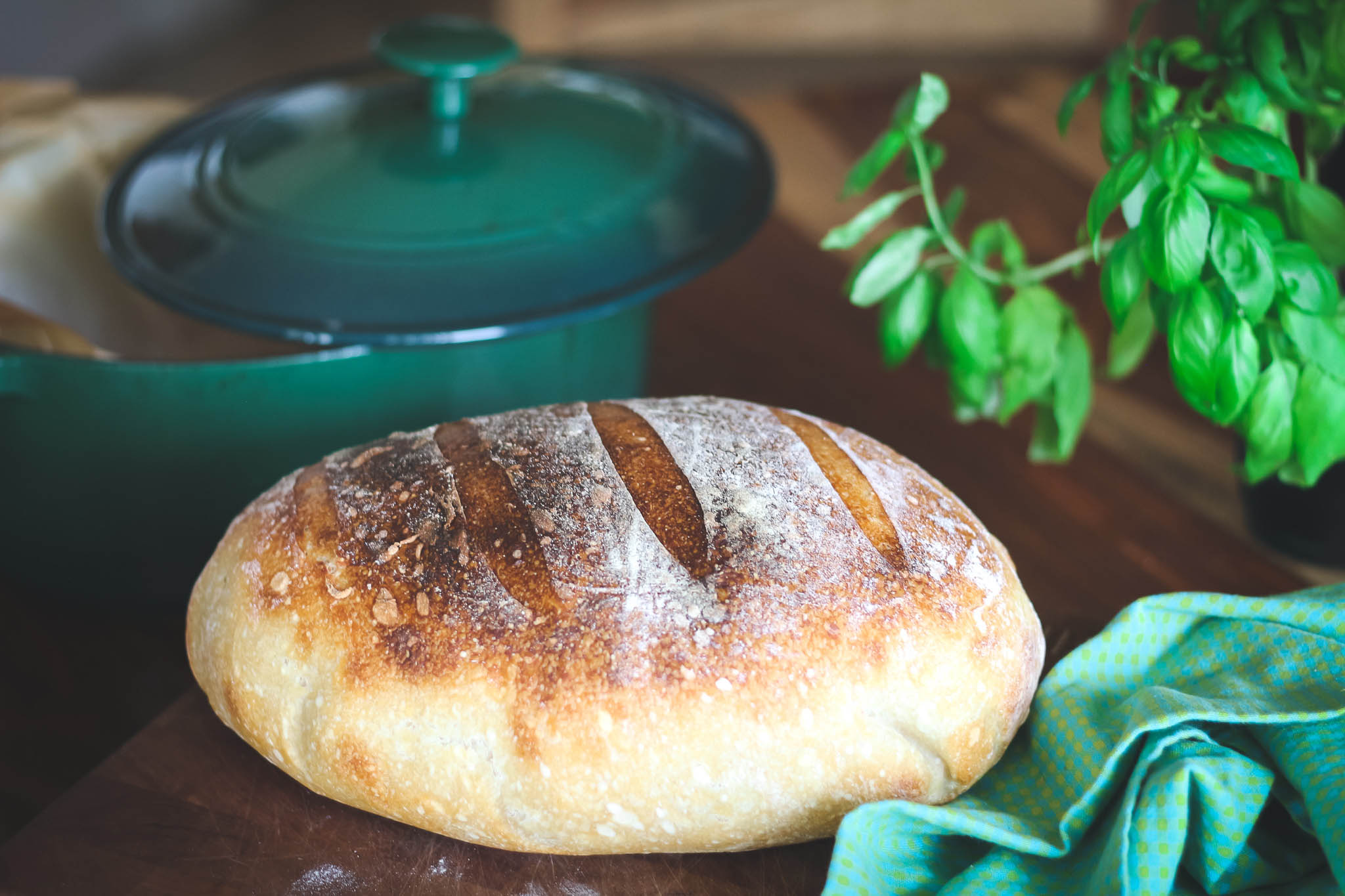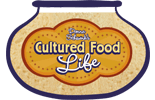 Sourdough Bread
According to Monash University, the levels of fructans in sourdough bread are reduced during the sourdough fermentation process This is because the yeasts ferment the fructans during the natural leavening process while the bread rises. Typically the dough should be allowed to rise for around 12 hours. If you make my sourdough bread, you'll find this to be the perfect fermentation time. My daughter did very well on sourdough bread when she had IBS, but did not do well with other types of bread that were not fermented. She had a couple of slices a day, but always start with a small amount and see how you do and then you can add more as you heal. Having an ancient grain sourdough bread such as Spelt or Einkorn bread would further help your digestion since the gluten in spelt and einkorn has a different molecular make-up than the gluten in modern wheat. It is more fragile and more water-soluble, which makes it easier to digest.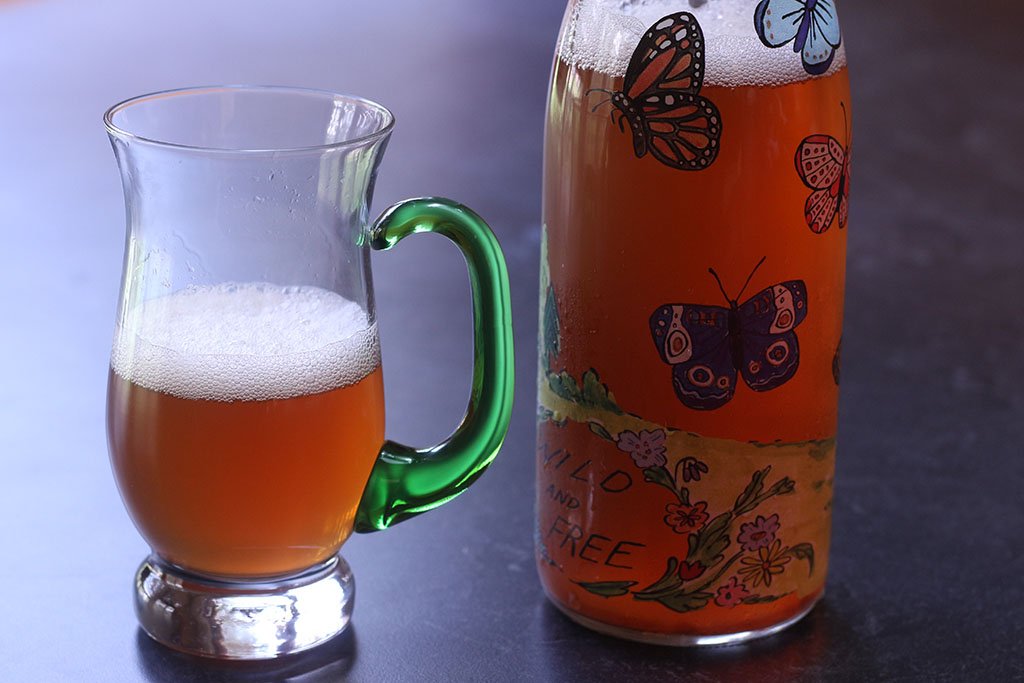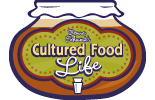 Kombucha
Kombucha has been found to contain fructans which are high on the FODMAP in larger amounts. However, many people (including my daughter) have found kombucha to be of great help with IBS symptoms. Having four to six ounces with a meal would be ideal. A full serving of kombucha might not be suitable for those who do not tolerate fructans. No two people are alike and our microbiome is like a fingerprint. This is a great way to listen to your body and allow the healing to come with much wisdom and experience by understanding what your body needs to help itself find the perfect balance. I think that drinking plain kombucha is best, but you can experiment and see if fruit-flavored kombucha works for you, too.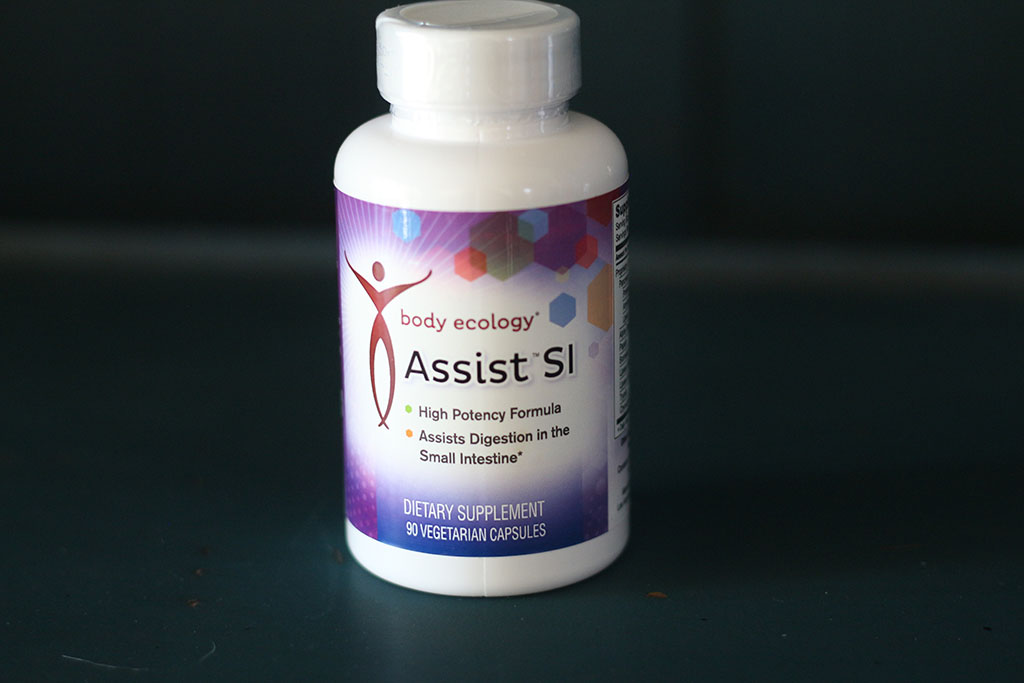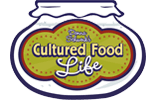 Enzymes and Supplements
Taking digestive enzymes or supplements formulated for SIBO can help regulate the chemical reactions the body uses to digest food. The enzymes break down the food into nutrient pieces until they are small enough to be absorbed into the bloodstream and carried throughout the body. Digestive enzymes help the body break down fats, carbohydrates, and proteins. This can promote healthy digestion and relieve symptoms of IBS and SIBO. I have several enzymes and supplements available through my store that can be of great help when taken with meals.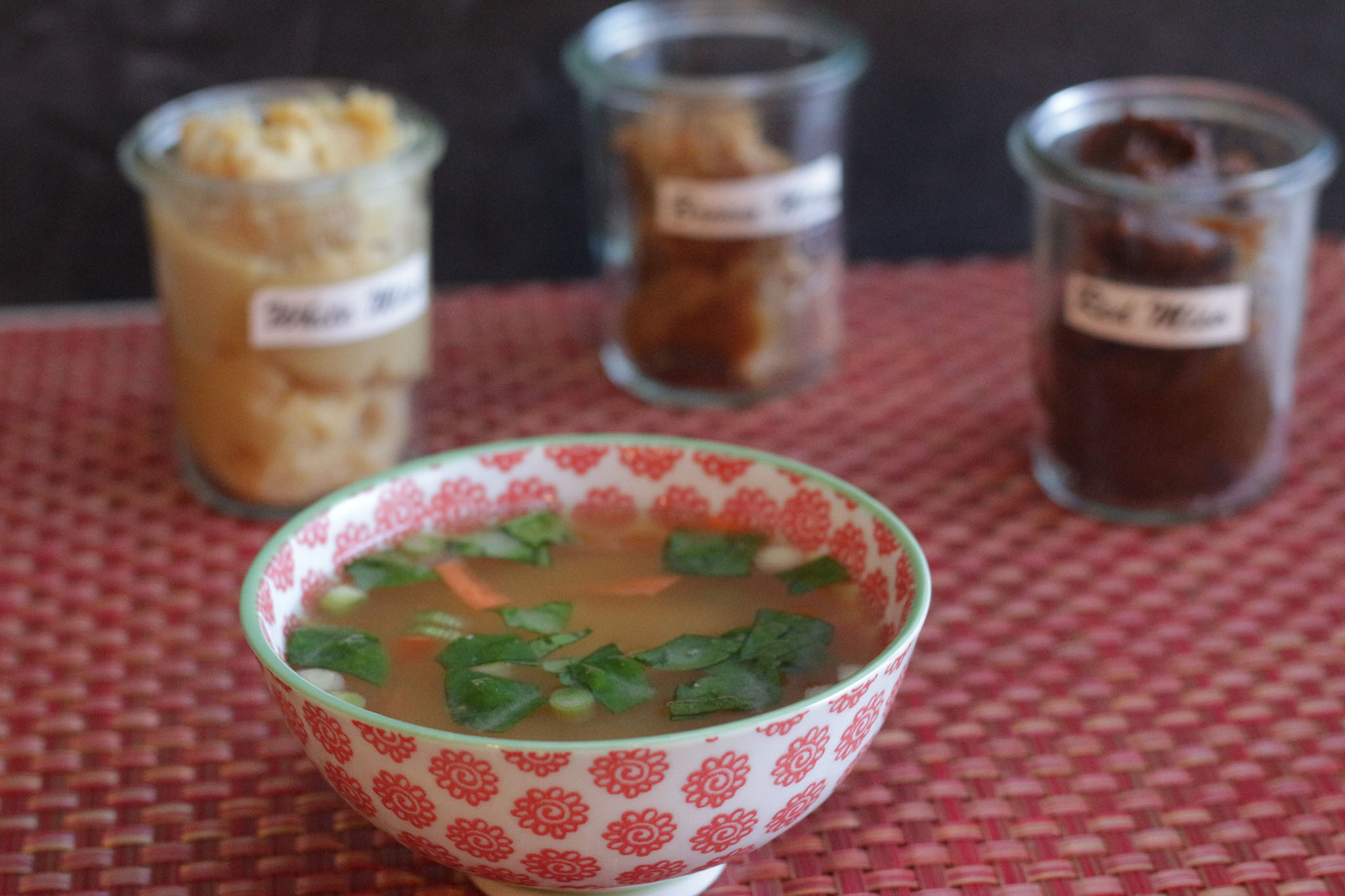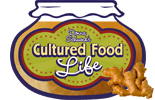 Miso
Miso is a fermented soy food that is loaded with enzymes and microbes. There are so many microbes in miso that scientists haven't isolated them all yet. During the fermentation process, FODMAPs are reduced, yielding a low-FODMAP food and a delicious one at that. You'll get a load of B vitamins in miso, which is likely increased from the lactic acid bacteria. This will help boost your immune system and strengthen your microbiome and give you delicious food to consume as often as you'd like. Miso can keep for months on end in your refrigerator and just a spoonful will do to make a soup or other recipes that will encourage your microbes to grow and thrive.
We all know that food choices can drastically impact health symptoms. Changing your diet and reducing symptoms is really important, but avoiding a lot of foods that cause symptoms only temporarily removes the problem. There is more you can do but you need to understand what's happening and how to fix it. Check out today's podcast for more info.
Are you on the list?
Sign up today and I'll send you my free Getting Started Guide!
Each week I'll send you updates, tips, recipes, and more! You might even be a winner of my weekly giveaway! (starter cultures, memberships, and more!)
Come be a part of my cultured food family!