My Kefir ~ L. Reuteri Super Smoothie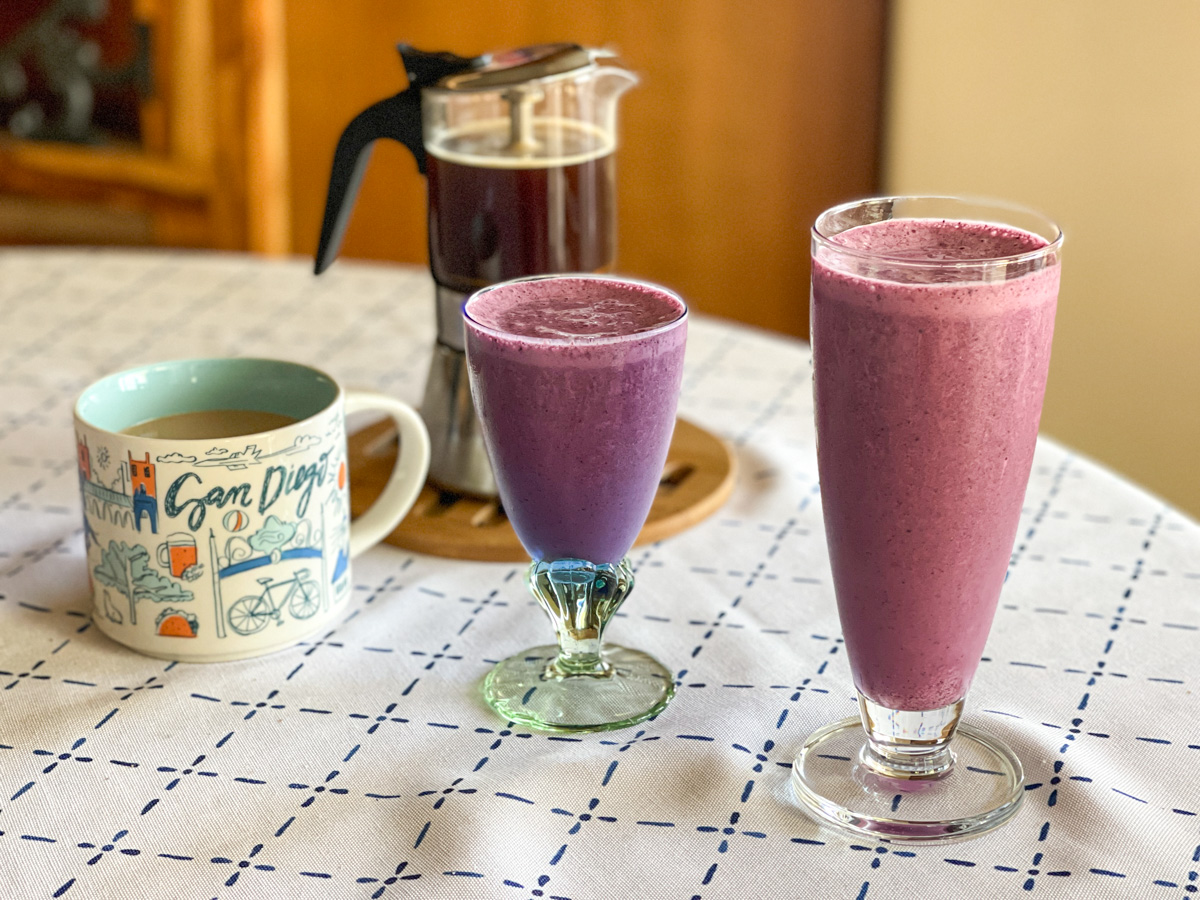 Nine times out of ten, I have a kefir smoothie every morning. A cup of coffee and a smoothie has been the norm for me for over twenty-one years. It's super fast and it tastes really good, but since early March I've changed it up a lot with spectacular benefits.
I'm kind of shocked at how much this has changed me and how much I am learning about microbes. I thought I was pretty smart about all of this. I've done tons of hours of research and experiments on my own body for several decades. I keep learning new things and mostly because I love it and I love you. Your questions and your desire to be healthy spur me to learn all I can. Being healthy and happy is an ongoing journey. it's not just about what you eat but how you feel about what you eat. My strong belief in cultured foods and the many things they have helped me heal, and the constant wellness they bring, is enough for me to never stop consuming them. When something makes you well — you pay attention!
I've been singing the praises of red phenol powders and L. reuteri yogurt, but never did I expect to see such changes in my energy and physical being as I have from these few additions to my smoothie. This is my morning ritual along with my daughter. I always double my smoothie to share with her and we drink it together. The rest of my family has it too, but they make their own concoctions of kefir, L. reuteri, and red phenols  before they head to work. This is how I know it works for them - they actually make it. The benefits are huge and it's helping them, and making them feel better, or they wouldn't do it. I can talk till I'm blue in the face, but if they don't feel changes it doesn't happen.
Let me explain to you why I add each of these ingredients and why I think it's so important. I usually have kefir every day and simple reds and L reuteri a few times a week. I think once you get a good base of L. reuteri and simple reds you only need it a couple times a week. Even if you only make a kefir smoothie, you are way ahead of the game. I did this for years with huge benefits. This is just a way to supercharge your day. Here are five ingredients I put in my morning smoothies.
Ingredients in My Super Smoothie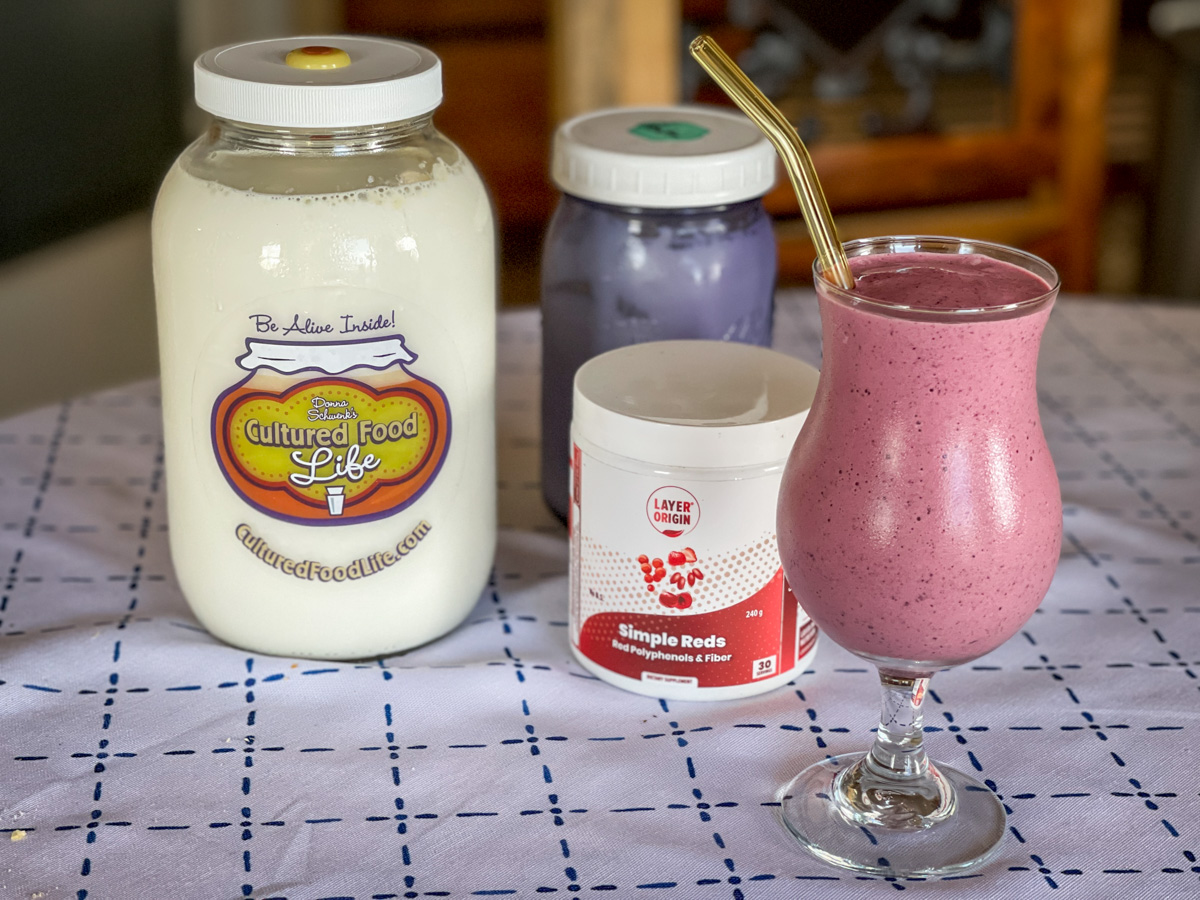 Kefir ~ L. Reuteri Super Smoothie
I have had this smoothie so many times I've lost count. It's my most frequent morning breakfast. I love all that the berries and cultured dairy provides, but I love the red phenols and collagen too. This smoothie gives me crazy energy and is the perfect way to start your day. You flood your body with nutrients it needs for growth and repair. It floods your microbes with foods they can consume that will make them grow and multiply and strengthen your immune system. It's filling and delicious and you can make it in less than 5 minutes. It's fast food that gives you everything you need to start your day. It's my secret weapon. 🍒🍓🫐
Every ingredient with a link was selected by me to make it easier for you. I may receive a small affiliate commission if you buy something through my links. Thank you! ❤️
Instructions
Place kefir, L. reuteri, berries, Simple Reds, and collagen in a high-speed blender. Blend until smooth and creamy. You might need to stop and stir and re-start as it blends. The frozen mixture is very thick.

This is the superfood smoothie I've been having ever morning. I've changed it up and added some new ingredients that have supercharged this smoothie. Tune it to get the recipe and learn more.
Are you on the list?
Sign up today and I'll send you my free Getting Started Guide!
Each week I'll send you updates, tips, recipes, and more! You might even be a winner of my weekly giveaway! (starter cultures, memberships, and more!)
Come be a part of my cultured food family!