Kombucha Bread and Muffins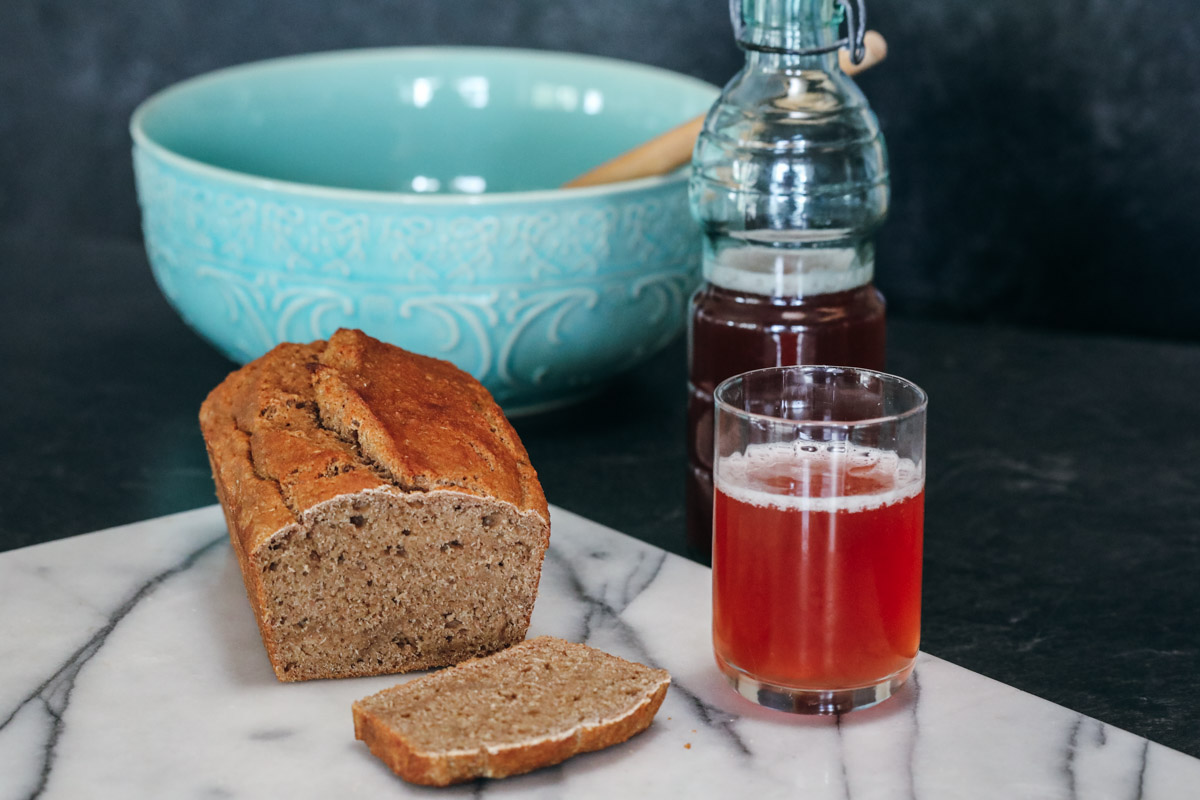 If you want a fast and easy probiotic bread, then you're in for a treat with Kombucha Bread. The naturally-occurring carbonation in kombucha will also raise your bread without baker's yeast. And since this probiotic yeast is resistant to heat, you will actually receive some probiotics too. S boulardii feeds on the sugars in this bread while it ferments for 5-7 hours. You'll see bubbles and cracks in the dough as the good yeasts get to work making a loaf of delicious yummy bread.
You can get this special probiotic in kombucha tea and now it's one of my favorite ways to make bread and muffins. I think it tastes similar to a bran muffin and wow is it easy to make. You can use any kind of kombucha tea be it plain or fruit-flavored, they all taste good in this bread. The only caveat is this bread should be eaten within a few days, but stored in the refrigerator it will last up to two weeks.
🍷I love kombucha and all the benefits it can bring to the body. If you want to see more benefits then check out these articles.
Are you on the list?
Sign up today and I'll send you my free Getting Started Guide!
Each week I'll send you updates, tips, recipes, and more! You might even be a winner of my weekly giveaway! (starter cultures, memberships, and more!)
Come be a part of my cultured food family!