8 Tips For A Healthy Halloween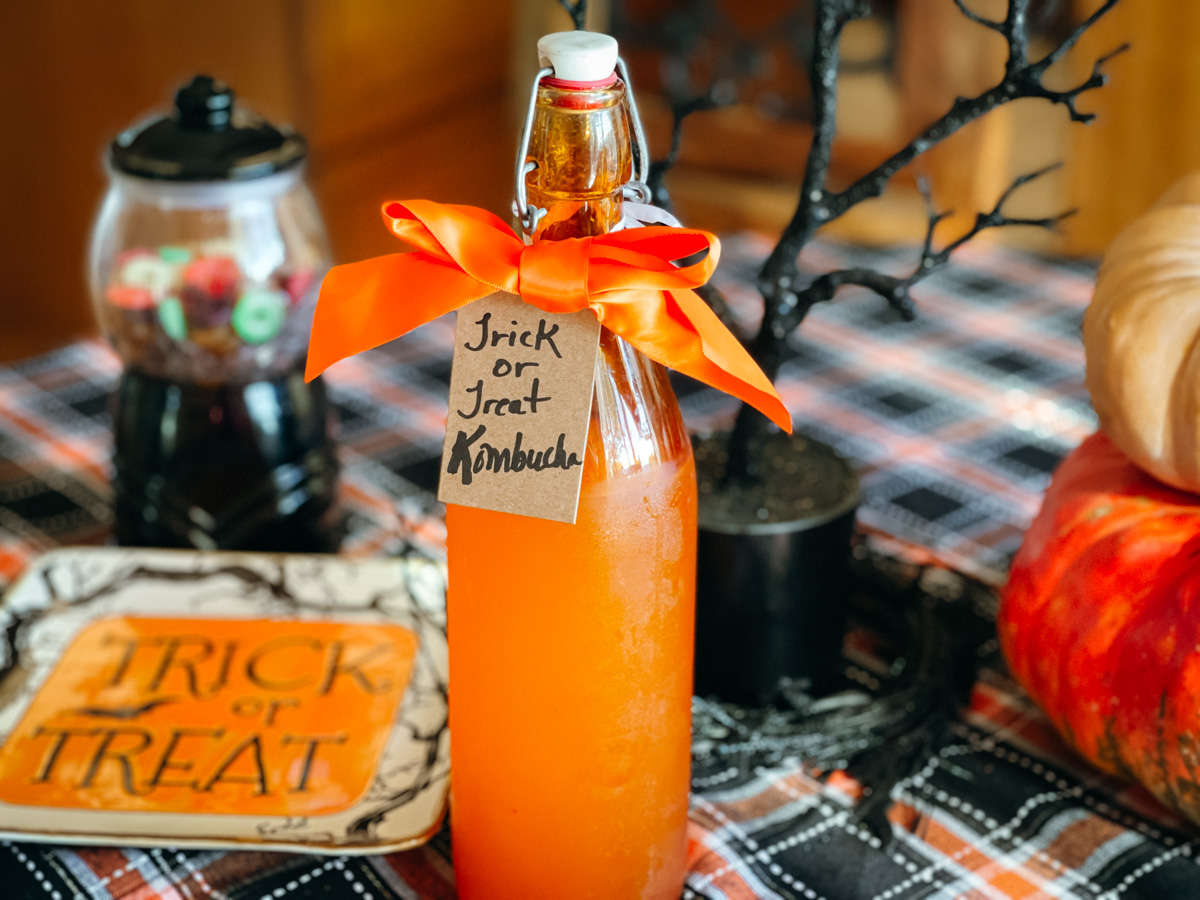 🎃Today is Halloween and it is always a fun time for kids and families. Let's face it, the kids look adorable in their costumes and even I like to dress up; but it's a sugar fest and that can present some challenges.
I thought I'd give you a few tips and some fun probiotic recipes that can help you enjoy this holiday. So here are a few suggestions and a little help from our microbe friends who abide in you and all around you.
"The further we've gotten from the magic and mystery of our past, the more we've come to need Halloween." ~Paula Curan 🎃 👻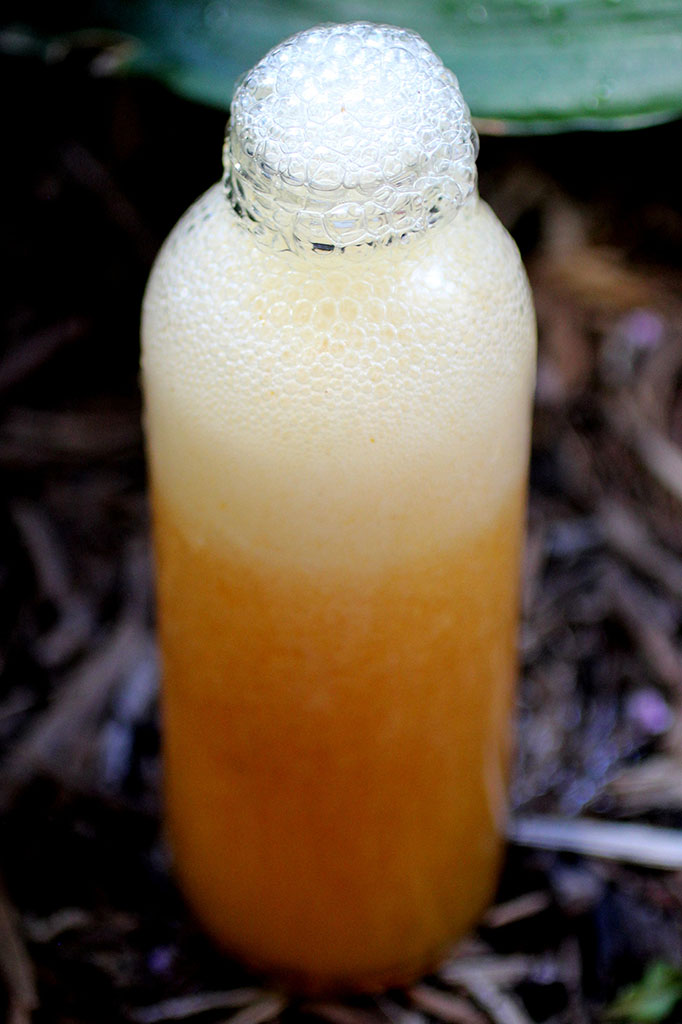 Sour and Sweet Taste Buds
Trick your body by eating something sour when you want something sweet. The tart taste in fermented foods can help stimulate the taste buds and distract you from sugar cravings. In a sense, you'll crave less sugar and you'll feel more satisfied. Sour foods restore our ability to taste the natural sweetness of foods. The sweet flavor of an orange will be greatly enhanced as your taste buds switch. Try a glass of kombucha - it is amazing how fast this works.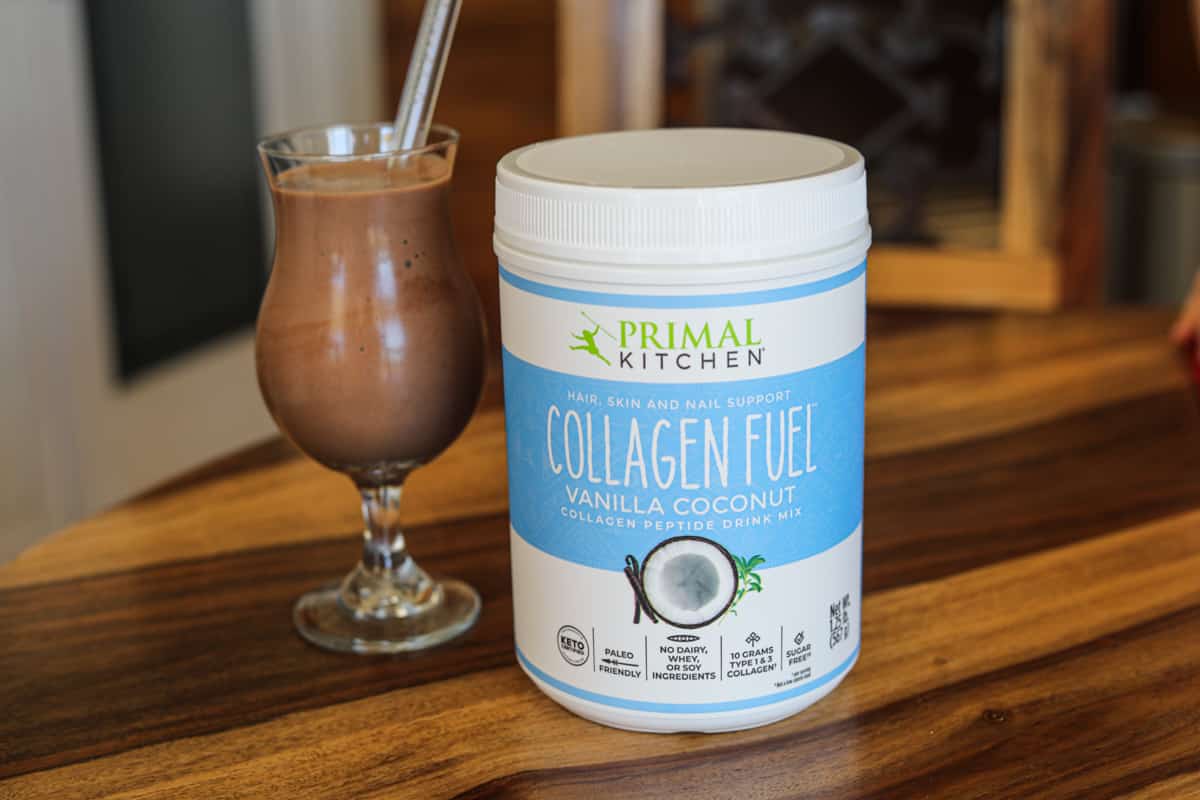 Add This Powerful Protein
Protein has always been known to help with balancing blood sugars and sweet cravings. Collagen is an important protein and was found to be the most satiating macronutrient. Collagen has been identified as 40% more filling than other proteins. It's so good in a kefir smoothie. Check out this article and recipes.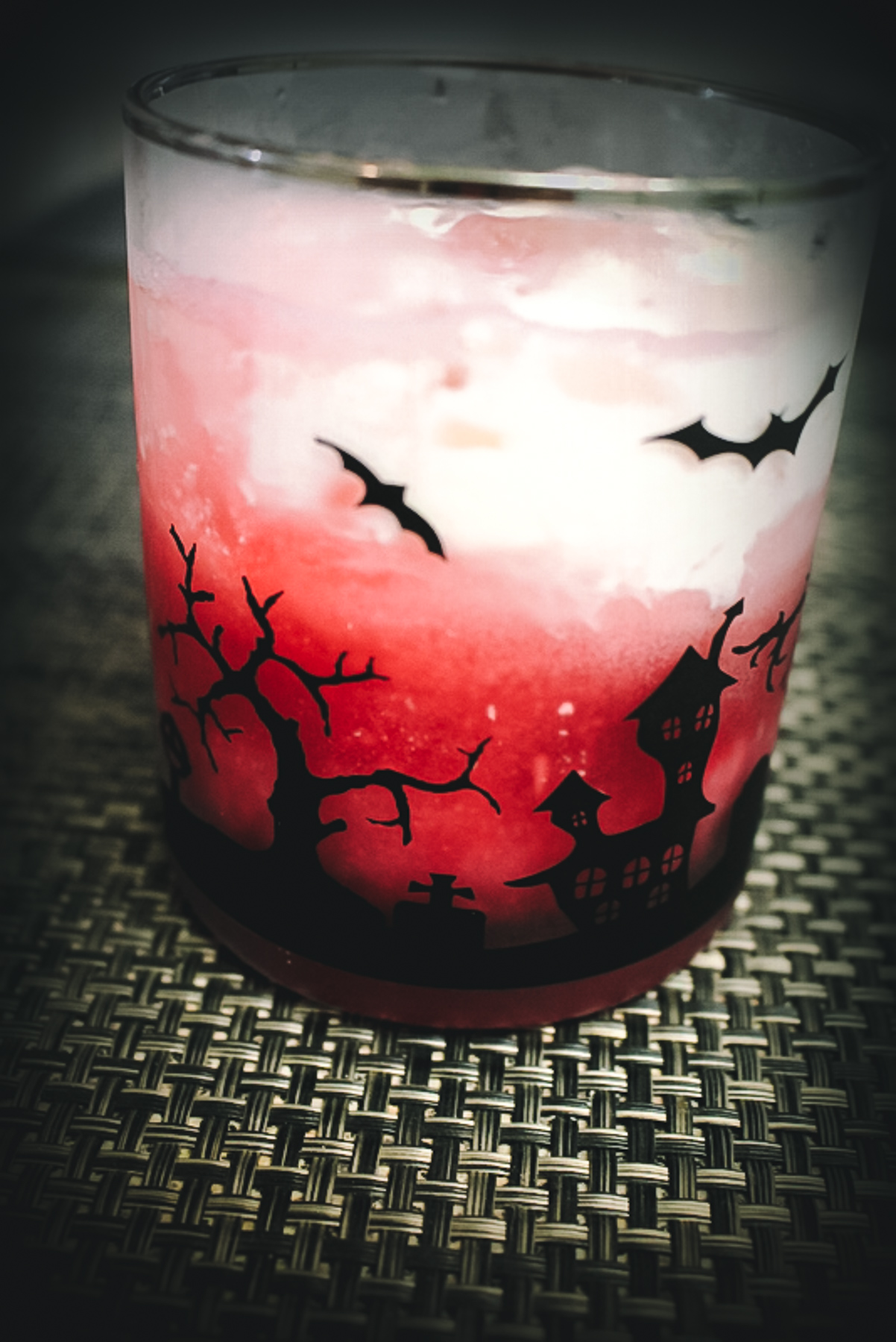 Consume a Cultured Food
Having a cultured food can take away the desire for sweets, but it can also help consume some of the sugars we eat. Those good bacteria and good yeasts found in cultured foods can help us stay in balance while also lowering the effects of sugar on the body. Try our Probiotic Halloween ebook recipe Blood Orange Italian Creme Kefir Soda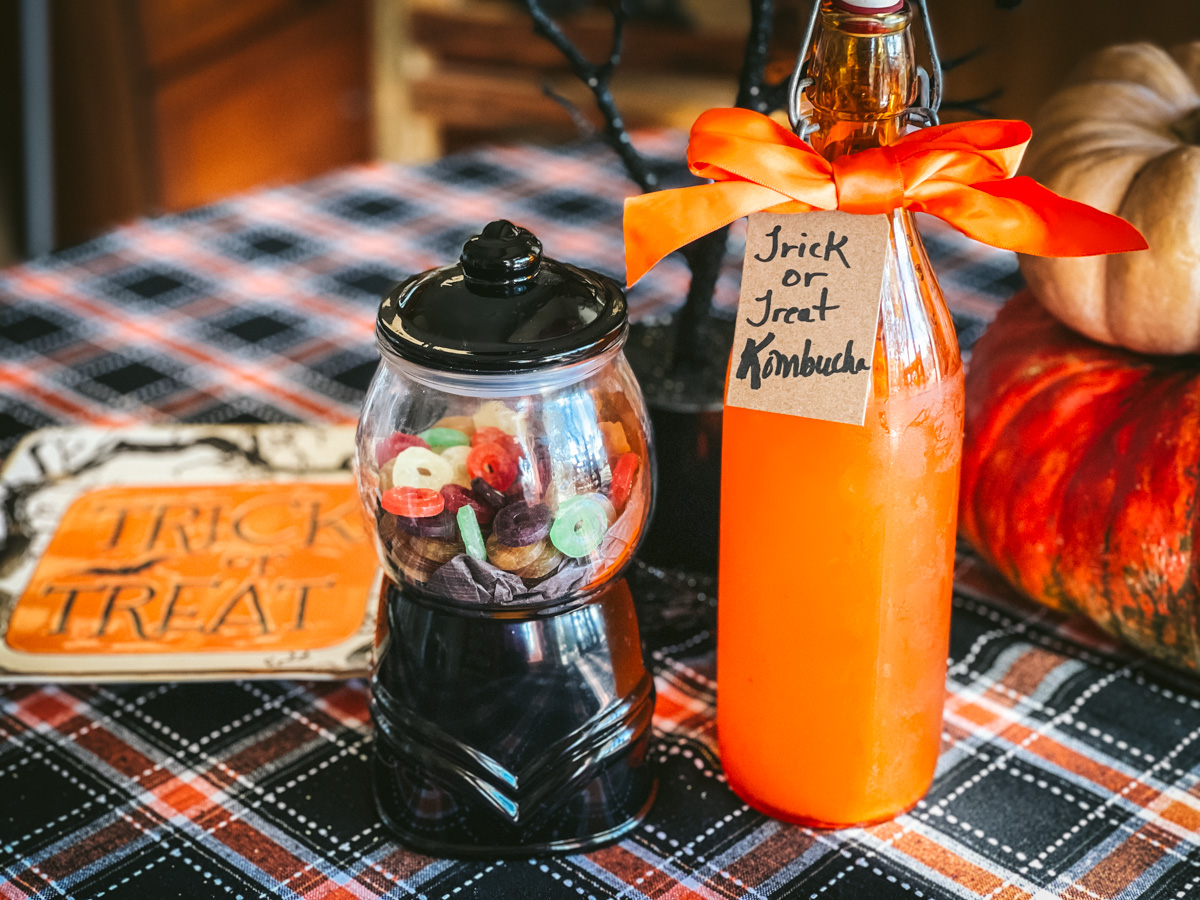 Use Leftover Candy to Make Kombucha
I'm not a fan of hard candy with dyes (or candy in general) but if you do wind up with lots of extra candy, fermentation is a great way to use it and let the microbes consume the sugars and break down some of the ingredients. You can use your leftover Halloween candy (such as hard candy and even candy corn or jelly beans) to make a wonderful kombucha. Don't use chocolate or caramels as they won't break down and ferment properly.
Don't eat the candy! Let the microbes consume it and turn it into a bubbly, delicious drink. Try our recipe!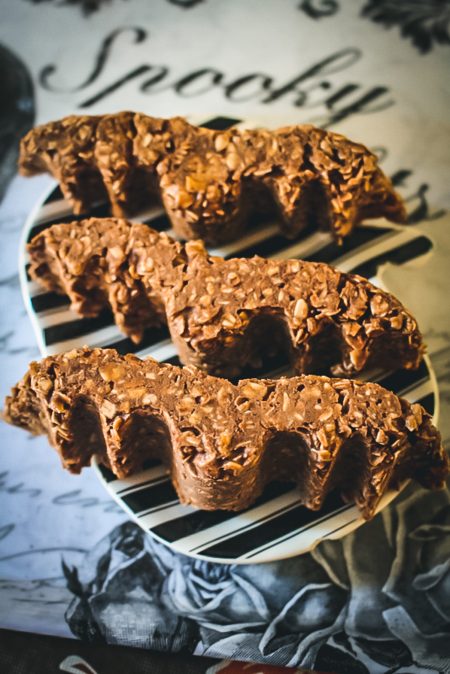 Consume More Fiber
Add some high-fiber foods such as oats, fruits, veggies, and even nuts or seeds to your day. These foods are all prebiotics that feed your microbiome and help to increase your good bacteria. Fiber helps to slow digestion and stabilize blood sugar. Fiber can also increase energizing B vitamins, which are often depleted by sugar. Check out this yummy no-bake Halloween cookie from my Probiotic Halloween ebook that comes together in a snap.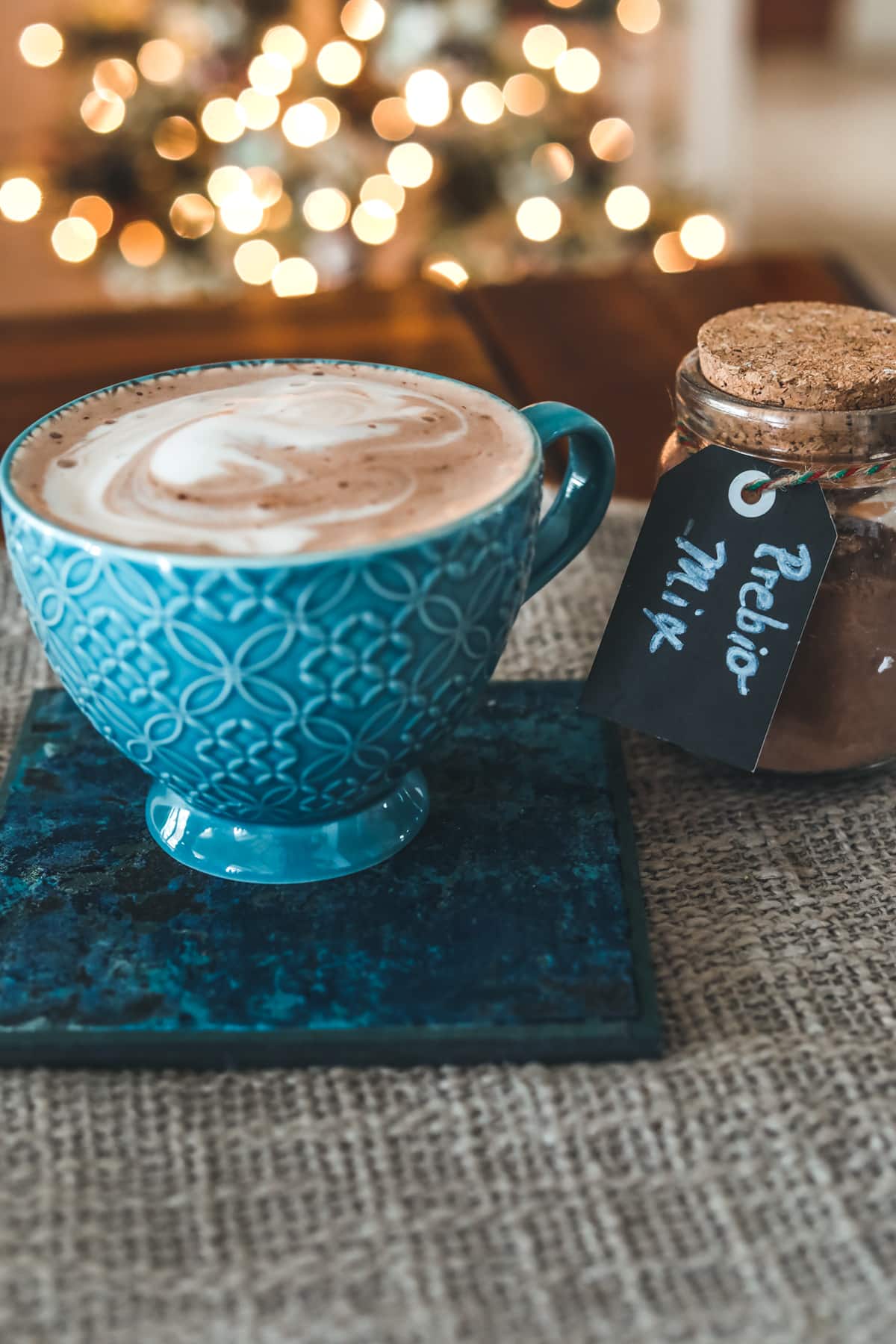 Try My Prebio Hot Chocolate Mix 
This yummy premade mix for hot chocolate can be a great sugar-free alternative and is filled with protein and prebiotics. You just combine your favorite warmed or steamed milk, or non-dairy milk, with a scoop of the premade mix. This makes the good microbes in your gut flourish. Prebio Plus adds a tiny bit of sweetness and tons of fiber and food for your good bacteria. You will love the convenience and healthy components of this warm and comforting drink. And don't forget that cocoa is a fermented food too!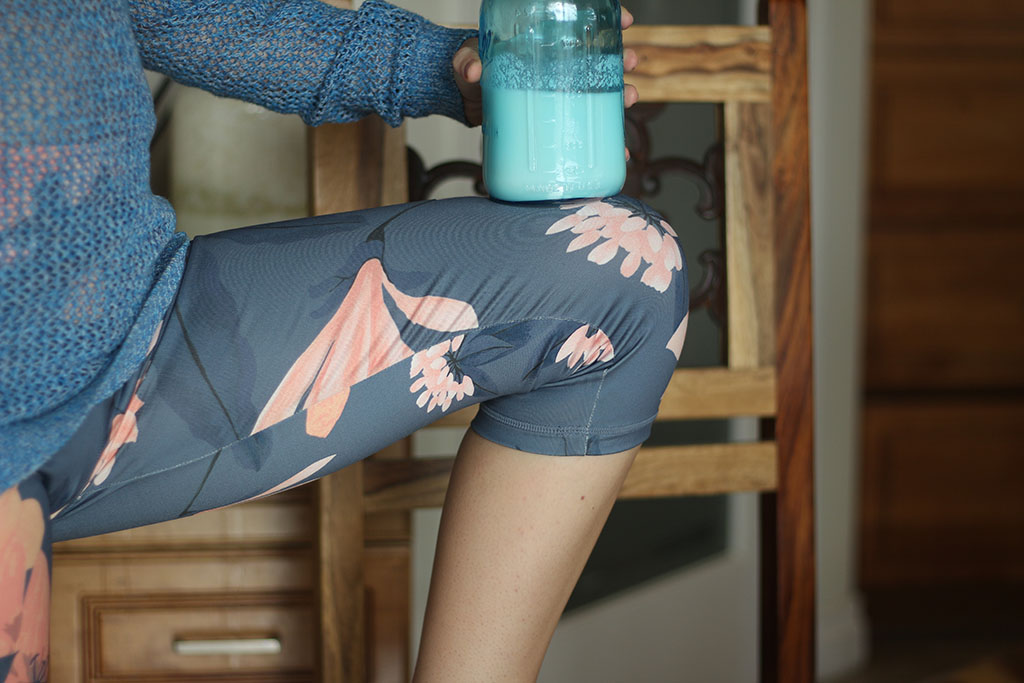 30 Seconds of Exercise
If you do 30 seconds of exercise before a meal it changes the way your body handles blood sugar. Thirty seconds of exercise before a meal, things like squats, pushups, or even lunges, will pile the blood sugar into the muscles making your blood sugar less likely to spike and more stable throughout the next meal and day.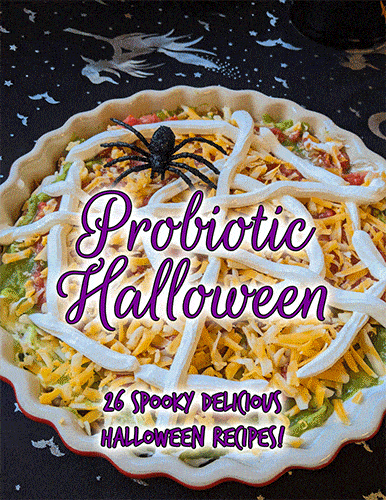 Get my Probiotic Halloween eBOOK
Today is the last day to get my Probiotic Halloween ebook, and if you sign up, you'll get my Fall eBook too.
It's loaded with fun Halloween and cozy fall recipes that are probiotic too. 🎃 👻
Are you on the list?
Sign up today and I'll send you my free Getting Started Guide!
Each week I'll send you updates, tips, recipes, and more! You might even be a winner of my weekly giveaway! (starter cultures, memberships, and more!)
Come be a part of my cultured food family!