7 Reasons I Drink Coconut Water Kefir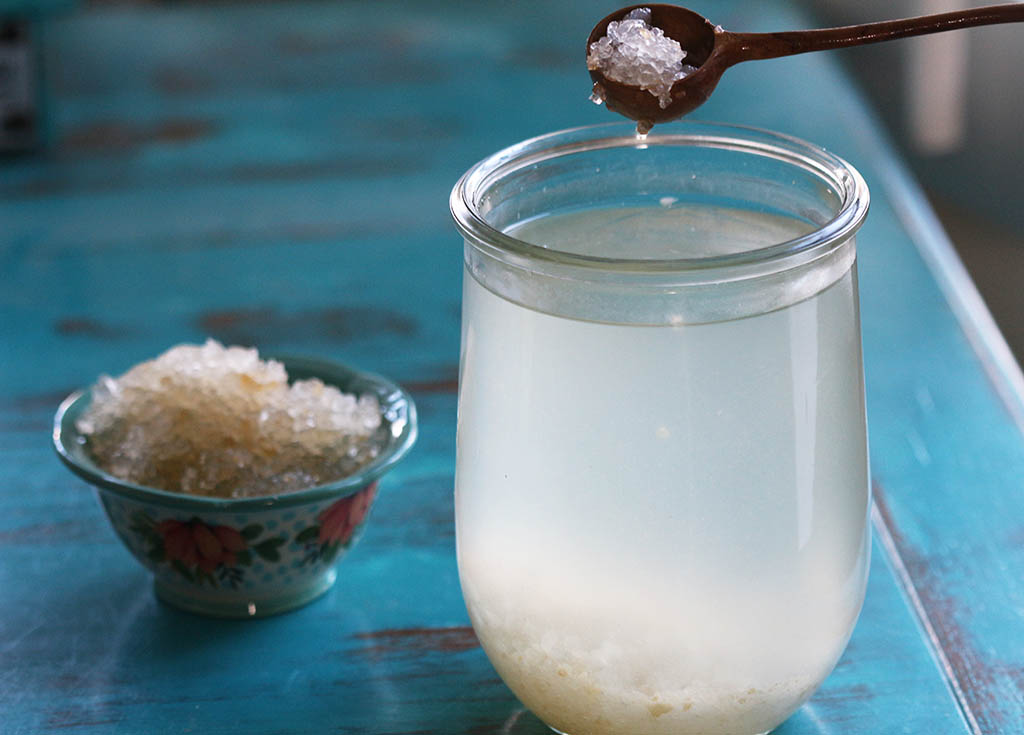 Coconut water is one of my favorite drinks! It is fast and super easy to make and wow is it good for you. Water Kefir Crystals make fantastic coconut water kefir. It's bubbly, tangy, and delicious! All you need are water kefir crystals (which are different from milk kefir grains) and some coconut water and 24 hours.
Coconut water is the clear liquid found inside a young, green coconut. It is loaded with essential nutrients for the body: vitamins, minerals, amino acids, organic acids, enzymes, and antioxidants. Coconut water is a wonderful beverage and even more beneficial when you culture it into kefir. Check out all the benefits and then make a jar of this amazing drink. You're gonna love how fun and easy it is to make!
Benefits Of Coconut Water Kefir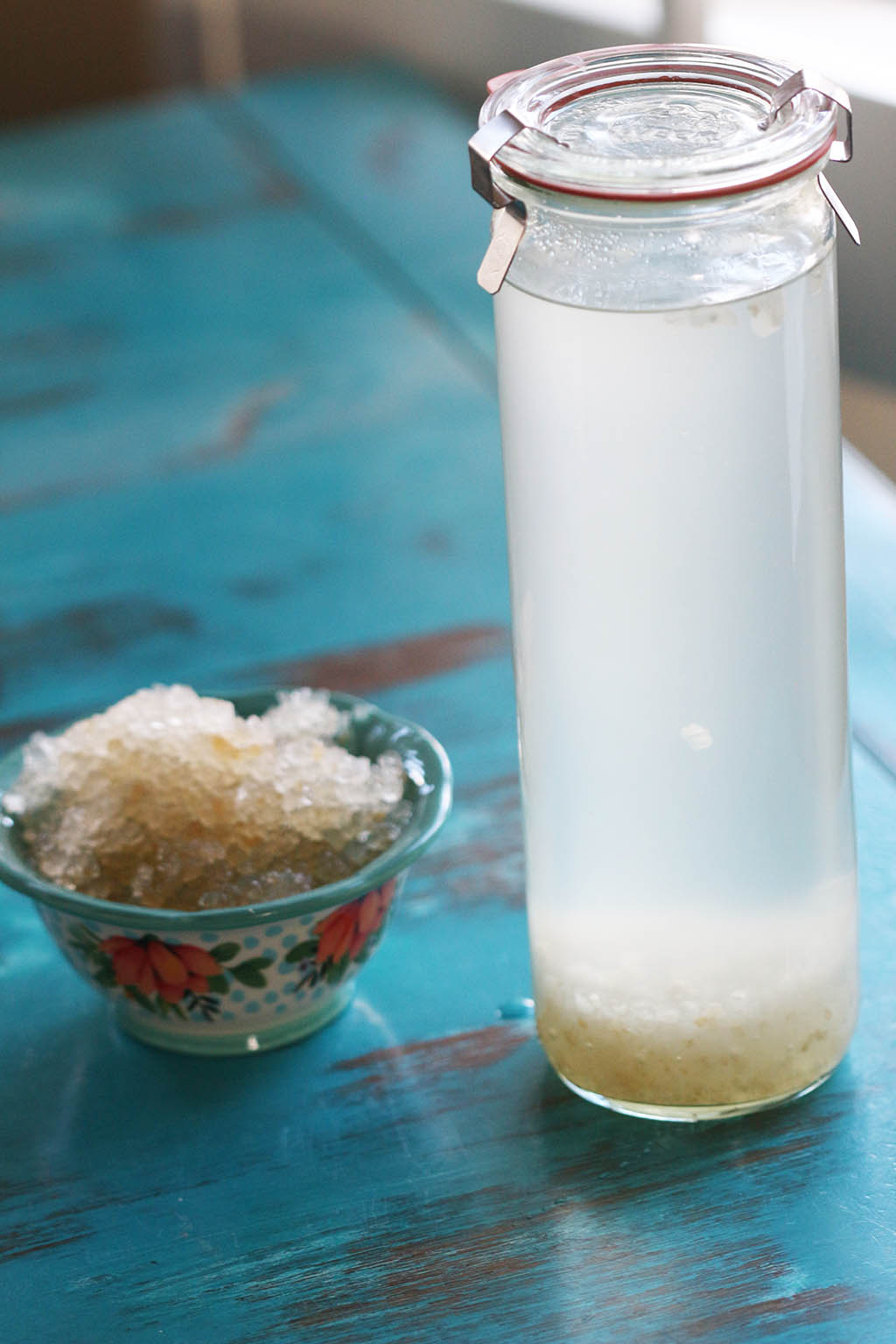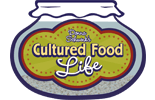 Restore Electrolytes
You can drink coconut water to help restore electrolytes that exit the body if you experience dehydration. One glass of coconut water contains high amounts of potassium – about 400-600 milligrams. The average person needs about 4,700 milligrams of potassium each day, but most people are deficient in potassium.
Kidney Stones
Because of its high potassium content, coconut water makes it an effective remedy for kidney stones, calcium crystal stones that can form in the kidneys and travel through the urinary system. 1
Anti-Anxiety
Coconut water contains GABA, a neurotransmitter that has a relaxing, anti-anxiety, and anti-convulsive impact on the body. It contains vitamins C, B1, B2, B3, B5, B6, B7, and B9 (folate), along with magnesium which all support the adrenals and keep the body in balance.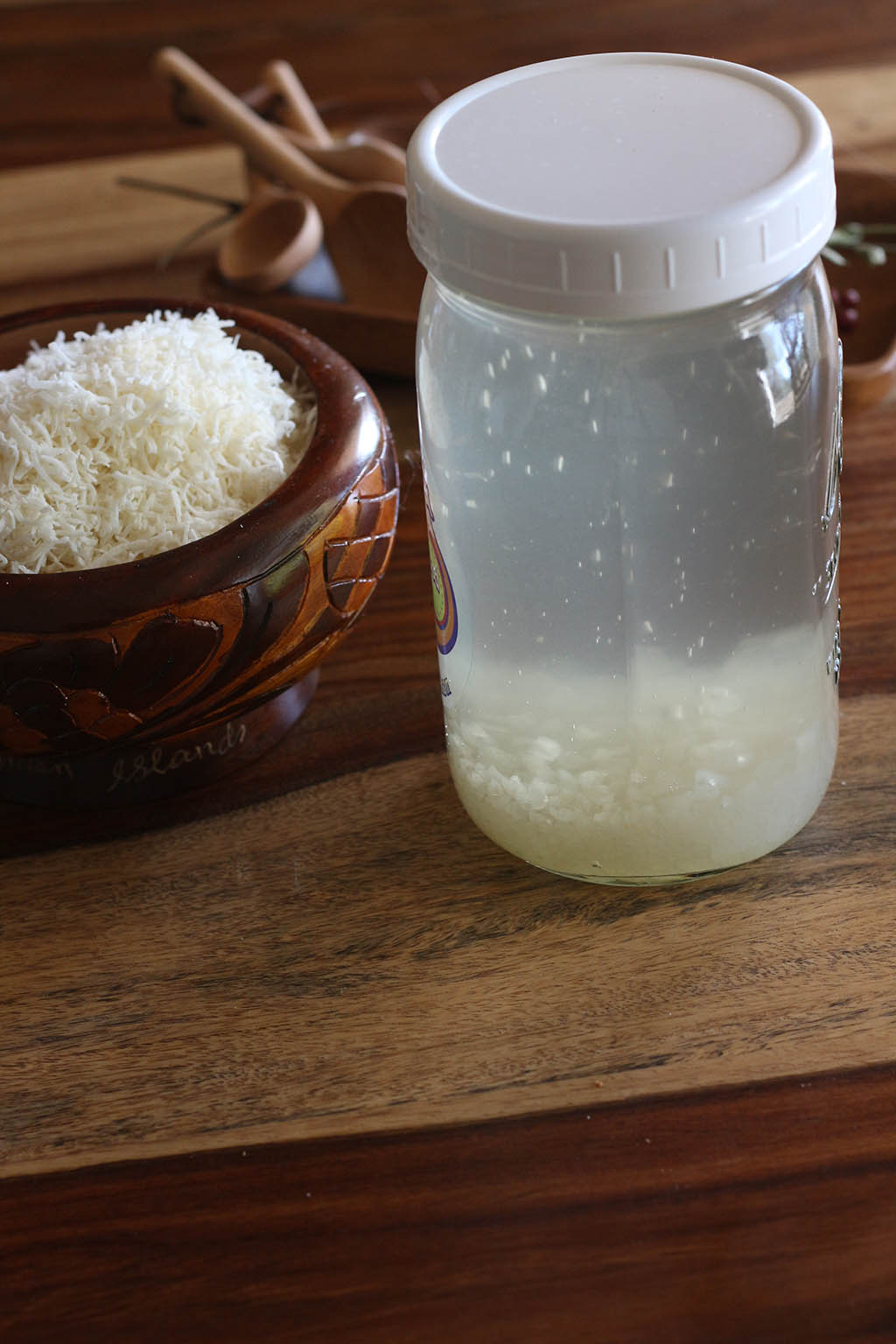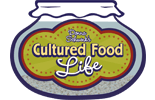 Controlling High Blood Pressure
In a 2005 study, twenty-eight hypertensive subjects who drank coconut water daily for two weeks showed a reduction in both systolic (71% reduction) and diastolic (29% reduction) blood pressure. Subjects who only drank water showed no improvement.2
Anti-aging
Very helpful components in coconut water are cytokinins which are a class of phytohormones. It was found that some cytokinins showed significant anti-aging, anti-carcinogenic, and anti-thrombotic effects.3,4 One of the cytokinins, kinetin was found to have strong anti-aging effects on human skin cells.5
Controlling Candida
Coconut water kefir also contains caprylic acid, an anti-fungal fatty acid which is very effective for bringing Candida in the body back into its rightful place. This is one of the reasons we started drinking coconut water kefir about thirteen years ago. We found it quite effective as the good microbes ate the extra sugars out of the coconut water and turned it into a probiotic drink. This helped restore a healthy yeast balance to our bodies.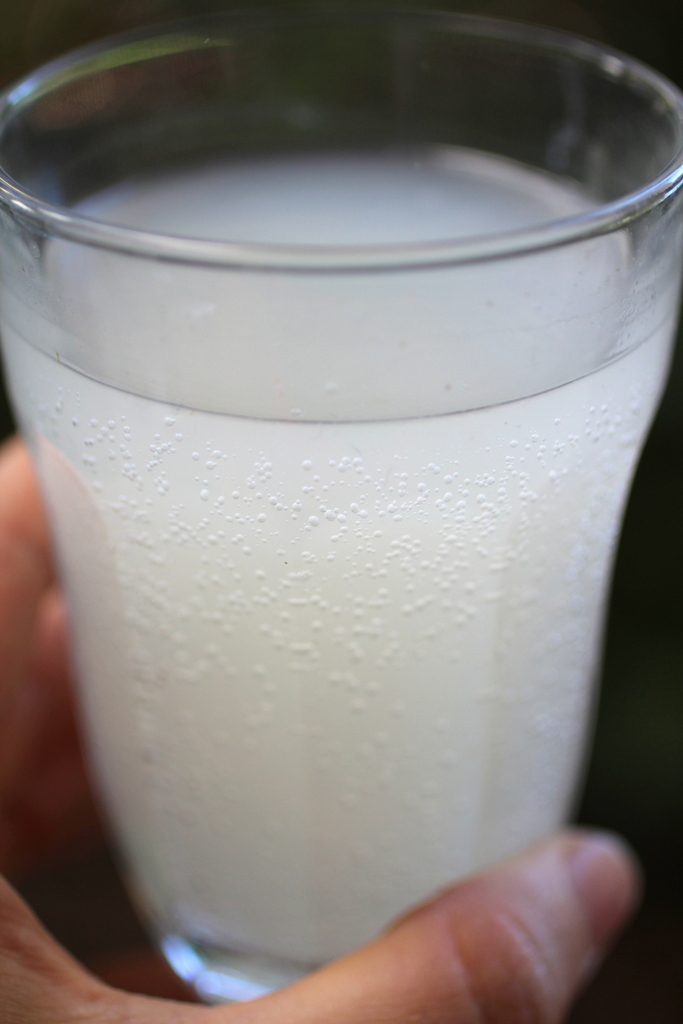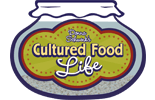 Refreshing Taste
Coconut water kefir has a wonderfully refreshing taste that I love. It is super easy to make and I have many options for you to fit it into your lifestyle. Your family and friends will enjoy the taste and you can even mix this drink with a little sweetener if you prefer a sweeter taste. You can use the water kefir crystals  to make all different kinds of drinks and not just coconut water kefir.
The best way I can describe coconut water kefir is "soothing" - it's calming to my central nervous system and to my mind. So whether it's the abundance of potassium, or probiotics, or extra vitamins and minerals, I am grateful for what it does for me. I like to create my own calm through the foods and beverages I consume and then invite others to enjoy them, too. It makes life more meaningful.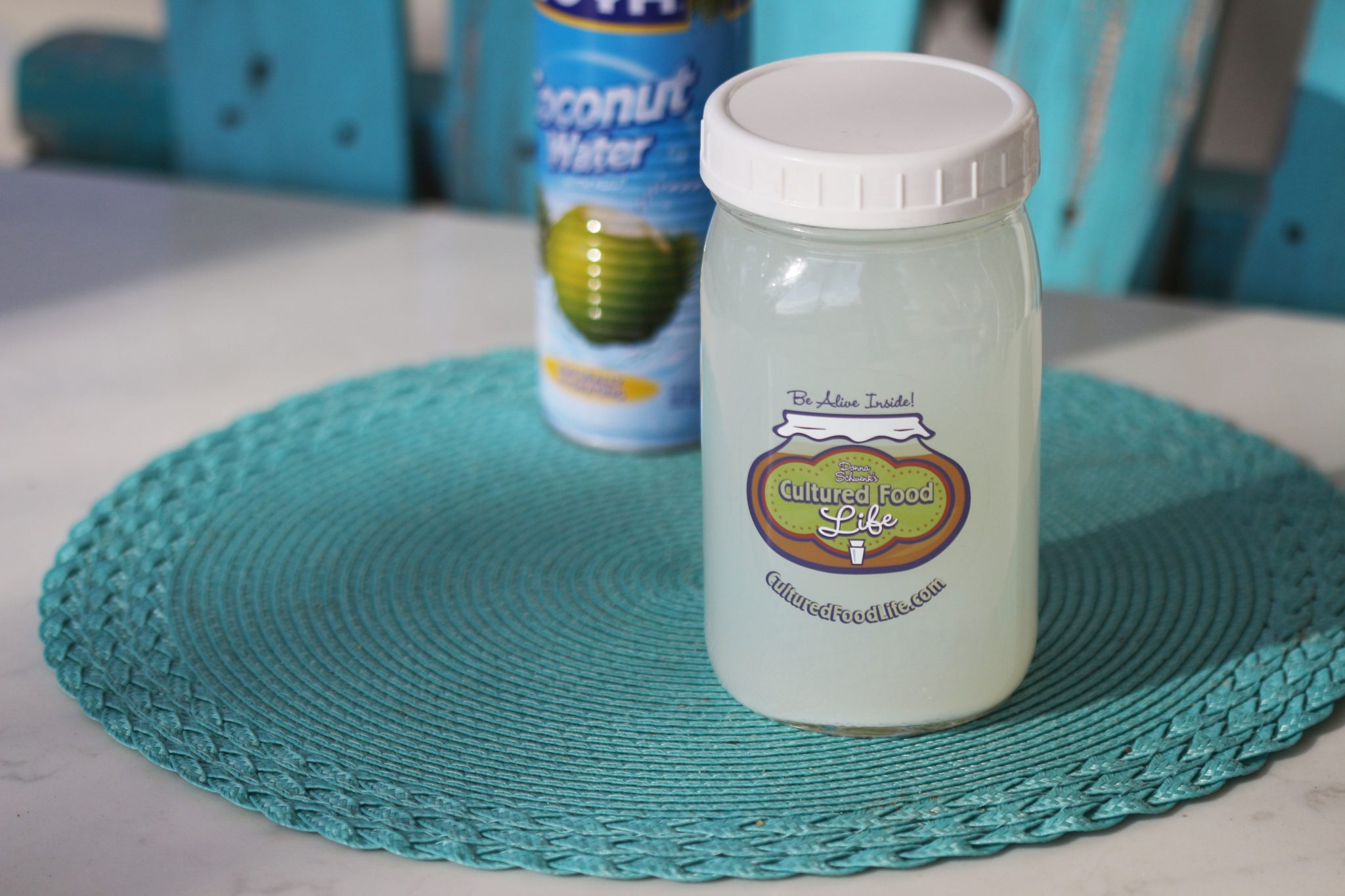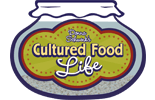 Taking Care of Water Crystals
If you use water kefir crystals to make coconut kefir, the coconut water can be a little acidic and hard on the crystals if they're continually left in coconut water. This can cause them to not multiply as quickly. We recommend switching back to feeding them with sugar water every other feeding. Water kefir crystals like to be fed a lot and are one of the most important rules in caring for them. Feed them often and this will give you lots of water kefir!
References:
Karthikeyan, J., & Samipillai, S. S. (2010). Sugarcane in therapeutics. Journal of Herbal Medicine and Toxicology, 4(1), 9-14.
https://www.ncbi.nlm.nih.gov/pubmed/15892382
https://www.mdpi.com/1420-3049/14/12/5144
Vermeulen, K.; Strnad, M.; Kryštof, V.; Havlicek, L.; Van der Aa, A.; Lenjou, M.; Njis, G.; Rodrigus, I.; Stockman, B.; Van Onckelen, H.; Van Bockstaele, D.R.; Berneman, Z.N. Antiproliferative effect of plant cytokinin analogues with an inhibitory activity on cyclin-dependent kinases. 

Leukemia

 2002, 

16

, 299–305. [Google Scholar] [CrossRef] [PubMed]
Rattan, S.I.S.; Clark, B.F.C. Kinetin delays the onset of ageing characteristics in human fibroblasts. 

Biochem. Biophys. Res. Commun.

 1994, 

201

, 665–672. [Google Scholar] [CrossRef] [PubMed]