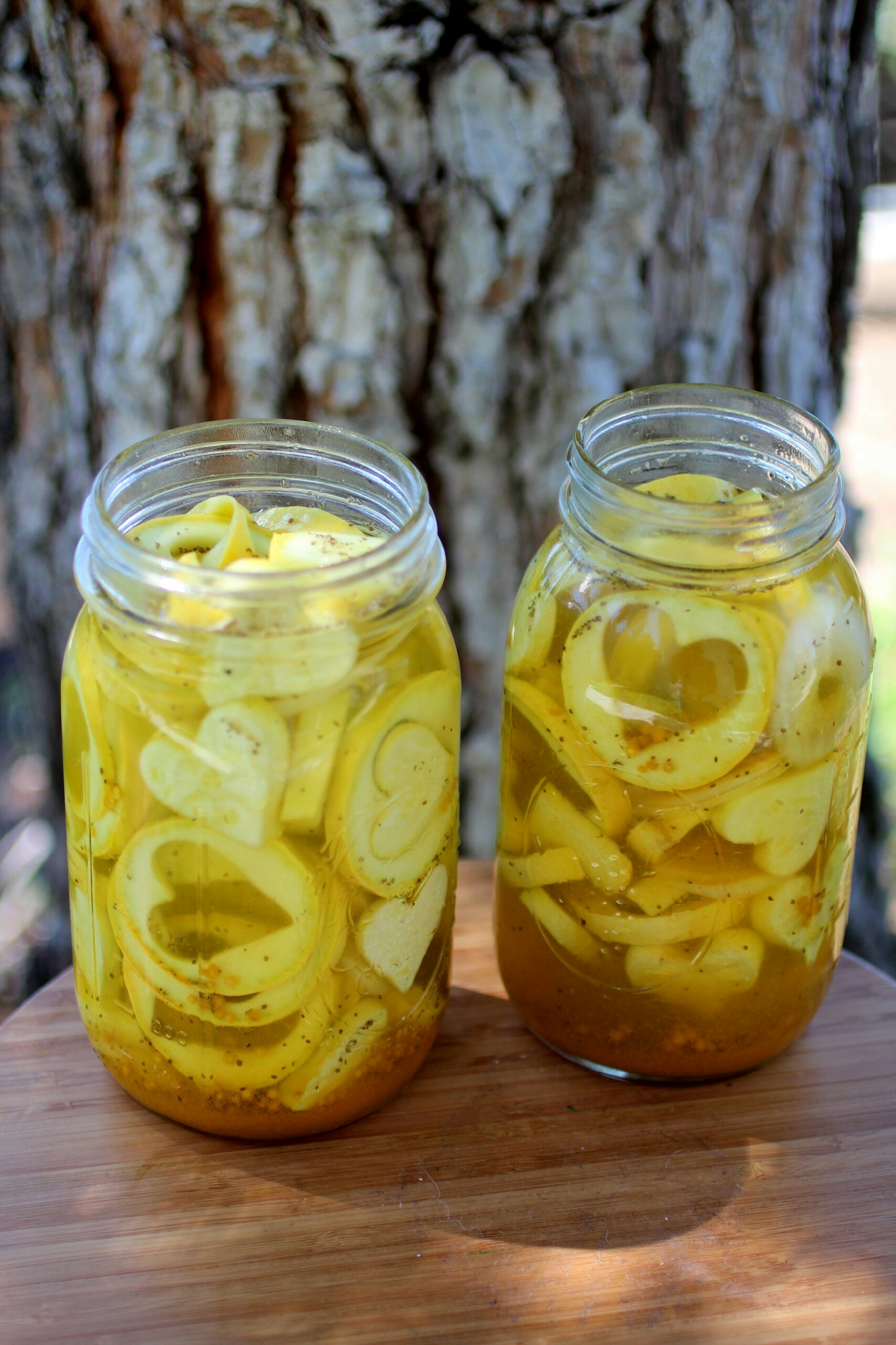 Happiness often sneaks in a door you did not think was open.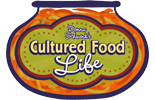 One of my favorite things about summertime is the farmer's markets and fresh veggies. Turing fresh produce into perfectly preserved cultured veggies makes me so happy, but it wasn't always that way. When I was growing up, every summer my mom and her friends would can the produce from our garden. They would heat up the house for days with canning and sterilizing jars. The house will get so hot that I would go to a friend house to escape the heat. I did love one particular thing that my mom would can. It was a summer squash relish. I would eat spoonfuls of this stuff and have it with my sandwiches every day and craved it. I found my mom's old recipe and decided to culture it. No canning, just chop and place in jars and ferment. Doesn't get any better than that. It is still one of my favorite condiments and it tastes just as good as my mom's. It's a great way to use your summer squash and on top of that, it is a fantastic probiotic food. It also makes me very happy to see the jars in my fridge and reminds me of my mom.
Yellow squash is a brilliant source of vitamin C and a very good source of magnesium, vitamin A, fiber, folate, copper, riboflavin, phosphorus, potassium and it is high in manganese.
Cancer Prevention
Yellow squash is abundant in antioxidants that keep free radicals at bay. With its high beta-carotene content, yellow squash is a great source of protection from pollutants and chemicals that lead to cancer. Also the high vitamin C content is what helps prevent premature aging and cancer as well as inhibiting cell division.
I use the spice Turmeric in this recipe and turmeric is one the most thoroughly researched plants in existence today.  In a five-year long research project on this sacred plant has revealed over 600 potential preventive and therapeutic applications, as well as 175 distinct beneficial physiological effects.
I also use Honey in this recipe. Many people think you can't use honey in fermented foods because it is anti-bacterial, but actually, it works very well with the addition of a culture package. The honey gives the good bacteria food to eat, and keeps the culture active longer, because it has a steady supply of food. It seems like a lot of honey but the cultures eat the honey and make probiotics from it and to keep this a sweet relish you have to add a lot. Those good bacteria will eat all the honey over time as it keeps fermenting. This is the wonderful thing about probiotic foods, the good bacteria keep things in balance as you ingest them. They help consume sugars inside of you as well as the food.
"Today vegetables. Tomorrow... cultured vegetables with probiotics and increased vitamins and minerals."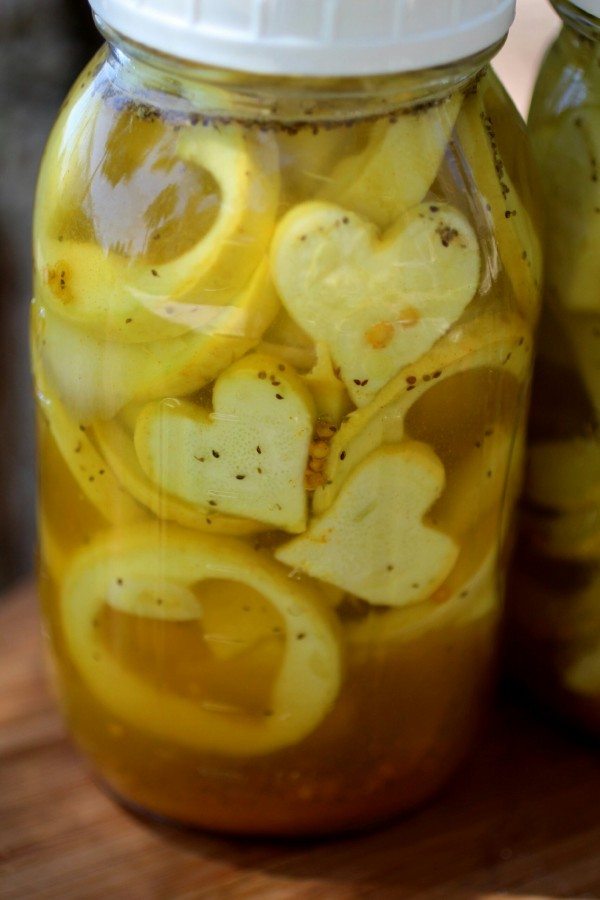 Summer Cultured Squash
Make some Donna's Dill pickles too, and you will have sweet and sour summer veggies.
Ingredients
1/4

teaspoon

Cutting Edge Cultures -

or 1/2 cup kefir whey

1

cup

Water spring or filtered with minerals

-

to mix with starter culture

2

pounds

yellow squash

-

cut in thin rounds

1

small

onion

-

chopped into thin slices

2

cups

honey -

yes, two cups!

1

teaspoon

celery seed

1

teaspoon

turmeric

2

teaspoons

mustard seeds

3

tablespoons

Celtic Sea Salt

2

cups

filtered or spring water with minerals -

you will add more later
Every ingredient with a link was selected by me to make it easier for you. I may receive a small affiliate commission if you buy something through my links. Thank you! ❤️
Instructions
If using the starter culture, stir together the culture and water. Let the mixture sit while you prepare the ingredients—around 10 minutes. If using kefir whey, add it when the recipe calls for culture.

Place squash and onion slices in 2 quart jars.

Place other ingredients h(oney, seasonings and salt) in a bowl with a spout for easy pouring.

Pour mixture into jars making sure that each jar gets equal amounts of ingredients. (Some of the seeds fall to the bottom.)

Add the Cutting Edge Culture or kefir whey and cover with water, leaving an inch or two at the top.

Seal the container and let it sit on your kitchen counter, out of direct sunlight, for 3 days. After 3 days, place the container in the refrigerator.

Check the vegetables every day to make sure they are fully submerged in the water. If they have risen above the water, simply push them down so they are fully covered by the water. If any white spots formed because the veggies rose above the water, do not worry. Remember, this isn't harmful. Just scoop out the vegetables that have the white spots on them and push the rest back under the water.
Notes
Storage note: This can be kept in a covered airtight jar in the refrigerator for up to nine months.

Are you on the list?
Sign up today and I'll send you my free Getting Started Guide!
Each week I'll send you updates, tips, recipes, and more! You might even be a winner of my weekly giveaway! (starter cultures, memberships, and more!)
Come be a part of my cultured food family!