Fermentize This Salad!
by
Knowledge is knowing a tomato is a fruit. Wisdom is not putting it in a fruit salad.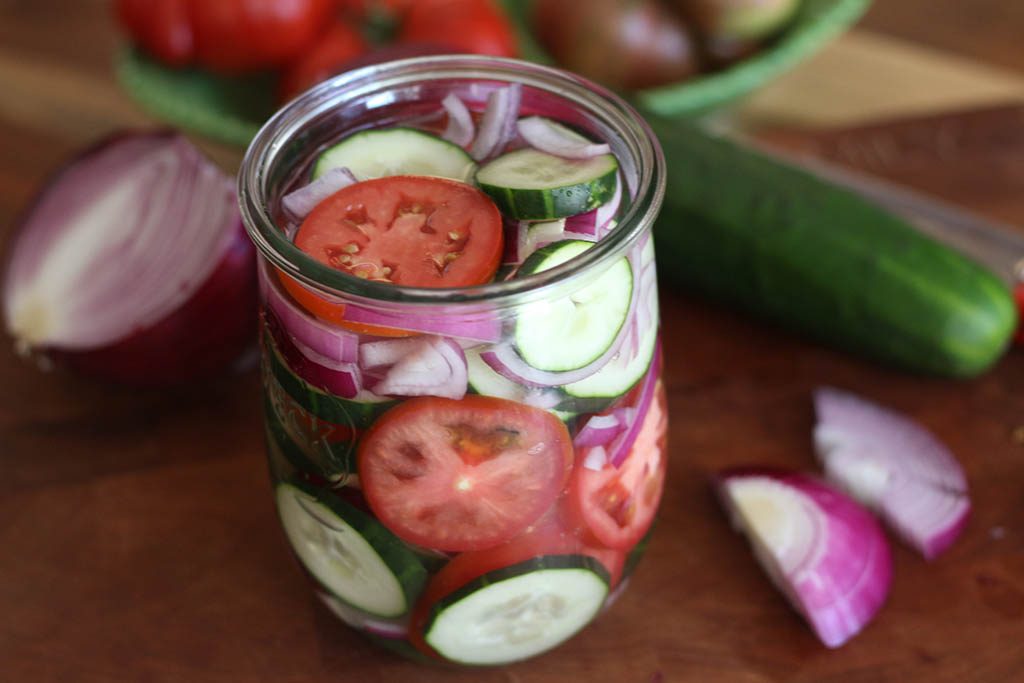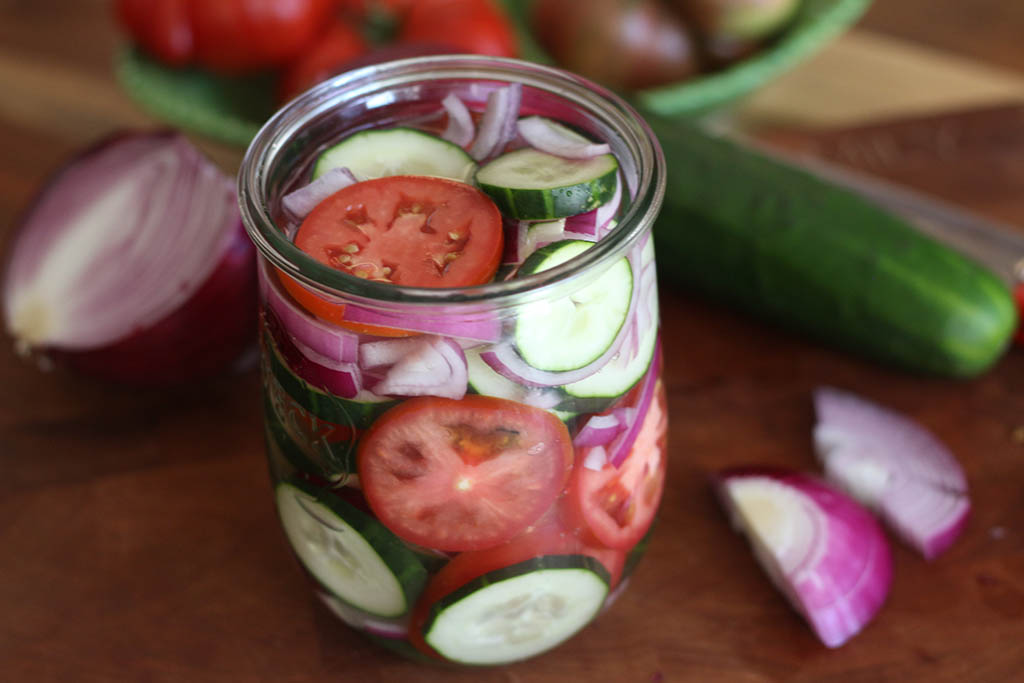 This is a favorite summertime salad made with cucumbers, tomatoes, and red onions that are abundant in the summertime. The taste is so light and fresh that I can eat gallons of this salad. I have had this salad many, many times made with vinegar but it was never fermented. So I took it upon myself to fermentize it and fill it with probiotics.  My brother-in-law has coined this word – fermentize – and he made me laugh when he asked if I can fermentize every known food under the sun. Here are a bunch of reasons to make this salad and not the least of them is that it's cultured, or fermentized, and loaded with enzymes and probiotics to make these special vegetables even more powerful.