Kombucha Margarita and Strawberry Too!
by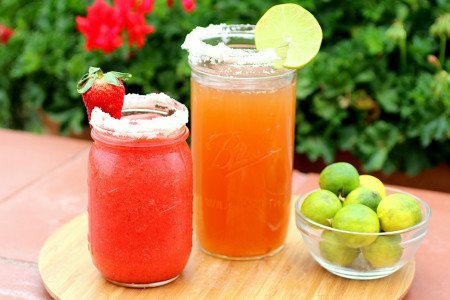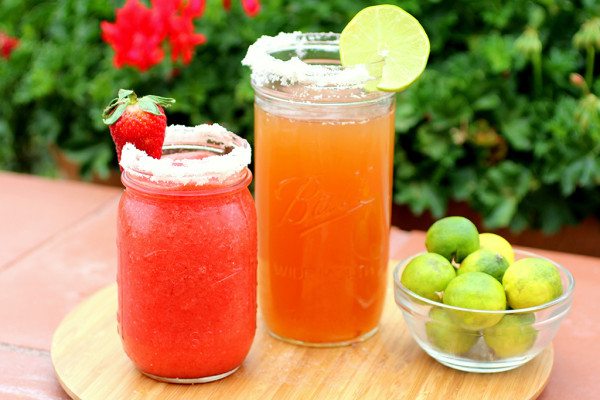 Last year on my thirtieth wedding anniversary we took a cruise to the Caribbean and stopped in Cozumel, Mexico. We took a Salsa Salsa class where we made lots of salsa, guacamole, and Margaritas. We had so much fun and since I don't really drink, but loved the taste of Margaritas, I wanted a kombucha recipe to enjoy instead of all the alcohol. We now have a couple of delicious tasting non alcoholic kombucha's, that we not only give you probiotics, but assist your liver in detoxing you.
Limes are prebiotics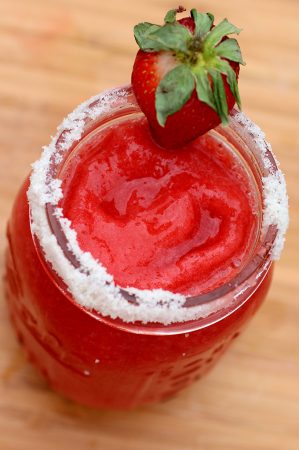 Lime juice is one of the ingredients in Margaritas. Limes have high levels of soluble fiber (a prebiotic, which is food for bacteria). This makes limes the perfect aid to help regulate the body's absorption of sugar into the bloodstream, reducing the occurrence of blood sugar spikes. Both limes and lemons feed the good bacteria, allowing the good bacteria to grow. When beneficial bacteria grow, they begin to repopulate the gut and remove or reduce harmful pathogens. This drink is a great way to begin the process of bringing balance to the body.
My daughter Maci came up with this wonderful Kombucha Margarita creation. I really love the frozen strawberry version, especially on a hot summer day! Don't forget to use good salt with minerals. The body needs minerals, and Celtic Sea Salt has over 80 minerals. When Celtic Sea Salt is combined with this delicious drink, you will enjoy enzymes, probiotics, and minerals!
Ingredients
1/2

teaspoon

lime zest

optional

1/2

tablespoon

agave nectar
Frozen Strawberry Kombucha Margarita
8

ounces

margarita kombucha

1/2

cup

strawberries

fresh or frozen
Instructions
Add lime juice, agave nectar, and salt to a 16-ounce bottle. Fill the rest of the bottle with finished Kombucha leaving a small amount of room at the top. Let sit 5-7 days or until bubbly. Check it once a day by opening it and giving it a quick check.

When your kombucha is done, dip the rim of your glass in lime juice and then dip it again in a plate sprinkled with Celtic Sea Salt.
Frozen Strawberry Kombucha Margarita
Dip the rim of your glass in lime juice and then dip it again in a plate sprinkled with Celtic Sea Salt.

Pour strawberry mixture into your glass and enjoy!