Prebio Plus
Prebio Plus food for your bacteria!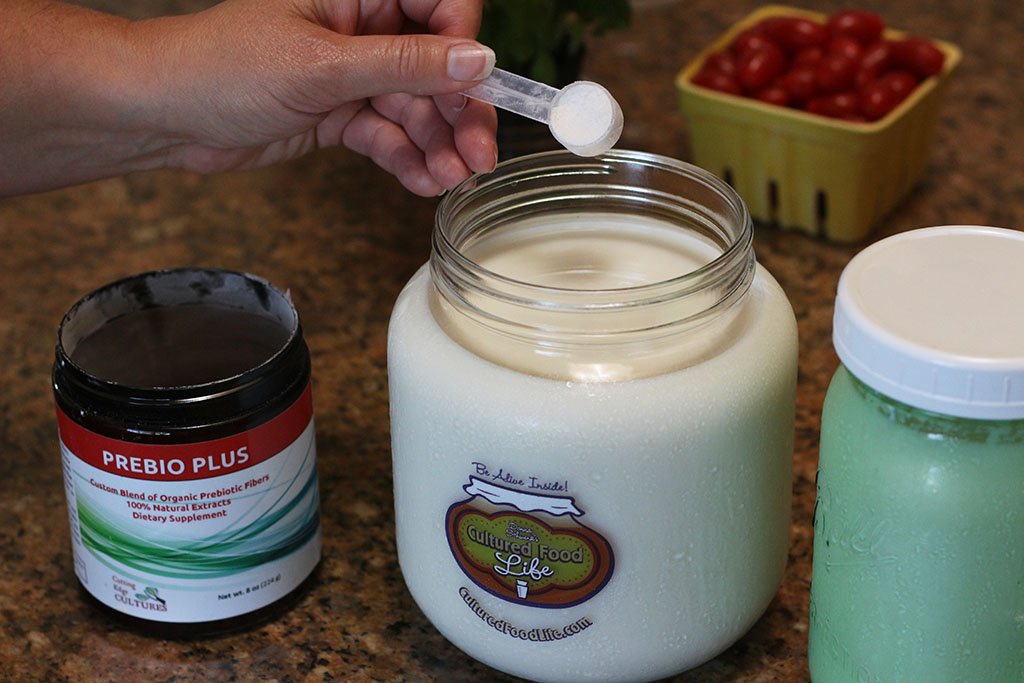 We have another new product called
Prebio Plus
that your gut, kefir, and cultured vegetables will love. We designed it that way! Prebiotics are just as important as probiotics, but you should use them together. Prebiotics reside in all kinds of fruits, vegetables, some nuts, and other foods. We have found some of the strongest sources of prebiotics and placed them in an easy to use powder form. Without prebiotics your good bacteria never grow like they should. Prebiotics essentially serve as fertilizer for the bacteria in your colon. Eating cultured probiotic foods will aid the colonies of bacteria and adding prebiotics makes these colonies grow and crowd out pathogens, reestablishing the balance of good bacteria in strong numbers.  This can strengthen your immune system to resist infections and viruses, remove toxins, and a host of other things your bacteria are designed to do.
Prebio Plus has three prebiotics!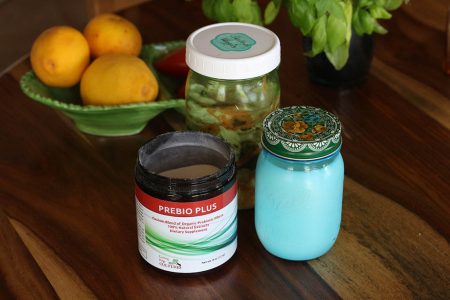 Prebio Plus
is food for your bacteria. I love, love this product and so does my kefir and my cultured veggies. Prebio Plus has
three
different strains of prebiotics making it three times as effective as other prebiotics on the market today.
Prebio Plus is easy to use:
Add Prebio Plus – to any food or beverage, hot or cold.
Add Prebio Plus – to kefir or cultured veggies while they're culturing, or even after they're done for an extra boost of probiotics to your cultures.
Add Prebio Plus – to your kefir to make it super creamy or even after it has over separated and it helps it to become creamier again.
Add Prebio Plus – to salad dressings or condiments such as kombucha mayo or kefir cheese for an added probiotic boost.
Add Prebio Plus – to your morning coffee or tea to start your inner bacteria off to a running start at the beginning of the day.
Add Prebio Plus – to baked goods and sprinkle it on salads or even toast and jam.
Buy Prebio Plus
Help your good bacteria grow and multiply.
Buy Easy Kefir
Learn the easy way to make kefir.