What Do Your Bacteria Eat?
Diet changes your microbes quickly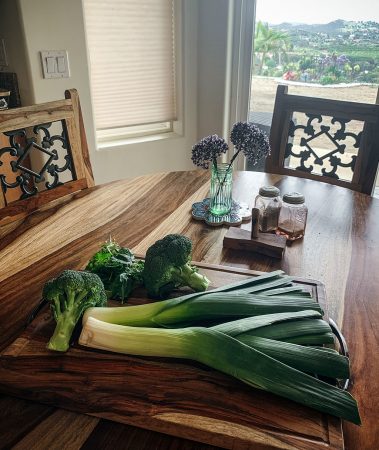 You are what your bacteria eat. It sounds like a science fiction movie, that deep within our gut is an entire ecosystem which is affecting both our cravings and moods to get us to eat what they want.
Is that crazy or what? But it's true. Some of these microbes want fat and others want sugar, and they fight for nutrients. They do this so they can stay alive and dominate the gut by sheer numbers alone. They influence our decisions by releasing signaling molecules into our gut. Since the gut is the second brain and linked to our immune system, the endocrine system, and the nervous system those signals influence our physiological and behavioral responses. Let's face it - we all know we should eat more healthy foods. You have to be living under a rock to not know that we should be eating more fruits and vegetables, so why don't we do this? Well, the makeup of your bacteria is a huge part of who you are. You're 99% microbial more than anything else, and what you feed these trillions of microbes will greatly affect your life, your cravings, and your mood.
Our diets have a huge impact on microbial populations in the gut. It's a whole ecosystem, and it's evolving on the time scale of minutes. Carlo Maley, Ph.D., director of the UCSF Center for Evolution and Cancer says, "Bacteria within the gut are manipulative. There is a diversity of interests represented in the microbiome, some aligned with our own dietary goals, and others not. Fortunately, it's a two-way street. We can influence the compatibility of these microscopic, single-celled houseguests by deliberately altering what we ingest, according to Maley, with measurable changes in the microbiome within 24 hours of diet change."
There are even specialized bacteria that digest seaweed found in humans in Japan where seaweed is popular in the diet. These bacteria are unique to them as their microbes adapted and multiplied because of their diet.
There is no one size fits all for the perfect diet. We are unique and diverse, but so are our bacteria. Our genes aren't what matters, it's our microbes and they can adapt. They evolve depending on what you feed them and this determines your health and well being. Discover how important this is for you!
Are you on the list?
Sign up today and I'll send you my free Getting Started Guide!
Each week I'll send you updates, tips, recipes, and more! You might even be a winner of my weekly giveaway! (starter cultures, memberships, and more!)
Come be a part of my cultured food family!