Is Kombucha Good For You?
by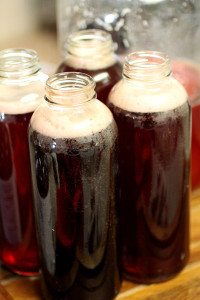 Is kombucha good for you? Is it alcoholic? As of late, kombucha has been getting a lot of press. Kombucha has become a 0.6 billion dollar industry and is causing quite a stir in the beverage business. Its popularity has grown strictly by word of mouth and is growing at an incredible rate. Even Pepsi is thinking of jumping on the bandwagon and making kombucha, as people look for healthy alternatives to pop. There are controversial articles circulating about kombucha, and that's when I start getting emails from people who don't know who or what to believe. I always shoot straight with you. I don't write sensational blogs about dangerous foods and topics to drive traffic to my site; but the truth is, nobody knows jack diddly about what's right for YOU. YOU are the wisest person concerning your own diet and what food and drinks you should consume, and not me or anybody else. We have lost our way in all this, and stopped trusting and looking for our own guidance, and honestly I don't know how we even decide what to eat anymore! They've demonized everything, for goodness sakes! Everybody has a different idea about what's right and it's getting worse by the day. I'm going to give you my opinion about kombucha and my fourteen years of experience with it, but I encourage you to test it out on your own body and make your own decisions.
I stopped drinking kombucha for three months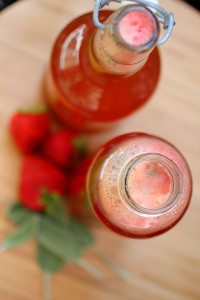 I've been drinking kombucha for fourteen years. During year two, I stopped drinking kombucha for three months because I, too, read an article online from someone supposedly in the know who thought it was bad for you. In those three months, some of my joint pain came back, I started feeling tired and sluggish in the late afternoons, and I didn't have as much energy overall, so I started drinking it again and all these symptoms went away. I saw it help my family, too, and it is the first thing we reach for when someone has a sore throat or feels tired and run down.
those who are saying that kombucha is alcoholic
Those who are saying that kombucha is alcoholic don't understand the fermentation process nor the science behind kombucha. I have had several people on my forum who have tested their alcohol levels with a breathalyzer and came up with zero alcohol and so have many others found the same results. One person drank a gallon of kombucha in a sitting and he, too, found nothing really registered on his breathalyzer, but then found he was detoxing like crazy since he wasn't very healthy to begin with. I don't recommend trying this!
Here is my take on all this. The only time kombucha can even have a slight bit of alcohol is when you second ferment it with fruit juice. Since fermentation is required to make kombucha, the drink generally includes a trace amount of alcohol, but so does yogurt and other foods. Even orange juice has alcohol. About two ounces of juice is usually used to second ferment kombucha. While it ferments, it can create a little bit of alcohol; but then as it continues to ferment, it subsides. And given long enough, kombucha turns to vinegar.
feds are trying to take kombucha off the shelf
The feds are trying to take kombucha off the shelf. U.S. Rep. Jared Polis wrote a letter to John Manfreda, head of the Alcohol and Tobacco Tax and Trade Bureau, asking the agency to back off. Polis argues that bottles of kombucha consistently test below the 0.5 percent mark when cold and that they can exceed this limit when they are improperly stored at higher temperatures. "Eight spoiled kombuchas are roughly the equivalent of one beer, but that doesn't mean we should regulate it like we do alcohol — it makes absolutely no sense," Polis wrote. "(The) current testing method often confuses organic acids and naturally occurring sedimentation for ethanol, which increases the reading of the alcohol content to a higher percentage than is actually contained in the product," Polis noted.
benefits of  kombucha
Here are some benefits of  kombucha. It has a special probiotic yeast called S. boulardii. It is one of the most researched and used probiotics world wide. One of the most interesting things about S. boulardii is its resistance to stomach acid.  It cannot be killed by antibiotics, which makes it incredibly useful for maintaining a healthy gut when treating an illness with antibiotics. Antibiotics do not target only bad bacteria, they target all bacteria, so your internal ecosystem can easily get thrown off but this doesn't affect S. boulardii.   Read more about this in my new book (Cultured Food for Health).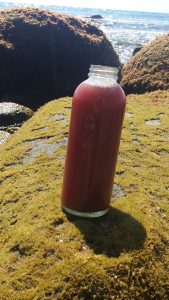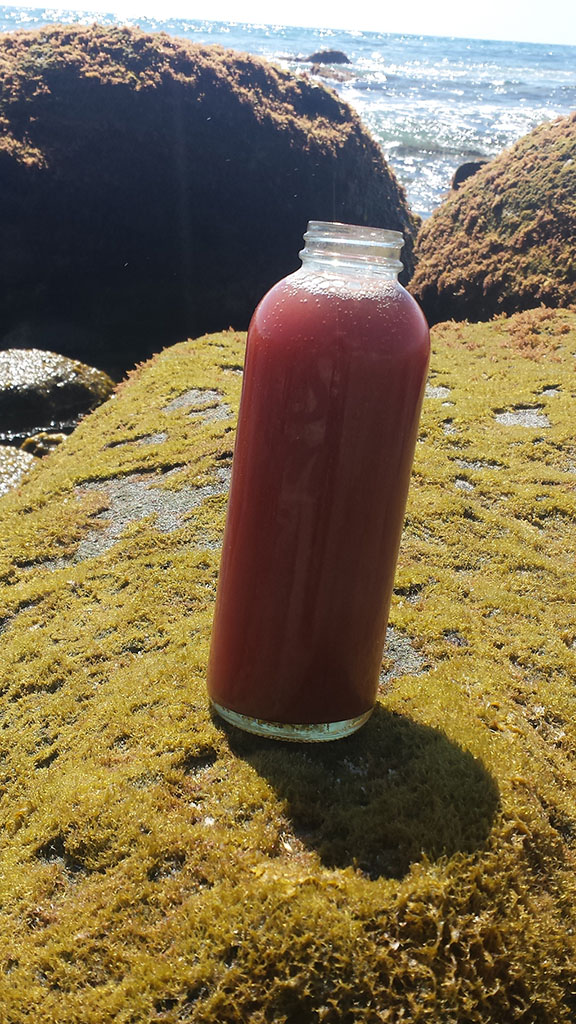 There is a new study on kombucha, published in the Journal of Food and Science. The research was carried out to understand the preventive effect of kombucha on heart weight, blood glucose, total protein, lipid profile and cardiac markers in rats with heart damage. They found that kombucha tea significantly decreased cholesterol, triglycerides, LDL and VLDL while increasing the levels of HDL. Similarly, a decrease in leakage of cardiac markers from the myocardium was also observed. When I posted this on my Facebook page, several people commented that their cholesterol levels had gone down, and quite significantly, since they started to drink kombucha. 
It is also wonderful in assisting the liver in detoxing. This is one of the most powerful things that kombucha is known for, and one of the reasons I drink it daily.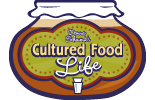 I love this beverage and hope that you will too, but always trust yourself and find out for yourself whether kombucha is right for you. That's what this blog and website is all about. Empowering you to find your way in this crazy, wild world. You're wiser and smarter than you know and don't you ever forget that!
"Nobody can give you wiser advice than yourself"Marcus Tullius Cicero

Two New Kombucha Recipes!