History of Kefir, Kombucha, and Fermented Vegetables
by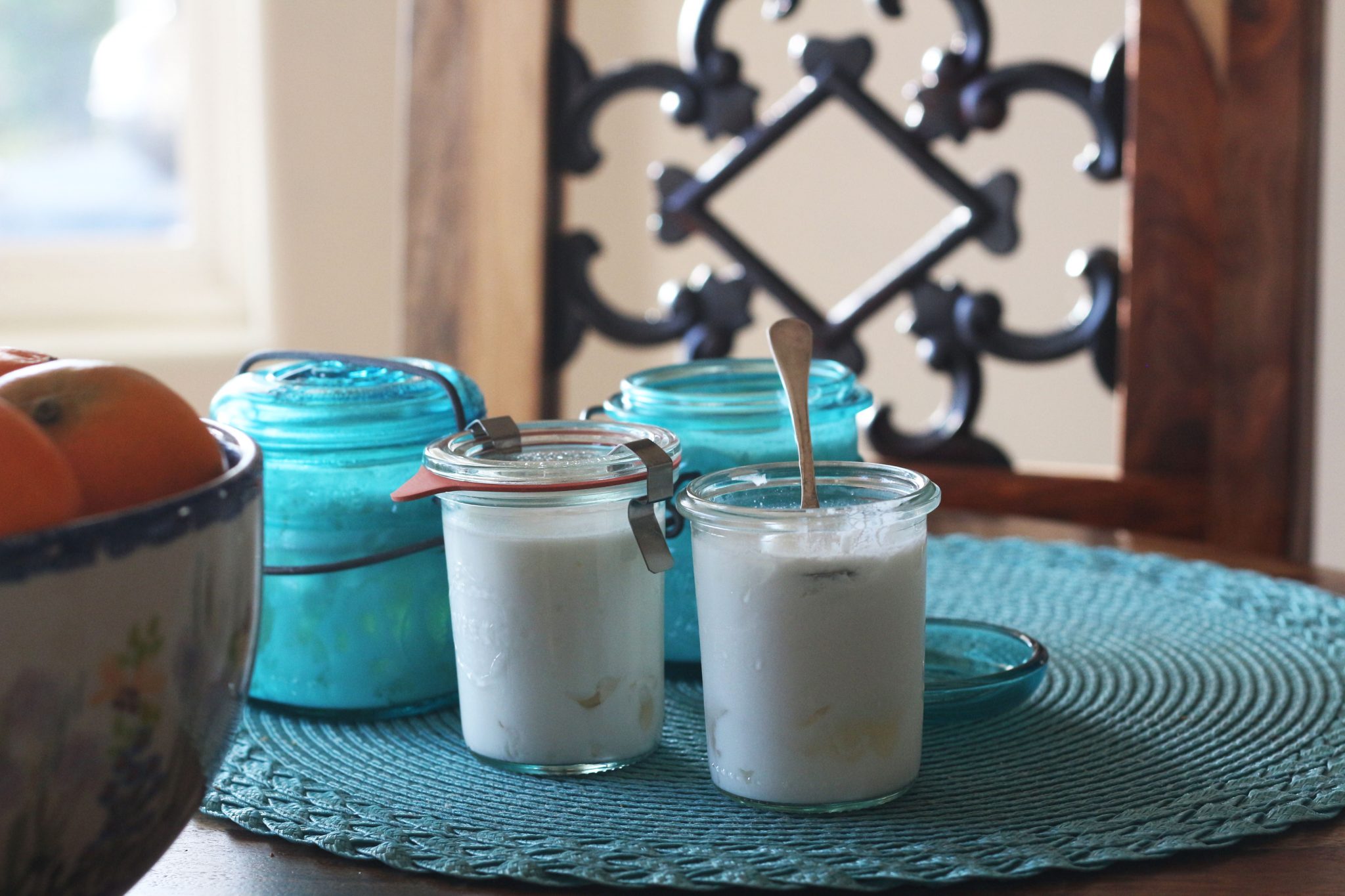 We all have trials and struggles throughout our lives and often these struggles have brought me to my knees. But without fail, each and every one of them has been a blessing in disguise. The pain turned to wisdom and I found myself so grateful for the struggle that brought me so much pain. Standing in the middle of the storm, all I can do sometimes is pray, quiet the voice of fear, and believe in the still, small voice that says, "Don't be afraid. Hang on, help is coming!" It so happened to me almost two decades ago when I first found cultured foods. Desperate to find answers for my family and myself, I went looking for help with the ailments that were plaguing my family. I was wandering around a health food store looking for answers in the supplement aisle and then went to the book section and pulled two books off of a shelf. I sat down to read them and one of the books opened to a page entitled, "Kefir."  I started reading about this ancient food and I picked up the other book and it too fell open, and I jumped when I saw the words on the page that said "kefir." Right at that moment, a store employee saw me reading that book. He stopped, turned around, stood in front of me, and said, "That's the most important book you will ever read. You should pay attention." Chills ran over my body and I bought both books and this drink they called kefir. I brought all three items home, and the health of my daughter and I quickly improved drinking kefir, and so did the rest of my family. I would stay up into the wee hours of the morning researching this probiotic drink and all it could do, and it took me down roads that I never dreamed would change my life in such a dramatic way.
Little did I know that kefir would become my best friend and constant companion and I would become its voice for the billions of healthy life-giving microbes that are contained within it. It has a long history and this ancient food found its way to me when I needed it most. There is always help for all of us on this journey of life no matter what the problem may be. There is guidance supreme that lays within our hearts and all we have to do is ask for it. Our bodies are masterpieces made with precision and grace, and each of us is made with trillions of bacteria that compose more of our body than anything else. All around us we find bacteria  – one of the most dominant organisms on this planet. Since something loved us so much to create us this way, I made it my never-ending quest to find the rhyme and reason as to why nobody was really talking about this. What has occurred has been a journey back in time that has healed me, consoled me, and given me tools to live in this world that is ever changing. Never did I think the answers to my prayers lay inside a mason jar that was filled with billions of living organisms. But this is how the answers came to me. There is a blessing in every challenge, a door of opportunity for everything that brings us pain. And now I've lived long enough to see this truth. Here are the stories about the origins of the foods I love the most in this world.

Ancient Foods with Wisdom
Listen to My Podcast
Walking in the footsteps of those who lived hundreds of years before us, hear the legends and myths of cultured foods. These foods changed my life and health, they were profound stories of wisdom that felt like a hand reaching from the great beyond to help me in the here and now. Listen and find out how this wisdom can change your life too.