History of Kefir, Kombucha, and Fermented Vegetables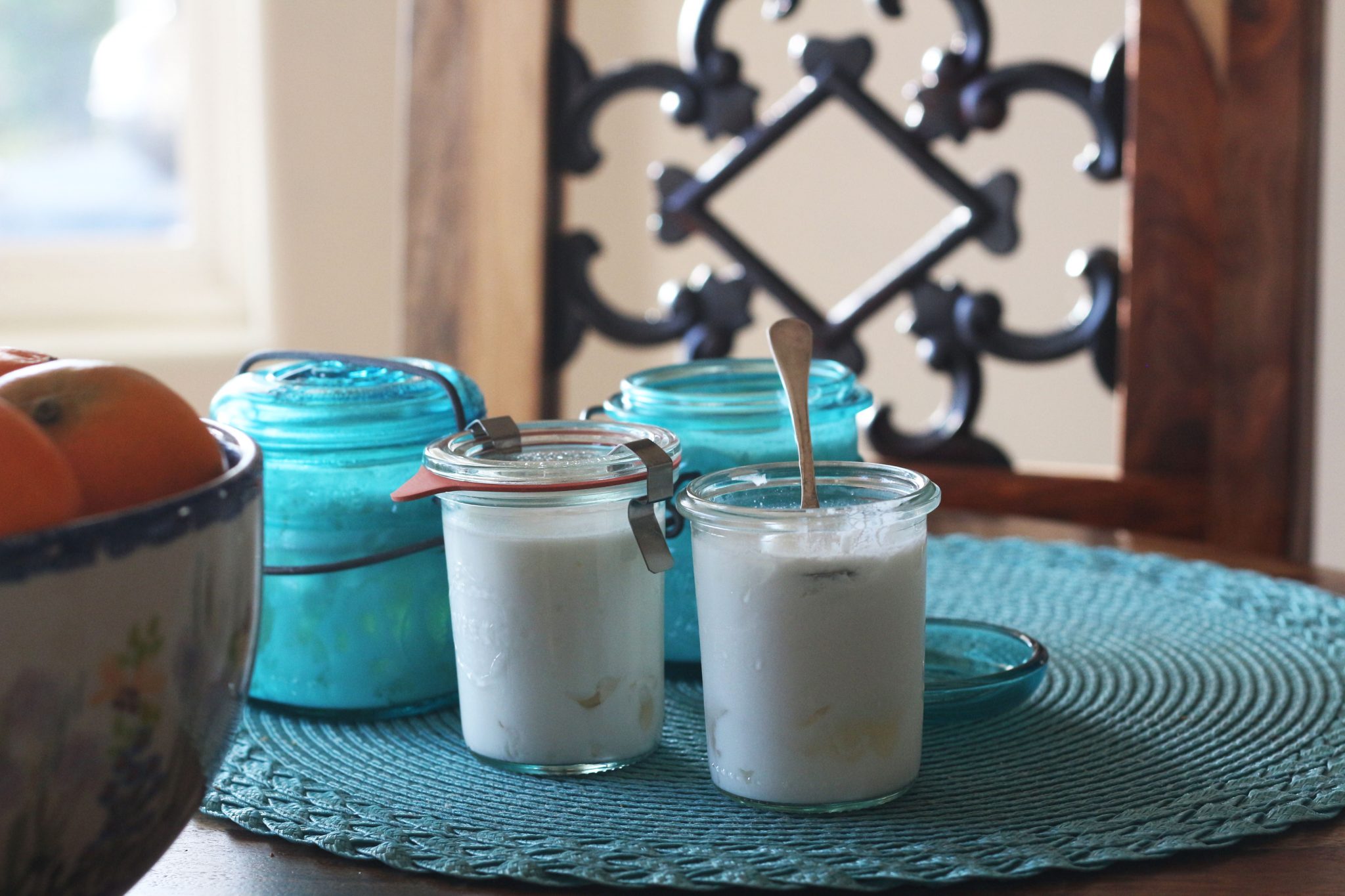 We all have trials and struggles throughout our lives and often these struggles have brought me to my knees. But without fail, each and every one of them has been a blessing in disguise. The pain turned to wisdom and I found myself so grateful for the struggle that brought me so much pain. Standing in the middle of the storm, all I can do sometimes is pray, quiet the voice of fear, and believe in the still, small voice that says, "Don't be afraid. Hang on, help is coming!" It so happened to me almost two decades ago when I first found cultured foods. Desperate to find answers for my family and myself, I went looking for help with the ailments that were plaguing my family. I was wandering around a health food store looking for answers in the supplement aisle and then went to the book section and pulled two books off of a shelf. I sat down to read them and one of the books opened to a page entitled, "Kefir."  I started reading about this ancient food and I picked up the other book and it too fell open, and I jumped when I saw the words on the page that said "kefir." Right at that moment, a store employee saw me reading that book. He stopped, turned around, stood in front of me, and said, "That's the most important book you will ever read. You should pay attention." Chills ran over my body and I bought both books and this drink they called kefir. I brought all three items home, and the health of my daughter and I quickly improved drinking kefir, and so did the rest of my family. I would stay up into the wee hours of the morning researching this probiotic drink and all it could do, and it took me down roads that I never dreamed would change my life in such a dramatic way.
Little did I know that kefir would become my best friend and constant companion and I would become its voice for the billions of healthy life-giving microbes that are contained within it. It has a long history and this ancient food found its way to me when I needed it most. There is always help for all of us on this journey of life no matter what the problem may be. There is guidance supreme that lays within our hearts and all we have to do is ask for it. Our bodies are masterpieces made with precision and grace, and each of us is made with trillions of bacteria that compose more of our body than anything else. All around us we find bacteria  - one of the most dominant organisms on this planet. Since something loved us so much to create us this way, I made it my never-ending quest to find the rhyme and reason as to why nobody was really talking about this. What has occurred has been a journey back in time that has healed me, consoled me, and given me tools to live in this world that is ever changing. Never did I think the answers to my prayers lay inside a mason jar that was filled with billions of living organisms. But this is how the answers came to me. There is a blessing in every challenge, a door of opportunity for everything that brings us pain. And now I've lived long enough to see this truth. Here are the stories about the origins of the foods I love the most in this world.
Ancient Foods With Wisdom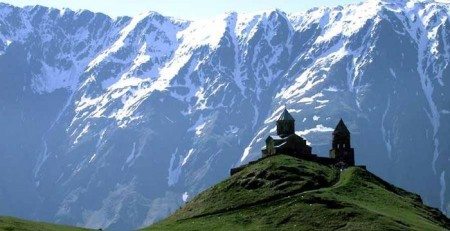 One of my favorite things about kefir is the many stories, legends, and history behind it. It has been around for thousands of years and the stories are many, as are the mystics behind this food. It would make a great documentary! One of the first stories I heard dates back to the time of Abraham. It is there in ancient scrolls found in Turkey that the patriarch Abraham credits his long life to this fermented milk. Another story passed around said that the manna that fell from the sky to feed the children of Israel was actually kefir grains; and still another legend, told in Turkey, is that kefir was given to Noah from an angel to sustain him. Even Marco Polo mentioned kefir in the chronicles of his travels in the East.
The most documented story about kefir took place in the Caucasus Mountains, between the Black Sea and the Caspian Sea. Legend has it that the prophet Muhammad claimed that the grains were a gift from Allah. He then gave kefir grains to the people and taught them how to make kefir. The "Grains of the Prophet" were guarded carefully since it was believed that they would lose their strength if the grains were given away to the wrong people, allowing the secret of how to use them to become common knowledge. Throughout the centuries, people occasionally heard strange tales of this unusual beverage which was believed to have "magical" properties. The people in the Caucasus Mountains have been drinking kefir for over a thousand years, and they are known for routinely living to well over 100 years old. Not many people outside the Caucasus region used kefir, and it was mostly forgotten about for hundreds of years until news spread of its use for the treatment of tuberculosis. Russian doctors believed that kefir was beneficial for health and the first scientific studies of kefir were published at the end of the nineteenth century. Unfortunately, the kefir grains required to make milk kefir were extremely difficult to obtain.
Nikolaj Blandov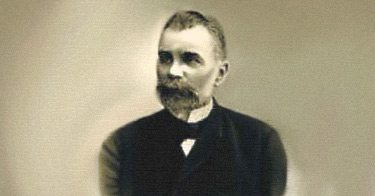 Russian doctors wanted kefir grains, so in 1908 a committee of Russian doctors, determined to get some grains, came up with a plan. They contacted the head of the Moscow Dairy, Nikolaj Blandov. He had connections in the Caucasus Mountains where the dairy made some of their cheese products. They sent a beautiful employee named Irina Sakharova to the court of a local prince to see if she could entice him to give her some grains. The prince was quite taken with her but had no intentions of giving her kefir grains, so instead, he kidnapped her for himself. However, Tsar Nicholas II was not happy when he discovered what the prince had done, and he ruled that the prince was to give Irina ten pounds of kefir grains to repay her for the insults she had endured. The precious kefir grains were taken back to the Moscow Dairy, and the first bottles of kefir ever manufactured commercially were offered for sale in Moscow in September 1908. By the 1930s, kefir was made and sold on a larger scale and the rest is history. In 1973, the Minister of the Food Industry of the Soviet Union sent a letter to 85-year-old Irina Sakharova thanking her for bringing kefir to the Russian people.
Scientists can't duplicate kefir grains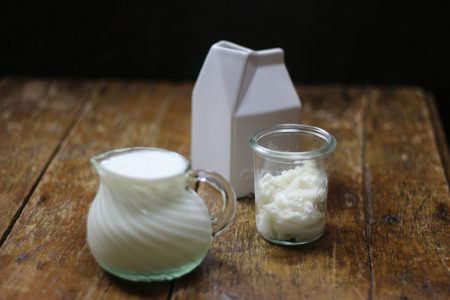 Kefir grains are so unique that scientists can't duplicate them. Even though they know exactly what's in kefir grains, they can't make the real thing. Scientists have all the ability and technology in the world to alter molecules and make drugs; but they can't create kefir grains, no matter how hard they try. Which adds even more mystery and intrigue to their origin. Kefir seems to have been around since time began and has written its own story on my heart and the lives of my family and friends. I'd like to believe that kefir came to me just like it has to the many people throughout time. And just like the prophets, patriarchs, and pioneers, I will carry on kefir's legacy. The stories are quite astounding, and they still continue to grow, but none have meant more to me than my own story. Kefir came to me when I needed it most and my books and website are the results of this miraculous food.
Walking in the footsteps of those who lived hundreds of years before us, hear the legends and myths of cultured foods. These foods changed my life and health, they were profound stories of wisdom that felt like a hand reaching from the great beyond to help me in the here and now. Listen and find out how this wisdom can change your life too.
Are you on the list?
Sign up today and I'll send you my free Getting Started Guide!
Each week I'll send you updates, tips, recipes, and more! You might even be a winner of my weekly giveaway! (starter cultures, memberships, and more!)
Come be a part of my cultured food family!