Sourdough & Sprouted Breads
Why you should eat sprouted grains or sourdough bread.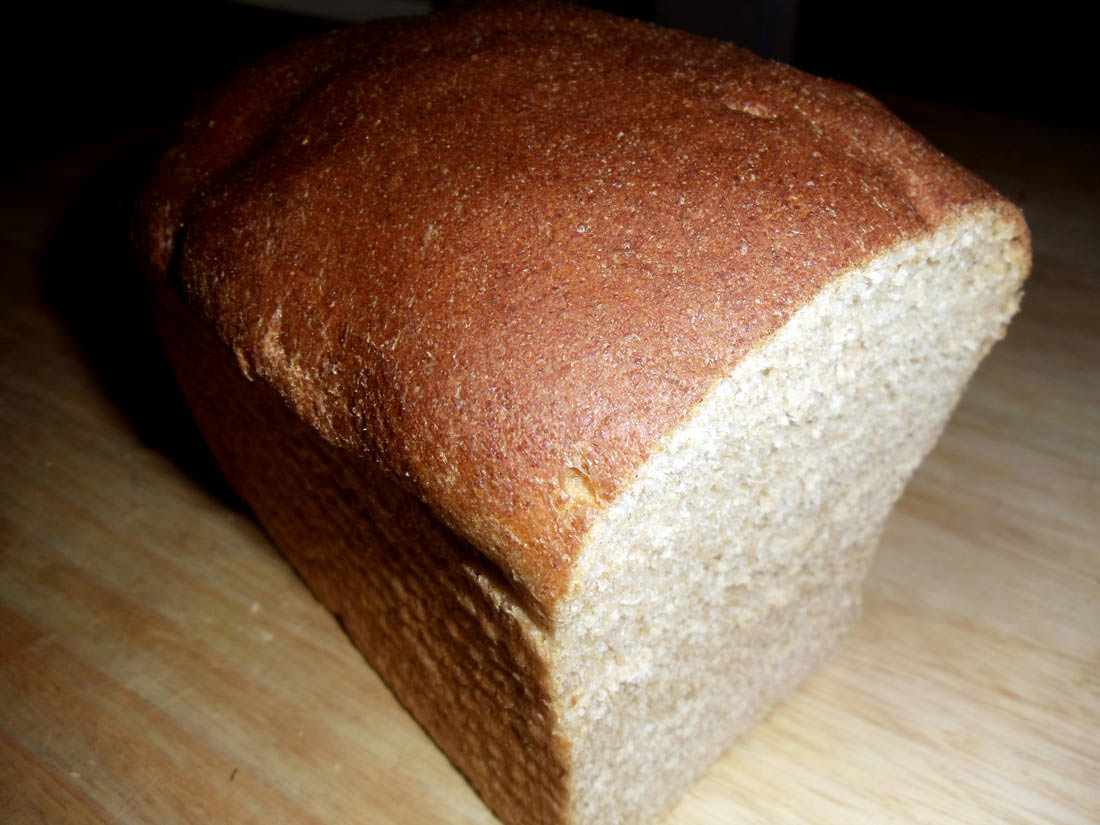 One of the reasons that I started using sprouted grains and sourdough was because of my daughter, Maci. She had terrible intestinal pain every time she ate. She had terrible gas and bloating and was pretty miserable. We had gone to doctors and they were not able to help. So I started to do research on my own and found a wealth of information. This is the result: Maci has been pain free for 3 years. No pain, gas, or bloating and, she is completely healed. One of the things that helped her tremendously was sprouted grains.
I have found that most people's bodies struggle to digest grains. Yet these same bodies flourish with grains that have been sprouted.  Sprouted grains are considered low glycemic, which is a wonderful benefit. The pancreas needs huge amounts of B vitamins to deal with stress. Once a grain has been sprouted most bodies recognize it as a vegetable rather than a starch which requires digestive enzymes not pancreatic enzymes. Therefore, eating sprouted grains does not stress the pancreas. In 2008, the USDA Food Safety and Inspection Service (FSIS) ruled that sprouted grains are more akin to vegetables than to whole grain
Phytic acid, which is a known mineral blocker, is present in the bran (the coating of nuts and seeds) of all grains and inhibits the absorption of calcium, magnesium, iron, copper and zinc. This inhibitor can neutralize our own digestive enzymes, resulting in the digestive disorders experienced by many people that eat unsprouted grains. Yet, phytic acid is broken down in the sprouting process and also, complex sugars responsible for intestinal gas are broken down during sprouting.
In addition, the sprouting process produces changes to the composition of the grain in numerous ways that make it a more beneficial food.  This process produces vitamin C and increases the content of vitamins B, B2, B5 and B6. Carotene, which is converted to vitamin A, increases dramatically – sometimes as much as eight-fold.  Sprouting also inactivates aflatoxins, which are toxins produced by fungus and are potent carcinogens found in grains.
You can find sprouted bread in the freezer section at health food stores and many grocery stores. My favorites are Alvarado Sprouted Flax Bread and Alvarado Sourdough Sprouted Bread. You can even sprout your own grains as I do and make your own flour to use in preparing all kind of delicious things – but that is another article.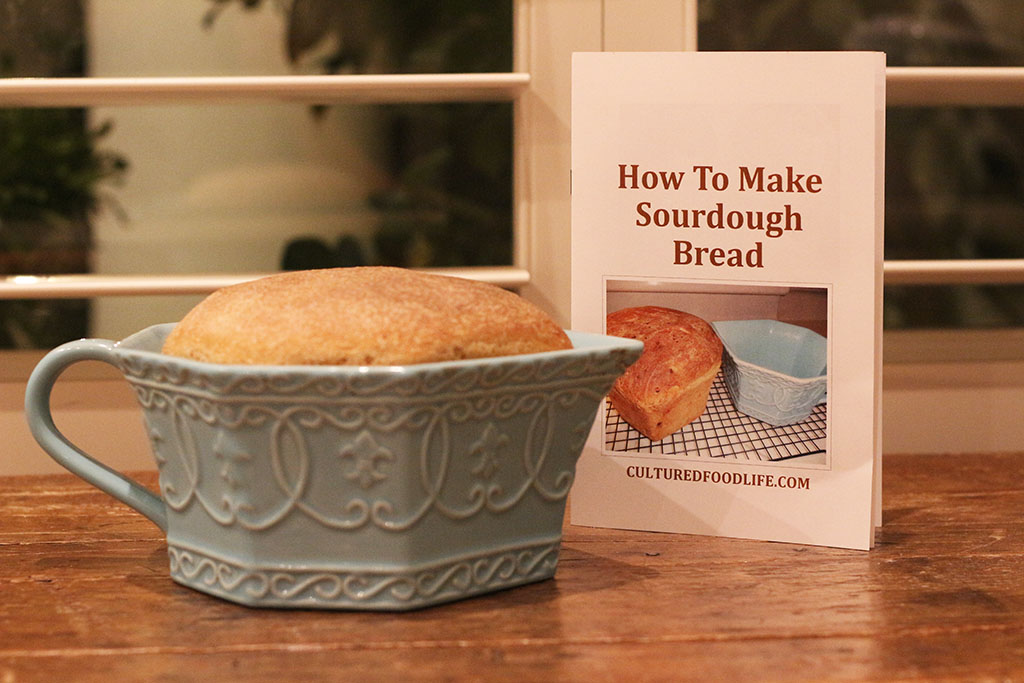 Sourdough Bread
Sourdough bread, much like sprouted bread, creates the same process of transforming the grain through a different method. Both methods are equally beneficial and they are really the only bread that most people should eat.
When you use a sourdough starter to make bread it deactivates the inhibitors and increases the bio availability of nutrients. This is similar to what sprouting your grain does; only this is through starter cultures that are loaded with good bacteria and yeasts. Sourdough also imparts a delicious flavor like nothing else.
I also like that sourdough uses yeast that has all the benefits of years of developing lactobacilli and many other healthy organisms instead of commercial made yeast. It also makes a low glycemic bread healthy for all (sprouting does this as well).
Commercial yeast is a single kind of organism that raises the bread very quickly and transforms grain into something that's even less good for you. Sourdough is two organisms: wild yeast and bacteria, in symbiosis. The yeast and bacteria transform the grain to make it healthier, easier to digest, and resistant to getting moldy or stale. I have seen many who had gluten problems do fine with long rise sourdough bread. The magic seems to occur when you let the rising time reach seven hours or longer. This is the amount of time it seems to take for the cultures to do their work.
This transforms the bread, allowing your body to digest it easily.
Sourdough bread is hands down my favorite cultured food to make. I love taking a warm loaf from the oven. You will love it, and so will your body.