Christmas Morning Sourdough Treat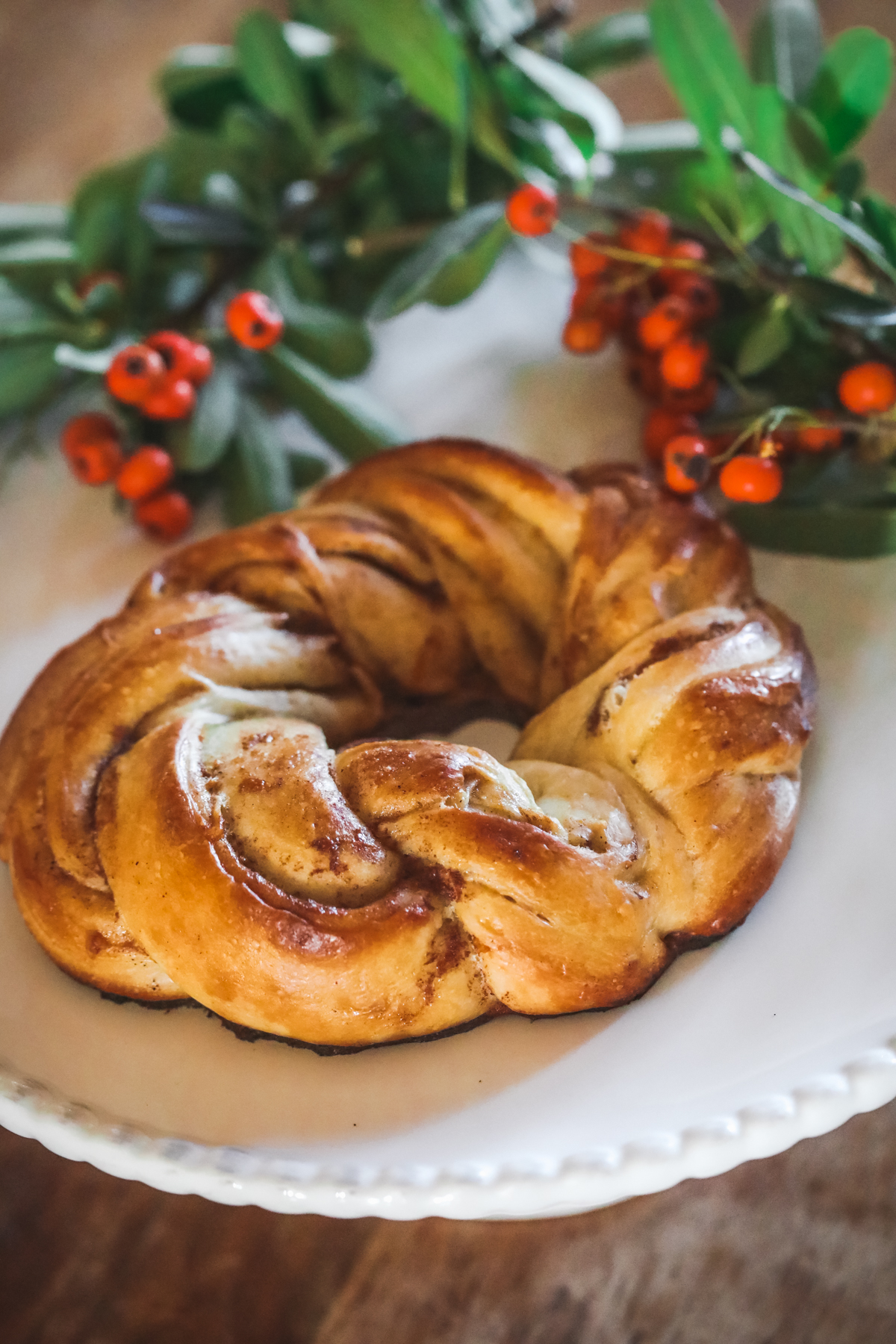 When I was growing up, my mom always made a Christmas braid on Christmas morning that was filled with cinnamon and nuts and covered in frosting. God forbid that she would decide to not make it on Christmas morning. It was tradition and it wouldn't have felt like Christmas if she didn't make it. I too have made a special bread braid every Christmas morning for my family. It has been adapted to a sourdough version and it too is a tradition in my family, and this year I decided to change it a little more. I have fond memories of cold winter mornings in Maryland when I had to catch the bus for school and sometimes my mom would make orange rolls for breakfast. I would eat them carefully and savor every bite and wish I could hide them from my sisters so I could have some when I got home from school.
Flour And Water Gets Magical
Bread made with a sourdough culture is a completely different food than bread made without this probiotic combination of bacteria and yeasts. I love caring for my sourdough starter, and I've spent many a day waiting for it to get bubbly and rise in the jar so I can bake with it.
Nothing has given me more pleasure than pulling loaves of crispy sourdough bread from the oven. I never tire of it, and after twenty years with the same starter and hundreds of loaves of bread, I've decided it is one of my most cherished possessions, along with my kefir grains, and kombucha SCOBY.
The Benefits
When you use a sourdough starter to make bread it deactivates the inhibitors and increases the bio-availability of nutrients. This is similar to what sprouting your grain does; only this is through starter cultures that are loaded with good bacteria and yeasts. Sourdough also imparts a delicious flavor like nothing else.
I also like that sourdough uses yeast that has all the benefits of years of developing lactobacilli and many other healthy organisms instead of commercially made yeast. Commercial yeast is a single kind of organism that raises the bread very quickly and transforms grain into something that's even less good for you. Sourdough is two organisms - wild yeast and bacteria - in symbiosis. The yeast and bacteria transform the grain to make it healthier, easier to digest, and resistant to getting moldy or stale. I have seen many who had gluten problems do fine with long rise sourdough bread. The magic seems to occur when you let the rising time reach seven hours or longer. This is the amount of time it seems to take for the cultures to do their work breaking down the enzyme inhibitors and phytic acid while imparting a delicious flavor. This transforms the bread, allowing your body to digest it easily.
Sourdough Is My Favorite Bread
Sourdough bread is hands down my favorite cultured food to make. I love taking a warm loaf from the oven and especially on Christmas morning. You will love it, and so will your body. Check out this recipe that is filled with cinnamon and orange flavors that are perfect for special times and also for making memories. I included step by step pictures to make it easier and hopefully it will encourage you to make this delicious treat. My Christmas wish . . . that I can help more and more of you make lots of delicious sourdough bread with the help of microbes who do most of the work. You might even want to make this a holiday gift. It's love made visible. 🎄🍊🥖
Cultured Christmas eBook!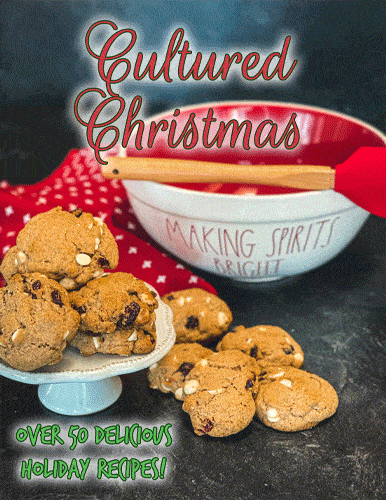 If you're a Biotic Pro member check our Cultured Christmas eBook with loads of cultured and sourdough recipes. We have over 45 cultured recipes just in time for the holidays!
Check it out in the download section of your Biotic Pro account or Become a Biotic Pro! 
Orange Cinnamon Swirl Sourdough Recipe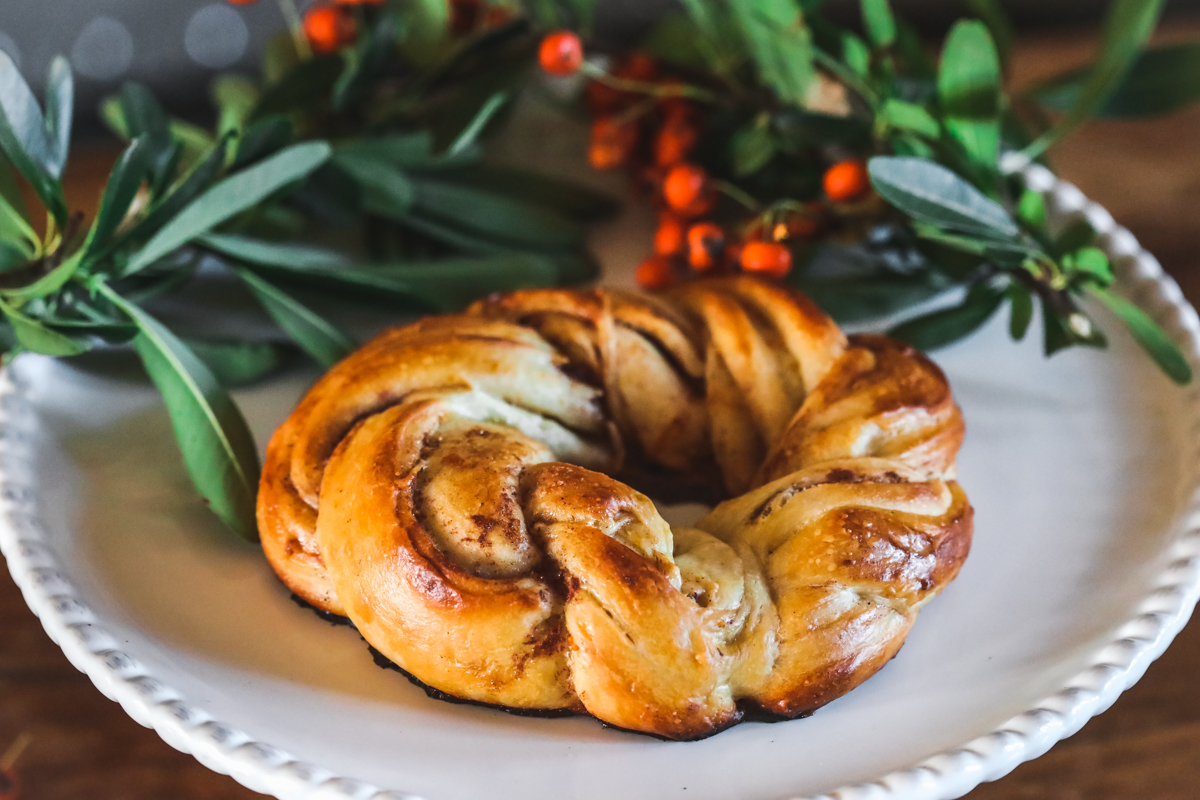 Sourdough Cinnamon Swirl Bread
I love the flavors of orange and cinnamon infused in this special bread. The first time I made this, everybody gobbled it up. This year I'm making them for Christmas morning and maybe adding an orange glaze for an extra fancy treat. Sounds like a plan. 🎄
Ingredients
Egg Wash
1

egg

1

tablespoon

Water spring or filtered with minerals
Every ingredient with a link was selected by me to make it easier for you. I may receive a small affiliate commission if you buy something through my links. Thank you! ❤️

Are you on the list?
Sign up today and I'll send you my free Getting Started Guide!
Each week I'll send you updates, tips, recipes, and more! You might even be a winner of my weekly giveaway! (starter cultures, memberships, and more!)
Come be a part of my cultured food family!