The Secret Is In The Soup!
Only the pure in heart can make a good soup.Ludwig van Beethoven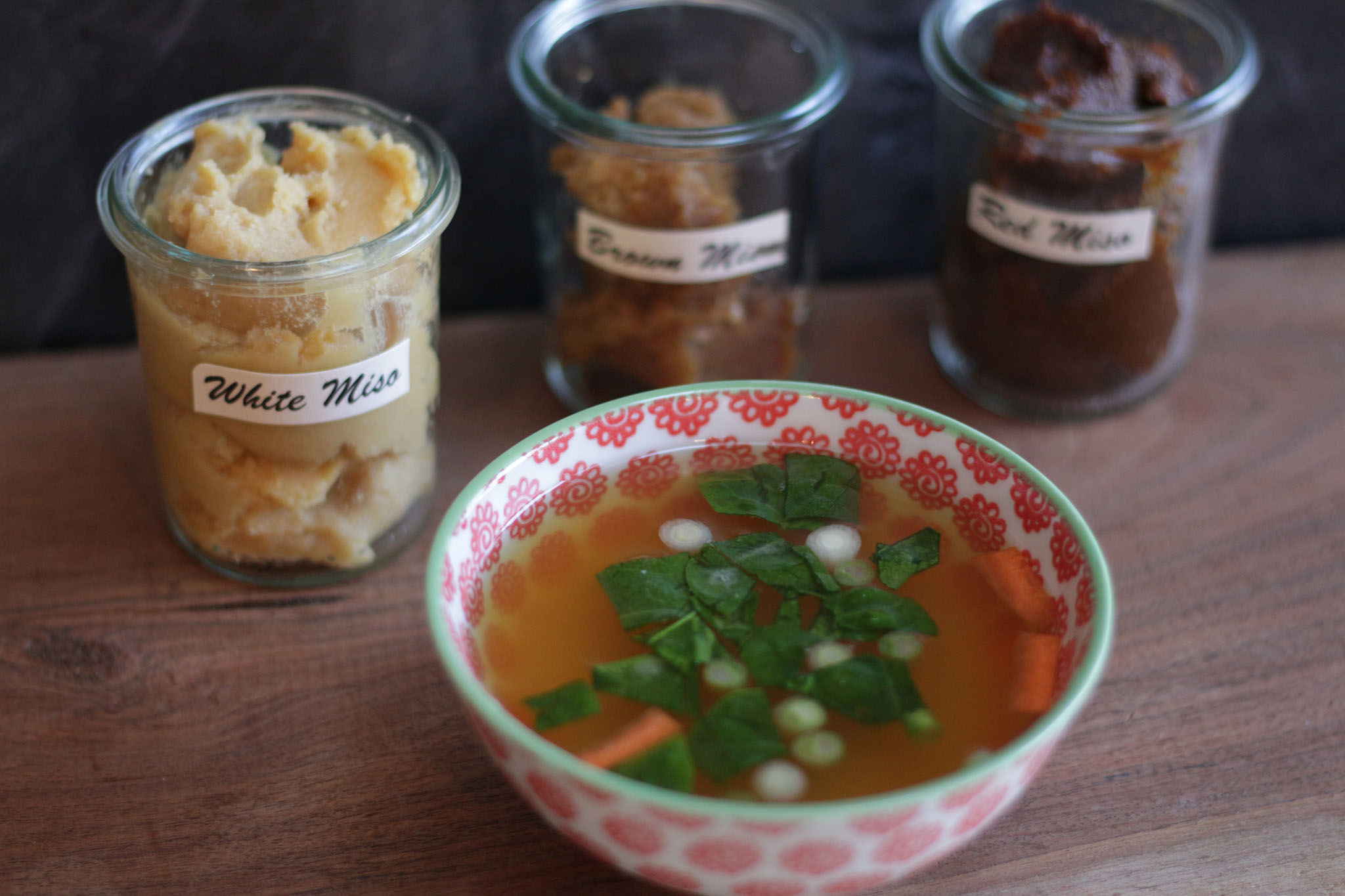 It's January and it's cold here. All I want is hot tea and soup. It's hard for me to want a cold smoothie when I am craving warmth and comfort, but high heat kills the probiotics in my cultured foods. Well, not all is lost because I have found a probiotic soup that is so easy to make that I've been having it almost every day and loving every drop of it.
Miso soup is made with fermented miso and is a staple in the Japanese diet. They often have it for breakfast and also at other meals of the day. Seeing that the Japanese are some of the healthiest people on the earth, I often wondered what they eat on a regular basis. It seems that they eat a lot of fermented foods and miso soup is just one of them. They also eat fermented tofu, natto, and fermented veggies and fruits like pickles and apricots. No wonder they're so healthy!
Miso paste is created from a combination of soybeans, sea salt, and rice koji. You add salt and koji (the fungus Aspergillus Oryzae) to the beans and it ferments for months (or even years!). This combination is fermented with and creates probiotics with the help of lactobacillus, a good bacteria.  Fermented miso is effective in detoxifying and eliminating industrial pollution, radioactivity, and artificial chemicals from your body. It has been used for centuries in Asian cultures and it provides beneficial B vitamins (especially B12) and loads of probiotics.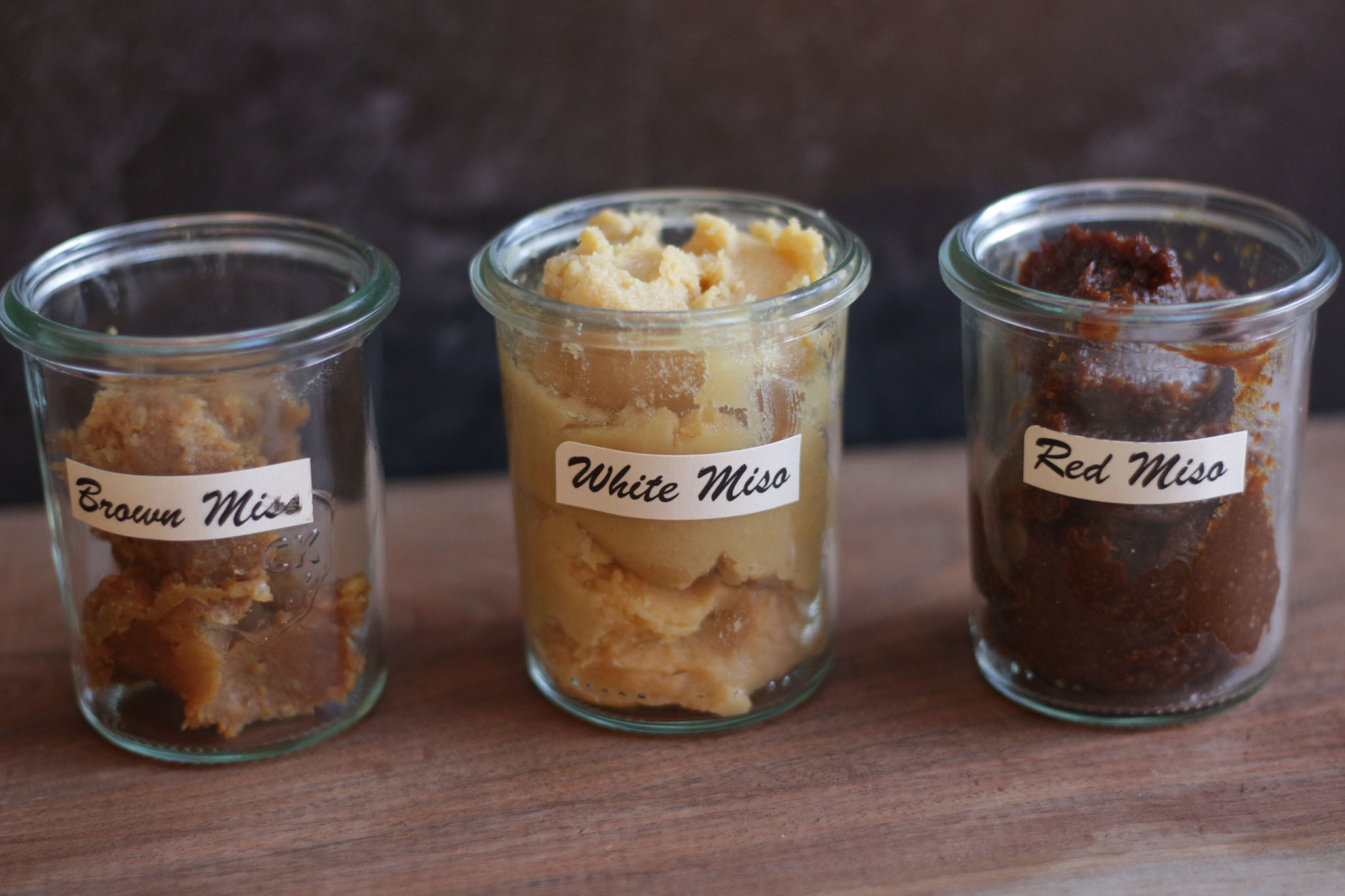 I will make miso soup for a quick snack for my daughter when she's hungry and wants something between lunch and dinner. I received small Japanese bowls for Christmas and Holli loves to hold them in her hands and sip the soup without a spoon. I get a kick out of watching her enjoy it.
Don't Kill the Probiotic!
It is super simple to make and consists of only two ingredients (although you can add more if you like) and the only thing you need to remember is to not heat the water above 115 degrees. The lower temperature will preserve all the probiotics and keep them from being destroyed by high heat. You just add a spoonful of miso paste to your water, stir, and you have miso soup!
There are many different types of miso paste (including white, yellow, and red) and even some made with chickpeas if you're allergic to soy. I recommend organic as some commercial brands may have GMOs and we don't want that! Miso paste lasts forever in your fridge as it is fermented and this preserves it so it never goes to waste. I think you will love it and so will your family. Maybe it will make the winter seem a little less cold.
You can buy organic miso paste at health food stores or Asian markets and then you will always have a cultured food in your fridge ready at any moment for a quick meal. I'm trying to make it easy for all of us to incorporate cultured foods into our lives and enjoy them too! I love miso soup! It's comfort food that loves you back. If you add green onions to your miso soup you are adding a prebiotic (food for bacteria). This makes the good bacteria in your gut grow and multiply like crazy.
Discover why eating soup is so important for healing your gut, improving joint pain, overcoming food allergies, and boosting your immune system. Find out how you can make soups probiotic too.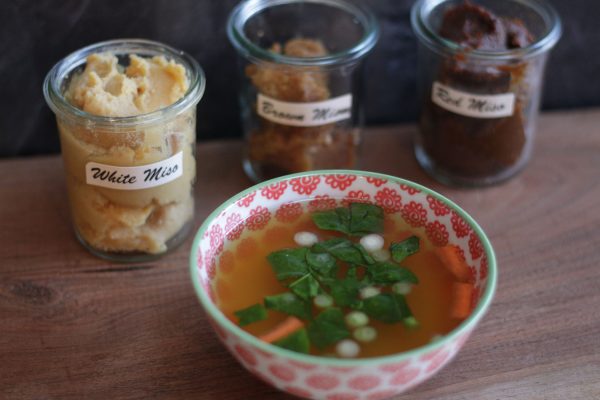 Miso Soup
You can add one or all of the optional ingredients. You can also make it with just water and miso paste which I do all the time! Miso is very versatile and so easy to add to many different types of soups. This is my fast and easy recipe and one I use often. I always take my soup off the heat for a few minutes and then add the miso slurry to preserve the probiotics.
Ingredients
1½

cups

Water spring or filtered with minerals

1

tablespoon

Miso Paste -

you can use red, white, or brown miso
These are all optional ingredients you can add
1

tablespoon

Green Onion

¼

cup

Tofu

-

cubed

½

sheet

Nori

-

(dried seaweed)

2-3

Shrimp

¼

cup

Spinach

¼

cup

Carrots

-

shredded
Every ingredient with a link was selected by me to make it easier for you. I may receive a small affiliate commission if you buy something through my links. Thank you! ❤️
Instructions
Bring your water to a boil. Then add your choice of optional ingredients to the water. Let it sit while you make the miso slurry.

In a small bowl, mix the miso paste with 1 to 2 tablespoons of slightly warm water to make a slurry.

Once the soup has been off the heat for a few minutes add the miso slurry and stir.
Notes
If you add green onions and veggies to your miso soup you are adding a prebiotic (which is food for bacteria). This makes the good bacteria inside you grow and multiply like crazy.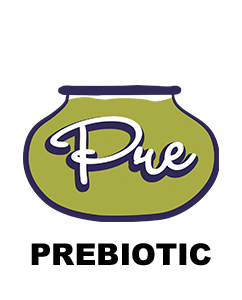 Are you on the list?
Sign up today and I'll send you my free Getting Started Guide!
Each week I'll send you updates, tips, recipes, and more! You might even be a winner of my weekly giveaway! (starter cultures, memberships, and more!)
Come be a part of my cultured food family!