Fermented Sauerkraut and Breast Cancer
Sauerkraut the incredible fermented Food!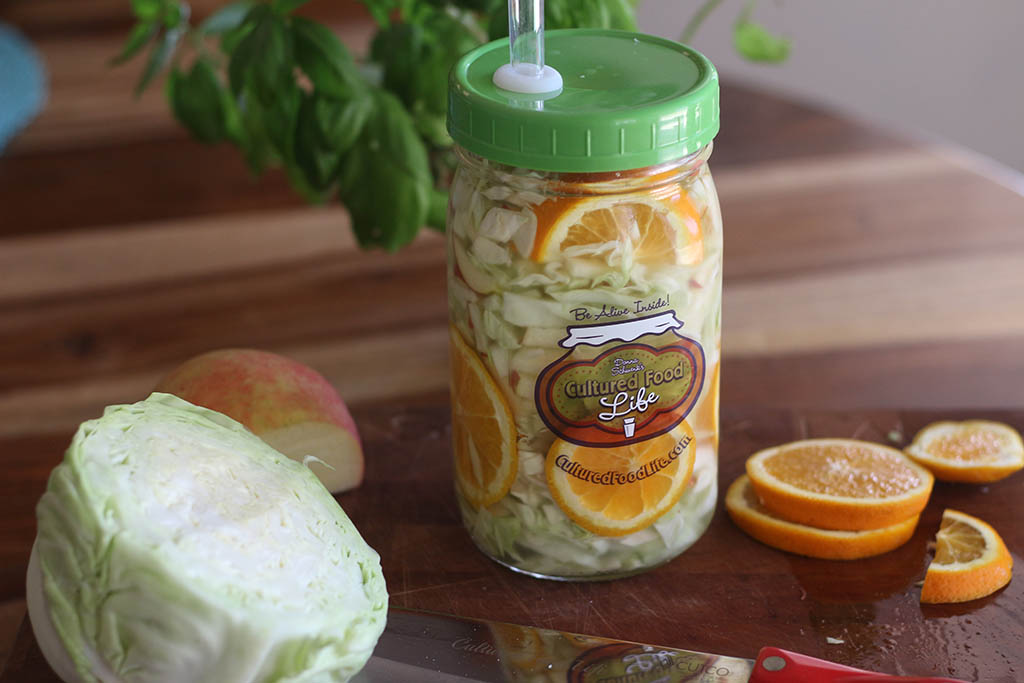 Sauerkraut is an incredible food. Sauerkraut can be life changing along with kefir and kombucha and I'm pretty intense about it. These foods changed my life and I have watched them change thousands of other people too. I received three letters just this week from people who had different problems ranging from cancer, diabetes, high cholesterol, and chronic fatigue. All of them sent me reports of wellness and it always makes me tear up. I love these foods and all they do. They're not drugs but medicine-like food that can change your life, and I can't say enough about them. I love kraut and the other day my family reminded me of what I did with kraut in one of my classes in Florida.
 These are not just cabbages!
Everybody in my classes makes a jar of cultured veggies to take home with them, so a few days before class we order all the fruit and veggies from the local market. The store assured me they would have them ready for me.
When I got there, they told me they didn't have any cabbages, or couldn't find them, and kind of shrugged their shoulders and said, "Sorry." Well, this did not sit well with me, and like a one-woman army I marched to the produce section of the store and blasted through the doors that were labeled in red, "EMPLOYEES ONLY." There I found several young employees looking at me with wide eyes, telling me that I wasn't allowed back there and sorry, but there were no cabbages – they just forgot, or it was a mistake, nobody knew.
I looked those young men straight in the eyes and pointed my finger and said, "You don't realize what you have just done. I have over fifty people flying in from all over the country to make these special foods. These cabbages will make a cultured food that can transform a life and not only have you let me down but fifty other people who are counting on me to help them. Your job is IMPORTANT even if it's "just" working with fruits and vegetables, so don't take it lightly! Now find me my cabbages and make this right! YOU COULD CHANGE SOMEBODY'S LIFE!" Then I marched out the door to find my husband and did my best to calm down. He was talking to the manager who started calling all the other markets looking for cabbages. The next thing I knew, I had all my cabbages and fruit and they sent me out the door and didn't charge me for any of the produce. Those boys who handle the produce apologized profusely and I am sure they will either write me off as a crazy person or hopefully realize how important their jobs actually are. I take this seriously, and I will teach everybody that cabbages can change your life. They're not "just fruits and vegetables," they're powerful medicine. The really funny thing is that every health food store in that part of Florida started following me on Twitter and Facebook. I think I caused a ruckus and cabbages will hopefully be plentiful when I return to do more classes.
Why It's Important To Eat Sauerkraut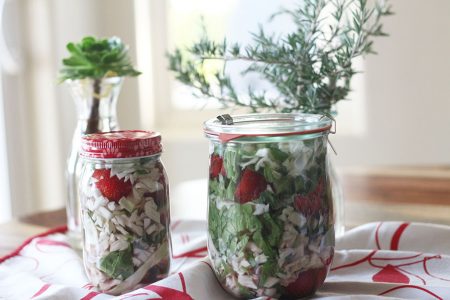 In 2005, a team of researchers from Poland and the United States observed a higher rate of breast cancer among Polish women who immigrated to the United States. They found the Polish women who moved here from Poland had been used to eating thirty pounds of fermented sauerkraut each year, but once they moved to the U.S. they averaged only ten pounds a year.1 Why does this matter?
Dorothy Rybaczyk-Pathak from the University of New Mexico studied these effects and found that sauerkraut contains high levels of glucosinolates. Glucosinolates have been shown to have anti-cancer activity in laboratory research. "The observed pattern of risk reduction indicates that the breakdown products of glucosinolates in cabbage may affect both the initiation phase of carcinogenesis – by decreasing the amount of DNA damage and cell mutation – and the promotion phase, by blocking the processes that inhibit programmed cell death and stimulate unregulated cell growth," said Dorothy Rybaczyk-Pathak.2
Another study, published in 2012 in the journal Nutrition Cancer, also shows that consuming fermented sauerkraut is connected with a reduction in breast cancers. Their research supported the effect of cabbage and sauerkraut juices on key enzymes involved in estrogen metabolism. There are also three more studies showing various health benefits of eating fermented sauerkraut and how it can be part of a natural treatment program for certain cancers.3,4,5
Sauerkraut is an incredible food. I teach people to make it at all my classes. I receive letters and posts from people who are undergoing chemo and finding help with kraut and other cultured foods. Check out the new research on sauerkraut and cancer!
Are you on the list?
Sign up today and I'll send you my free Getting Started Guide!
Each week I'll send you updates, tips, recipes, and more! You might even be a winner of my weekly giveaway! (starter cultures, memberships, and more!)
Come be a part of my cultured food family!