Fermented Sauerkraut and Breast Cancer
by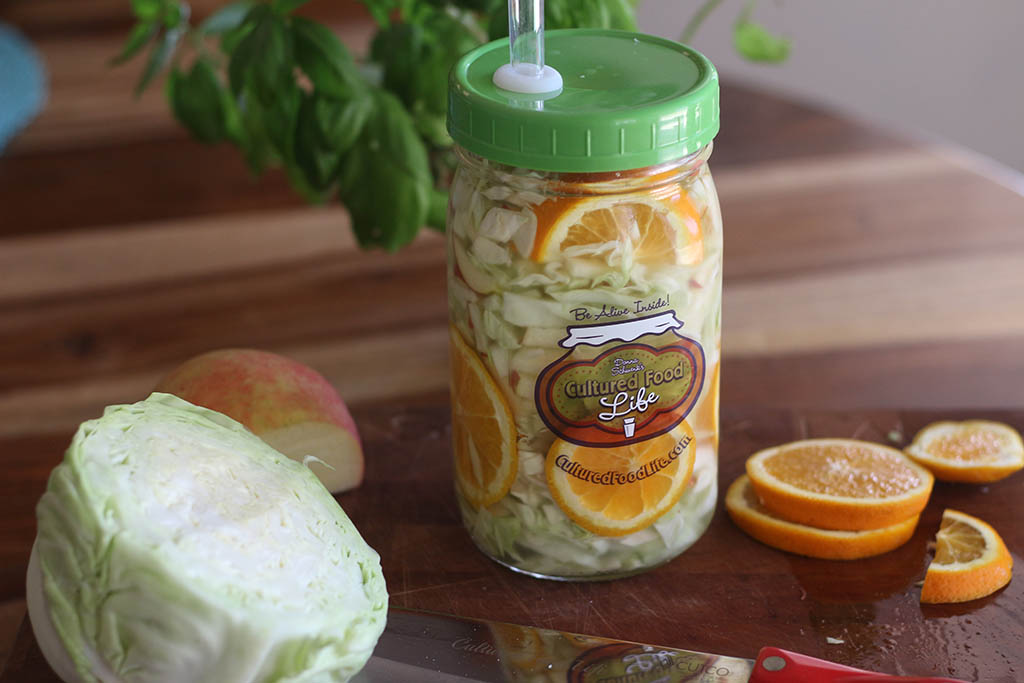 Sauerkraut is an incredible food. I teach people to make it at all my classes. It can be life changing along with kefir and kombucha and I'm pretty intense about it. It changed my life and I have watched it change thousands of other people too. I received three letters just this week from people who had different problems ranging from cancer, diabetes, high cholesterol, and chronic fatigue. All of them sent me reports of wellness and it always makes me tear up. I love these foods and all they do. They're not drugs but food-like medicine that can change your life, and I can't say enough about them. I have an upcoming Trilogy class in Carlsbad, California and my family reminded me of what I did in my class in Florida. I laughed when I remembered what happened . . .
 These are not just cabbages!
Everybody at my class will make a jar of cultured veggies to take home with them, so a few days before class we order all the fruit and veggies from the local market. The store assured me they would have them ready for me.
When I got there, they told me they didn't have any cabbages, or couldn't find them, and kind of shrugged their shoulders and said, "Sorry." Well, this did not sit well with me, and like a one-woman army I marched to the produce section of the store and blasted through the doors that were labeled in red, "EMPLOYEES ONLY." There I found several young employees looking at me with wide eyes, telling me that I wasn't allowed back there and sorry, but there were no cabbages – they just forgot, or it was a mistake, nobody knew.
I looked those young men straight in the eyes and pointed my finger and said, "You don't realize what you have just done. I have over fifty people flying in from all over the country to make these special foods. These cabbages will make a cultured food that can transform a life and not only have you let me down but fifty other people who are counting on me to help them. Your job is IMPORTANT even if it's "just" working with fruits and vegetables, so don't take it lightly! Now find me my cabbages and make this right! YOU COULD CHANGE SOMEBODY'S LIFE!" Then I marched out the door to find my husband and did my best to calm down. He was talking to the manager who started calling all the other markets looking for cabbages. The next thing I knew, I had all my cabbages and fruit and they sent me out the door and didn't charge me for any of the produce. Those boys who handle the produce apologized profusely and I am sure they will either write me off as a crazy person or hopefully realize how important their jobs actually are. I take this seriously, and I will teach everybody that cabbages can change your life. They're not "just fruits and vegetables," they're powerful medicine. The really funny thing is that every health food store in that part of Florida started following me on Twitter and Facebook. I think I caused a ruckus and cabbages will hopefully be plentiful when I return to do more classes.
Why It's Important To Eat Sauerkraut