Black Friday Weekend Special! Become a new Biotic Pro Member and I'll DOUBLE your membership for free!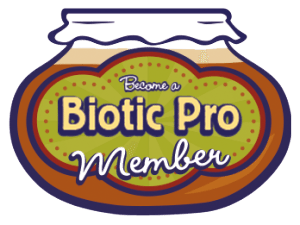 Black Friday through Cyber Monday only.
If you sign up to become a new Biotic Pro member, I'll double your membership time! That means if you purchase a recurring 1 month membership, I'll give you an extra month before it renews. If you get a 6-month membership, it'll be extended an extra 6 months. If you sign up for an entire year, that's right! You'll get an extra year for free 🙂
This deal is for new member signups only and is only valid if you become a member from 12:00 am Pacific Time on Friday, November 27th through 11:59 pm Pacific Time on Monday, November 30th. You don't have to do anything special, simply sign up to become a new member, and we'll manually adjust your membership for you.