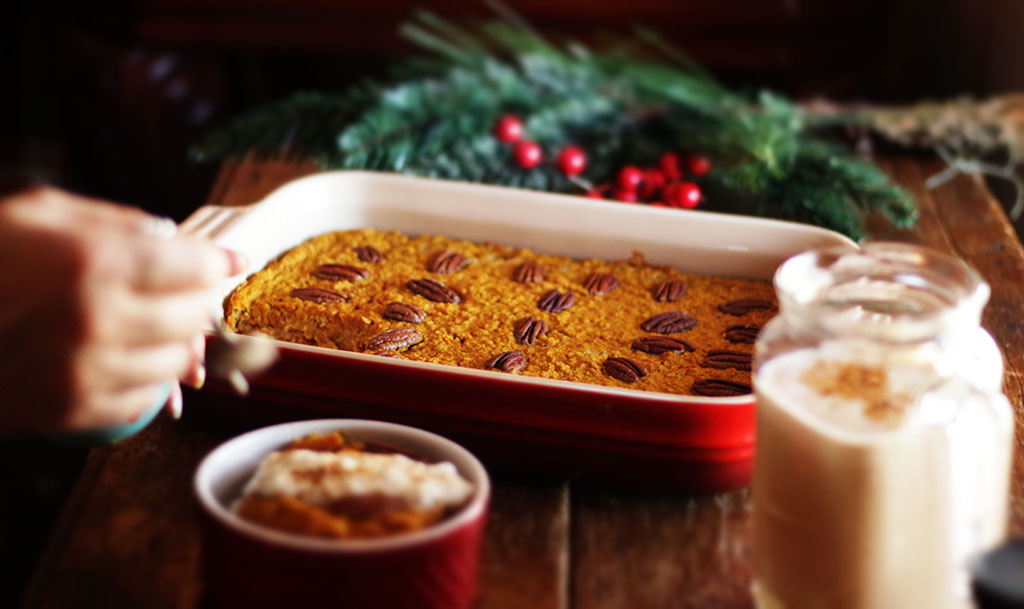 Pumpkin Kefir Oatmeal
Talk about yummy warm comforting oatmeal with a probiotic topping... this fits the bill! Oatmeal is food for your microbes so this is a prebiotic and a probiotic meal. The perfect way to reset your microbiome — in one meal.
Preheat oven to 375.

In a large bowl, mix together the oats, baking powder, cinnamon, pumpkin pie spice, salt, and coconut sugar.

In a separate bowl, whisk together the milk, pumpkin, egg, vanilla extract.

Combine the wet and dry ingredients and stir till well combined.

Pour the mixture into a greased 2 quart baking dish and sprinkle the pecans on top.

Bake for 30 minutes.
Kefir Topping
While oatmeal bakes combine kefir, maple syrup, vanilla, cinnamon and honey in a blender and blend for about 20 seconds. let sit covered until oatmeal is done.

Pour kefir topping over warm oatmeal and enjoy!