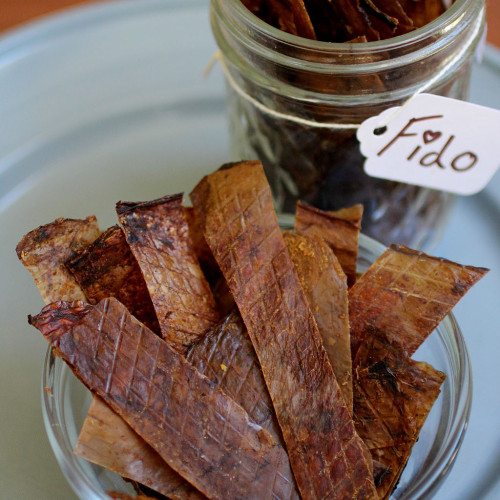 Kombucha Treats For Your Dogs
When you don't know what to do with your extra Scobys? Probiotic treats for your dog!
Cut up the SCOBYs into strips.

(This is optional) Spread a little Better Than Bouillon Chicken base on each strip. Maybe a 16th of a teaspoon.

Place them in the dehydrator at 95 degrees and dehydrate until dry.

Can be stored for several months in a sealed container.